For we are His handiwork, created in Christ Jesus for the good works that God has prepared in advance, that we should live in them. Ephesians 2:10
I have been surrounded this week by a lot of "good work!" For the 13th summer in a row, our home for one week in July was at the Clinton County 4-H fair. Some of our families' favorite memories have happened there. As I look back over the past 13 county fairs, I can't help but recognize all the places God has gently touched and abruptly thumped the hearts and lives of all the kids and families who are a part of the fair. Sometimes, He touches with the sweet happiness of victory and sometimes, He touches with the sting of disappointment. The one thing that is certain though, He uses those kids and animals and projects to send a very precise message…if we look for it!
In order to get a livestock project ready for the fair, the work begins many months before they tie it up or put it in a pen on the fairgrounds. I couldn't even begin to count the number of hours a 4-H member spends feeding, training, washing and walking their animals! I've watched year after year as kids have walked into the show ring leading an immaculately groomed steer that weighed 5 to 10 times what they did. I've watched kids walk animals they were too short to see over to the wash rack and the show ring with a confidence and pride that is impressive and inspiring. I have seen kids who were too shy to talk to their own shoe-strings, learn to become confident and articulate because a judge was going to gently bombard them with questions that would greatly influence their standing in showmanship competition. I've watched kids carefully (and usually without much enthusiasm) prepare their project financial statements and records, designed to develop an awareness of real world basic economics. On many occasions I have stood at the end of a barn to look down the center aisle and watch dozens and dozens of hot, sweaty, tired kids laughing as they work. Countless times, I have seen kids walk up to a judge and present a project. That project is a representation of time, talent, ability and pride and in the end; it all comes down to the judgment of one set of eyes.
The "good works God has prepared" are evident at the county fair. Not many of the 4-H members at the fair will go on to have a career in production agriculture, but they will take the messages and lessons with them no matter what path God puts them on. God was at the fair teaching patience, trust, confidence and compassion. He was there teaching the value and blessing of caring for another living being. He was there flooding kids with the Holy Spirit when they needed the right words. He was there when they needed the grace of strength and patience. He was there to teach that people don't always see "justice and judgment" the same way. He was there molding and forming the character of his children, showing them that the value of hard work, dedication and responsibility doesn't always come with a purple ribbon and a champion title but if it is done in His honor, the prize is so much greater! God was at the county fair, I hope people saw Him and felt His presence!
A seed to plant: For the next week, wherever you go, make it a special assignment to look for God. What is He showing you, teaching you and reminding you?
Blessings on your day!
Copyright 2013 Sheri Wohlfert
About the Author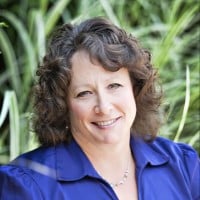 Sheri is a Catholic wife, mom, speaker and teacher. She uses her great sense of humor and her deep faith to help others discover the joy of being a child of God. Her roots are in Kansas but her home is in Michigan. The mission of her ministry is to encourage others to look at the simple ways we can all find God doing amazing things smack dab in the middle of the laundry, ball games, farm chores and the hundred other things we manage to cram into a day. Sheri also writes at JoyfulWords.org.