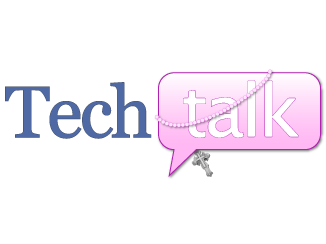 Developer: Duolingo
Cost: FREE
Platform: Android (tested on a Google Nexus 7) and www.duolingo.com (Also available in iOS but I only review Android here)
I work in a bilingual parish and you would think that I would have to be bilingual in order to work there, but truthfully, I am behind the curve as far as language goes.
I took Spanish classes in college (which was not so very long ago, despite my age) and I try to pay attention when people speak in Spanish, trying to soak up as much of what they're saying as I can. I do pretty well understanding what's being said, but realistically, I am not nearly fluent enough to navigate any more than the most basic conversation in Spanish.
So, hoping that I would improve my skills, I downloaded this little app thinking that it would at least be a fun game to play.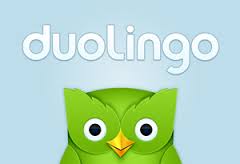 It is SO much more!
Duolingo teaches using a clean picture and graphics interface coupled with spoken language exercises.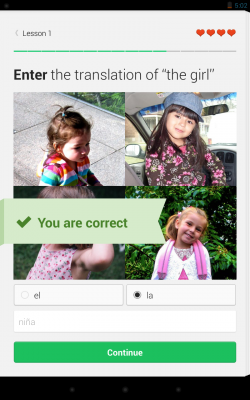 When you learn a new word, you are shown a picture to introduce the new word and then that word is used in a sentence in the very next frame. The word is presented in a variety of different contexts, using different genders.
There are multiple choice questions, pick/choose questions, as well as transcription and translation exercises used for reinforcement.
Overall, I think this is the easiest tool I have ever used for learning a new language. The interface is a piece of cake to figure out, AND they have built the non-English characters into the keyboard interface so all you do is press and hold the key to pick the correct accent or character when transcribing.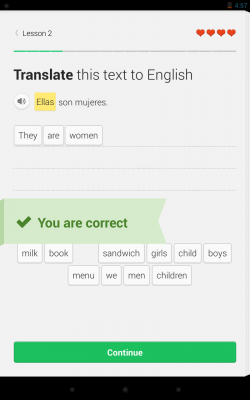 The lessons are short, taking about 5 minutes each to complete. I have found that it's a great way to spend a couple of minutes while waiting in the car for someone.
The lessons are designed to strengthen about 8-10 words per lesson and you gain points for each lesson you complete. Anytime you make a mistake, you lose a "life", but you get them all back for the next lesson. This makes it a fun game for kids to play. If you add friends to your profile, you can compete with others for rankings. This makes it fun for teens and adults, too.
In addition to Spanish, Duolingo also offers lessons in German, Italian, French, and Portuguese. It also works as an ESL program, teaching English from any of those languages.
As you know, daily practice is the key to success in learning a language, and Duolingo allows you to set reminders to practice. Mine come via email and text message, but you can set reminders for either one or neither one.
But the best part of this program is that you don't need a fancy-schmancy device to use it. If you log on to www.duolingo.com, all of this is available online. In addition, you can do immersion work, where you get to read real articles and news in the language you are studying, translate them and then check your translations. It's a really complete program and it's all FREE! I love free stuff.
Even if it doesn't make me fluent enough to give speeches, it's worth the space on my Android tablet! I really wish I'd had this when my kids were younger. It'd be great addition to anyone's homeschooling arsenal! It would be a great reinforcement to any kid taking a foreign language in middle or high school, too.
Read more of our Tech Talk columns.
Copyright 2013 Katie O'Keefe
About the Author