It's that time of year—Back to School! I just got back from a week long cross-country trip to help move a daughter into an apartment in NYC. I am now faced with all the back to school stuff (not only for the kids, but for me as well since I teach part-time at a Catholic school and I home school.) AND I am faced with a garden full of tomatoes. As I face my computer to type this quick article, millions of "to do's" are racing through my head.
As a veteran at this, I know to keep it all in perspective—it all gets done, some how. I have learned to spend even more time in prayer, to talk softly to everyone, looking them in the eyes, and to plan family meals together. These three habits make a difference. When it seems as though now would be a good time to eat frozen pizzas for dinner, having a simple, healthy sit down dinner with the family will help everyone take a breath, relax, and enjoy some much needed fellowship. If you know what I am talking about, give the dinner thing a try. Which brings me back to my tomatoes—I just finished a giant batch of sauce. We had a delicious spaghetti dinner last night and really enjoyed each other's company!
Here is how I made my sauce:
https://smartmartha.sharepoint.com/Pages/AnyoneCanMakePastaSauce.aspx
Take some time out of your busyness to show your family how much you care for them with planned-out, healthy, delicious meals.
Copyright 2013 Tami Kiser
About the Author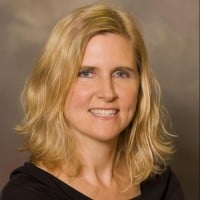 Tami Kiser is a wife, mother, teacher, author, and speaker. She runs a video production studio featuring Catholic speakers. These can be purchased or viewed on Formed. She also is the co-owner and host of a new Catholic Retreat and Cultural Center in the Carolina Mountains called Heart Ridge. She has taught everything from NFP, Zumba, cleaning toilets, Catholic crafting, the hula, bullet journaling, tap dancing, and liturgical living to Saxon Math 54 for the 10th time.