As a Catholic music fan and follower, I was absolutely thrilled to have the recent opportunity to meet one of my favorite singers in person. To read Kara Klein's biography -- so storied for such a young age -- is to truly see God's handiwork in the life of a young singer! In person, Kara exudes a light and a joy that is infectious. Her music has that same potential -- to uplift, to inspire, and to draw others closer to Christ. I hope that you'll enjoy our interview conversation here and that you'll check out Kara's latest project Catch Me. I know you'll love it!
Q: Kara thank you for your time and especially for the gift of your tremendous witness to the love of God through your sharing of your talents to draw others closer to him! Please tell us a bit about yourself and your family?
I was born in New Orleans on Christmas Eve 1985, and was raised as a true Southern girl in the New Orleans area! In my house growing up I had two younger sisters, and two younger brothers, and we were definitely brought up with faith in God. My mom was the real spiritual leader in the house... She kind of had an ongoing conversion throughout my life (being a revert to Catholicism) and her journey with God deeply affected and shaped my own.
Q: Please tell us how you had your start as a music missionary.
I began singing from the time I was very young... in fact I think I practically sang before I spoke! But like I said, my mom's conversion and journey with Christ deeply impacted me, even as a little girl. So from the time I was even 7 years old I would say I was seeking God in a very authentic way. My mind was always filled with music, and I began writing little songs when I was about 8 or 9, just about whatever was on my heart or whatever I was experiencing. That eventually developed into Christian songwriting--into writing real music for Christ that would later be made into albums. My father really believed in my music, and when I was a teenager he independently produced my first album, which we released when I was 18. From there my journey as a music missionary began.
Q: In reading your bio, I see that you have had so many amazing opportunities to share God's love through your gifts. Since I'm going to be traveling to Rwanda in October, I'd love to hear more about your missionary work with Immaculee in that country.
Yes, I was privileged to spend 3 months in Rwanda about 4 years ago, which was such a tremendous blessing! I had previously met Immaculee at a retreat where she was speaking and I was singing, and she invited me to do some ministry with her. While I was there in Rwanda, I spent time doing mission work at Mother Teresa's orphanage in the capital of
Kigali, and then also volunteering at a school for blind children in the little village of Kibeho, where Our Blessed Mother had appeared many years ago to warn people of the genocide that was coming. Being there in Rwanda was a very eye opening experience for me... I feel that once you've spent time in a third world country doing that kind of work, you can never fully go back to thinking or living the same way you did before because your eyes are truly opened to how the vast majority of the rest of the world lives. We are so blessed in this country and have so much that would be unimaginable in a place like Rwanda. Yet at the same time, in places like Kibeho, where there is an absence of technology and electricity (and all the craziness we have in our modern day culture!) you oftentimes find more peace--a sense of stillness, and more of a sense of being... a sense of God, really.
Q: We've just come through World Youth Day -- something with which you've been involved in the past. Why is World Youth Day so important in motivating young adults to take up their role in the New Evangelization?
World Youth Day is so important because it is so deeply inspirational, and thus can truly change the lives of young people. When a young person has an experience like World Youth Day--encountering the Church from literally all over the world--it is such a thrill, and one can see that God is so great, so big, and that He has plan for our lives! I think through these such experiences the young can concretely know that they are a part of something so much bigger than themselves and their own little world--they are a part of a great church, a great plan of salvation that has been unfolding for thousands of years. They each have a mission to which they are uniquely and individually called, and they are all a part of this great family of the Church throughout the world. This is what we all long for as young people... this is what we are made for!
Q: You're preparing to release several new songs! Can you give us a sneak peek at this music?
Yes, I am releasing a new EP (Extended Play) entitled Catch Me, which is for sale on my website, www.karaklein.com, starting this week! I am very excited about it, as I recorded these songs in Nashville with an incredible top producer, and am so pleased with how they have come out. Each song is also deeply personal and special to me, and has been born out of the great work that God has been doing in my heart and in my life in the last few years. One song in particular is very special to me--it is the last song on the album and it is entitled, Live. I wrote and dedicated it for my brother, who struggled for years with a very serious drug addition, but now, thanks be to God, is free from addiction and living His life for Christ and to the full!
Q: For anyone out their who harbors a hidden talent, how would you encourage them to step outside of their comfort zone to be a part of God's plan for their lives?
Grow and bloom wherever you are planted!! We often think that we have to go far and away to do great things for God, to discover His will for us, to love, to serve, to use our gifts (I have very often fallen into this way of thinking in my past!) But this is not the truth.
It's important to serve and to use our gifts wherever we are--for the greater glory of God, and to bless those around us. Use your gifts in your own school, your parish, your community, for your friends, even for your own family! I think the people that my gift of music has served the most in my life is probably my own family... my mom, siblings, cousins, grandparents, aunts and uncles. God wants to use us to touch those all around us, even and especially those who are closest to us.
Q: What's next for you and your ministry?
After doing some filming with EWTN, the next thing will be a tour in Tennessee! We will see what doors God opens with the release of this new music... my ministry is always first and foremost in His hands.
Q: Are there any additional thoughts or comments you'd like to share with our readers?
I will leave you with the words of Mother Teresa, which the Lord really put on my heart during a pilgrimage to Medjugoje this summer: "You have not called me to be successful; you have called me to be faithful." He is asking us to be faithful to Him one day at a time, to simply say yes to Him with our whole hearts--this is my deepest prayer. If I can just be His little servant, and allow Him to "let it be done unto me according to His will" I am happy! Please pray for me and I will pray for you! I would also love to hear from anyone on my website, www.karaklein.com. Thank you and God bless you all!!
About the Author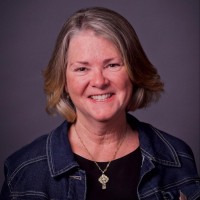 Lisa M. Hendey is the founder of CatholicMom.com, a bestselling author and an international speaker. A frequent radio and television guest, Hendey travels internationally giving workshops on faith, family, and communications. Visit Lisa at LisaHendey.com or on social media @LisaHendey for information on her speaking schedule or to invite her to visit your group, parish, school or organization. Visit Lisa's author page on Amazon.com.