I remember the first time I attended a Catholic writers conference. The event was being held at Thomas Aquinas College in Southern California -- a one day opportunity to learn from, to worship and to network with other Catholic writers. I recall Greg and the boys dropping me off at the college and pulling away. I distinctly remember feeling terrified. What was I doing there? I wasn't even a "real writer"!
I entered the library where the event was being held, checked in, and moved directly to the stacks to lose myself among the books and hide from all of the "real writers" until the first session would be starting. Alone amidst the hardcovers, I remember praying for courage and pausing to look at a nearby title. In a moment, my fears were relieved: there sat Story of a Soul, by my favorite intercessor, St. Therese of Lisieux. The book's presence in that moment was like a warm hug from God. That bestseller had been penned by someone who likely also never considered herself a "real writer". And yet how many hearts and lives have been touched by the Little Flower's words? The day turned out to be a smashing success - I left the college renewed, more confident, and much better informed.
Why am I sharing this? Because this Fall -- October 13th through the 17th -- there is an opportunity for you to experience this same type of grace, to bolster your own writing passions, but especially to renew your soul. The Catholic Writers Guild is holding a special Catholic Writers Retreat. If this didn't conflict with my trip to Rwanda, I would guarantee you that I'd be in attendance. The price is amazing and the speakers promise to be both edifying and uplifting. I'll include the information below but I especially want to encourage those of you who have never done something like this before, but who have a deep desire to write. If you have a sense of fear, please write me personally and I will pray with and for you and your writing vocation.
Catholic Writers Retreat
"For everything there is a season, and a time for every matter under heaven…." (Ecclesiastics 3:1)
Come away for a time in the beautiful autumn of Michigan.
Do you need time to flesh out a book? Working on a current manuscript that needs to be completed? Do you want to redefine your writing style, expand or find new avenues to express God's way in your work, or simply need time away to center yourself as a writer?
The Catholic Writers Guild is sponsoring Your Word is my Delight; A Catholic Writers Retreat, October 13-17, 2013 at St. Francis Retreat Center in DeWitt, Michigan. Because of a generous grant from a private donor we are able to offer our retreat at half the price of most writing retreats--$450 includes food and lodging for five days in a modern facility.
This retreat offers you time to write…a lot of time. Your days are open for you to do as you wish. You can walk the 95 acre site, write in the privacy of your room, go to Reconciliation and attend daily Mass and Adoration. There is a library on-site for research, and a daily speaker on the topic of content evangelization.
There will also be an opportunity for you to schedule an appointment to pitch your book with Lansing-based publisher, FAITH Catholic.
It is a season for drawing dawn into the autumn of the year, to settle into a slower pace and write. Come and find your voice.
Register online at http://goo.gl/oCXxM or more info at http://www.stfrancis.ws/retreats.html.
About the Author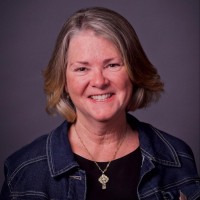 Lisa M. Hendey is the founder of CatholicMom.com, a bestselling author and an international speaker. A frequent radio and television guest, Hendey travels internationally giving workshops on faith, family, and communications. Visit Lisa at LisaHendey.com or on social media @LisaHendey for information on her speaking schedule or to invite her to visit your group, parish, school or organization. Visit Lisa's author page on Amazon.com.