"Listen to the order in this sentence," I yelled to my husband in the other room. "You have to hear this."
(Usually I try not to holler at my spouse as a practice, but since it was the fourth time that night I'd cried wolf – "This is the last! I swear this is the last pope quote I will read you! And then I'm shutting off the laptop and going to bed!" – I couldn't blame him for wandering off to the laundry room while I finished reading.)
"Ok, here it goes. Seriously, listen to how he phrases this."
'I see the holiness in the patience of the people of God: a woman who is raising children, a man who works to bring home the bread, the sick, the elderly priests who have so many wounds but have a smile on their faces because they served the Lord, the sisters who work hard and live a hidden sanctity. This is for me the common sanctity.'
"Did you hear that?" I whooped again. "That the pope named people like us, you and me, before the priests and the sisters? That is crazy! That is awesome."
He poked his head back around the corner. "He put people like you first," he corrected me with a wry smile. "The moms raising kids."
"And the dads raising kids," I shot back. "It's all in there together."
"It is pretty awesome," he agreed, this man who is raising children with me, this partner who works with me to bring home the bread. "Love the pope."
"Now can we go to bed?"
. . .
Pope Francis' interview swept the Catholic blogosphere and Twitterverse this week. Maybe you saw it light up your Facebook feed like I did, too.
And of course the media spun everything to be even bigger news that most of us who read it would believe. (Nothing like waking up to newspaper headlines screaming POPE ROCKS CHURCH and having to roll my eyes riiiiight before I even have a chance to pour my morning caffeine).
But as usual, most of the hype around the latest pope news misses the point entirely. What leapt out at me from Pope Francis' inspiring, compassionate interview were the small beauties.
Like his lifting up of a mother's work of raising children as holy.
The stories that continue to pour out about our new pope – his love of spending time with the poor and working class people of Buenos Aires, his surprising habit of "cold calling" strangers who write him heart-wrenching letters – continue to affirm that this is a humble, holy man of God. A man who sees the ordinary work of our lives, yours and mine, and reminds us that our everyday loves are holy in God's eyes.
I want to see like this, too. To see the beauty and the hope in the world. In each human life.
Today as I'm shuttling boys to preschool and washing towers of dishes and hugging sleepy toddlers and paying overdue bills and planning next week's meals, I'm encouraged anew to see my work as holy. This never-ending labor of raising children, this patience-testing (or is it deepening?) calling of parenting.
Because this everyday work of women and men who raise kids and work hard to bring home bread, it's as holy as the sainted sisters or the blessed priests who've devoted their lives to serve God's Church in another way. We're all trying to love God by trying to love others. And the pope blesses all this as holy.
So why does Pope Francis love moms (and dads)?
Because he loves the beauty of God alive in each one of us. Over and over again he celebrates how God is at work in and through our lives, even the messy corners, even the disappointing weeks, even the struggles that break our hearts.
My favorite part of his interview sings this truth at the heart of the Gospel, and each time I read it, his words catch in my throat again:
"I have a dogmatic certainty: God is in every person's life. God is in everyone's life. Even if the life of a person has been a disaster, even if it is destroyed by vices, drugs or anything else—God is in this person's life. You can, you must try to seek God in every human life. Although the life of a person is a land full of thorns and weeds, there is always a space in which the good seed can grow. You have to trust God."
If I can remember this, if I can help my kids to live this truth above all truths, if I can trust the God of the Gospels who touched the tears and dirt and wounds of the ordinary people he met, then I think I can inch towards what the pope means when he calls my work (and my husband's work) a "common sanctity."
And this is the real order of his words that I need to pay attention to. Not that moms come before dads in the pope's list, or even that lay people come before professed religious.
But that God comes first and foremost in all of our lives.
(Although I secretly admit that I love how he gave a nod – and maybe a wink? – to us tired moms first. My husband might even agree.)
Read the whole interview with Pope Francis at America magazine's website.
Copyright 2013 Laura Kelly Fanucci
About the Author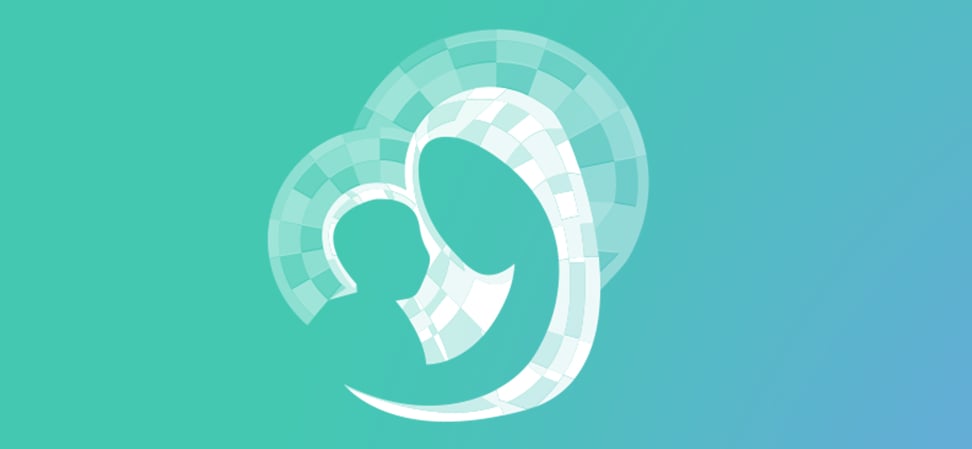 We welcome guest contributors who graciously volunteer their writing for our readers. Please support our guest writers by visiting their sites, purchasing their work, and leaving comments to thank them for sharing their gifts here on CatholicMom.com. To inquire about serving as a guest contributor, contact editor@CatholicMom.com.