This week my daughters practiced being excommunicated. Their activity leader thought a great way to study Martin Luther would be to play "Pin the Theses on the Church Door." It's like Pin the Tail on the Donkey, except at the end, an instructor dressed as the Pope kicks each child out of the Church.
Needless to say, we aren't planning to re-enroll next year.
What's a Family Like Yours Doing in a School Like This?

How'd it come to this? This summer we had the chance to enroll my sixth grader in a rigorous English course, and the program offered fun educational activities for the younger siblings. It was all being hosted at a nearby evangelical congregation that I was long familiar with, and with which I'd never had a bad experience.
The class is great, and overall I'm happy with the program. But no surprise, non-Catholics don't hold a Catholic worldview.
Most Homeschoolers Are Not Lone Wolves
People imagine homeschoolers as pasty recluses huddled around the kitchen table, like hermits of old, only not so sociable. People imagine homeschooling mothers as gurus-of-all-trades, patiently bobbling the preschooler on the knee while the older children circle around for lessons in physics and calculus and sentence diagramming.
Nope. Just like everyone else, we seek out companionship and assistance. We don't do it all. We network and we outsource -- because it's better that way, and because sometimes it's the only way to get our children the education they need.
Provide a Catholic Option
What that means is that if there's no Catholic option for the class or support group your local homeschooling family needs, they'll end up with a non-Catholic group. And that eventually leads to weird moments like Excommunication Day. The families in your community deserve better than that.
Start Planning Now for Next Year
If your community doesn't have Catholic homeschooling classes and support, now's the time to get organized. Look for another family, or two or three or four, and start chatting. What classes do parents want for their children? What class would you like to teach your kids next year, that you'd be willing to offer to other students as well?
Our parish started a co-op this summer. It started with plans for just one small class every other week. Next thing we knew, we had a full slate of teachers and courses, and more in the pipeline for next year.
More and More Catholic Choices
There are many options and resources for Catholic homeschooling groups. Here are a few to give you ideas for getting started:
Co-schooling. Check out Erin Arlinghaus's blog for details about how she and another family homeschool together.
Parent-Run, All-Volunteer Co-ops. That's what our parish is doing. Each parent teaches or volunteers at no charge, and we each contribute as-able to supply costs.
Formal Off-the-Shelf Co-op Programs. Take a look at Catholic Schoolhouse for an out-of-the-box cooperative program with strong administrative support. If you've never taught groups before, they have a thorough rundown of the kinds of problems you can expect, and how to avoid them. Catholic Schoolhouse materials can also be purchased a la carte – our group is using just their art class; the teacher's manual provides everything we need for a lay enthusiast to lead the class.
Classically Catholic Memory for elementary, and Catholic Icing's Catholic ABC's for pre-school, provide similar co-op curricula options for those who don't need a headquarters office to provide teacher training. Catholic ABC's lays out every detail of a weekly preschool program that the instructor can lift right off the page and use as a lesson plan.
Hybrid Schools - Franchise Style or DIY. Regina Caeli Academy is a two-day a week classical-style hybrid school, with satellite campuses in several states. From the website:
RCA continues to grow with satellites in Fayetteville, GA, Houston, TX, Hartford, CT, Dallas, TX, and Austin, TX. If you are interested in bringing Regina Caeli Academy to your city please contact Kari Beckman kbeckman@rcahybrid.org for information on starting a satellite campus.
To get more ideas about what Catholic hybrid schools can do, visit the websites of St. John Bosco Academy and Sacred Heart Classical Center. You can create a hybrid school using classes you write yourself, picking and choosing from your favorite textbooks, or following your favorite all-in-one Catholic curriculum.
Courses for the Whole Parish. Homeschoolers aren't the only ones who need tutoring and extra-curricular activities. Visit the Academy of Culture and Arts at St. Sebastian's for ideas on what your parish might be able to offer.
Classes at Your Local Catholic School. Not every Catholic school can offer classes to homeschoolers, but some do. Allowing homeschoolers to enroll by-the-course is one way to fund full-time instructors for specialty subjects. It also lets prospective students begin part-time before enrolling full-time in future years.
Catholic or Bust?
Are parents guilty of poor team spirit if they enroll in a secular or non-Catholic program? I say no. It's the responsibility of the Catholic community -- those of us blessed with the ability to teach -- to offer affordable, quality education that actually meets the needs of the families in our parishes.
No one school, center, or co-op is going to be perfect for every family. Our Catholic communities need to offer a variety of options, from the full-service, extended-care parochial school to the unschooling playgroup that meets for park day twice a month.
"Community" Means You
There is no "they" who are going to magically swoop in and fill the educational gaps in your town. Catholic education happens when, and only when, individuals decide they're going to take action and start teaching.
What are the needs in your community? What classes or programs are parents asking for? What have they quit asking for, and sought out someplace else? What role can you play in the next twelve months, to help bring Catholic choices to the children in your parish?
I'd be interested to hear about what's working in your area. Share links if you've got them!
About the Author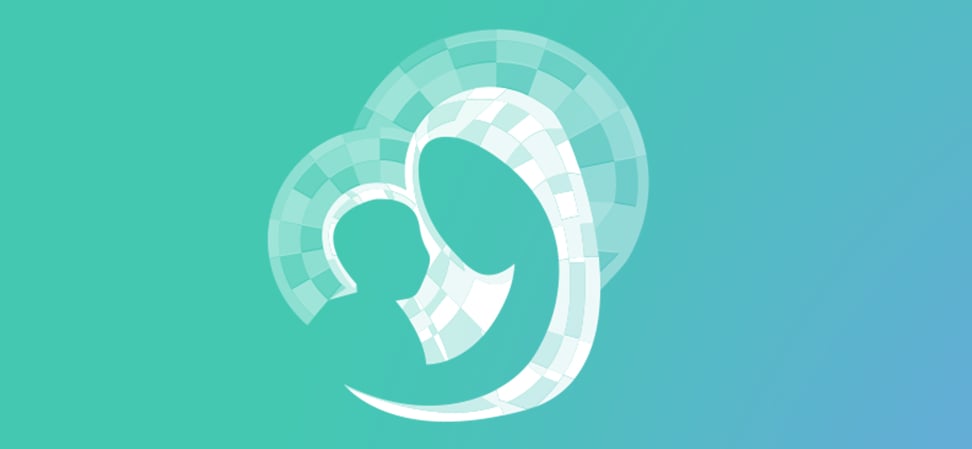 We welcome guest contributors who graciously volunteer their writing for our readers. Please support our guest writers by visiting their sites, purchasing their work, and leaving comments to thank them for sharing their gifts here on CatholicMom.com. To inquire about serving as a guest contributor, contact editor@CatholicMom.com.