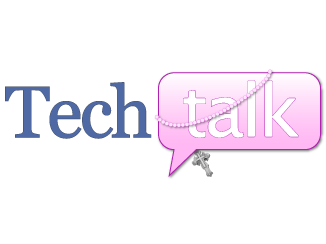 I was born into a Catholic family and raised in a home where being Catholic was as much a part of my DNA as being Irish. Although I've had my moments of being spiritually lackadaisical, I've been Catholic all my life. And even though I'm married to a convert, I never really had a solid perspective on the amazing path it must be to consciously pursue conversion.
And really, I still don't know what that must feel like — to mentally, definitively convert… to make a choice to walk away from one faith tradition (or a total lack of faith) and to intentionally choose a new path.
So what I'm about to say may sound perfectly ridiculous to readers out there who have experienced a spiritual conversion.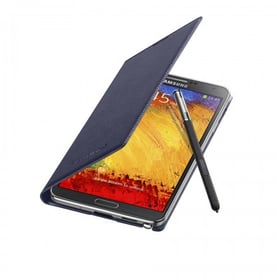 But here it is:
Switching phones this week from an iPhone to a new Galaxy Note 3 and the Android operating system is giving me a tiny glimmer into the perspective of a convert. (NOTE: emphasis on "tiny"! Please don't read this as me calling my phone a religion or me belittling the awesome power of conversion.)
Here's what I mean:
For the last several years, I've rocked an iPhone. I was an early adopter. I remember the moment I HAD to have my first iPhone. I was in Southern California at a Podcast Expo and I found myself driving a car which contained Father Roderick Vonhögen, Greg and Jennifer Willits, Fr. Jay Finelli, Capt. Jeff Nielsen, and a few other SQPN friends. I don't remember where I was driving this crew, but I do remember that both Fr. Roderick and Greg had brand new iPhones. Fr. Jay probably had one too, but I can't remember. I do distinctly recall thinking, "I MUST have one. Immediately!" By the following Monday, I'd convinced my husband that I couldn't go on without one. The rest is history.
I've had most of the iPhones released since then. But somehow when my 4S' speaker broke a few months ago and I learned that it would cost me $60 to fix it, I started shopping around. To make a long story short, there is now an Android sitting on my desk. From what I can tell, it's an incredibly cool tool.
But I'm using it like a preschooler would use the Encyclopedia Britannica. I keep pushing the wrong buttons and fumbling around to find my way.
Some of my phone's operations feel familiar, and then I realize I'm using them in the wrong way.
And there is this whole new lingo. And all of the cool kids know the lingo, and I feel too dumb to ask.
I know there are long books that explain all of the doctrine involved, but I'm so excited to get started that I figure I'll just jump in, and learn all that somewhere down the line. I'm caught up in the spirit, even though I didn't study every single last detail before I made this big switch.
I know I have friends around me who will support my decision. I know who I can trust to go to with my challenging questions, and who will laugh at me for not knowing everything already.
I'm scared.
I'm thrilled.
Yes, it's only a phone. But learning about it today made me ponder the folks at my parish who have newly joined us this past year at the Easter Vigil. I've watched them at Mass — their exuberance for their faith is infectious. They inspire the old-timers like me who have been sitting in the pews for so long that we've perhaps begun to take the majesty of the Eucharist for granted. Many of them come from other Christian traditions that have them feeling somewhat familiar with our Church's teachings, and yet don't we all have so very much to learn?
My new phone reminds me that as with my faith, there is always something new to be learned. Phones march forward, but the Church's teachings are timeless, yet often so challenging to fully comprehend. I'm reminded today to be a better support and friend to those in my life who seek conversion, and to continue my own conversion excitement as well.
A question for you: Are you a convert, or do you know someone in your life who has converted? How can our Church better serve and support converts?
Read more of our Tech Talk columns.
Copyright 2013 Lisa Hendey
About the Author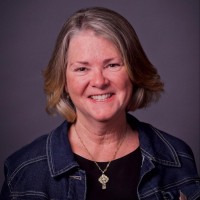 Lisa M. Hendey is the founder of CatholicMom.com, a bestselling author and an international speaker. A frequent radio and television guest, Hendey travels internationally giving workshops on faith, family, and communications. Visit Lisa at LisaHendey.com or on social media @LisaHendey for information on her speaking schedule or to invite her to visit your group, parish, school or organization. Visit Lisa's author page on Amazon.com.