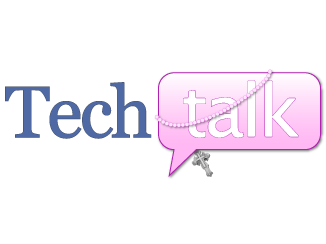 She's a wife, an internist, and a mother of three. She co-founded a Catholic Charismatic community called Living Hope and serves there in the praise and worship ministry. When she's not blogging, she's probably singing or composing or playing a music.
And I'm guessing, since she's a mom, that her family's right there with her while she does it!
Let's talk to Catholic blogger Pauline Cauton about her blog, Catholic By Choice.

Tell us about your blog in five words or less.
Why I love being Catholic. :)
Why did you start blogging?
I was inspired by my husband Peter's amazing experience with his blog on Filipino Startups and wondered if I could start one as well. Having an outlet to write again, which I've really missed, was icing on the cake. I tried to think about what I could write about (being a mother, being a doctor), but after some reflection, I realized that my being Catholic was something rich enough and something I was passionate enough about. So, in May 2012, I decided to get my feet wet and published my first post. And it's been an adventure since.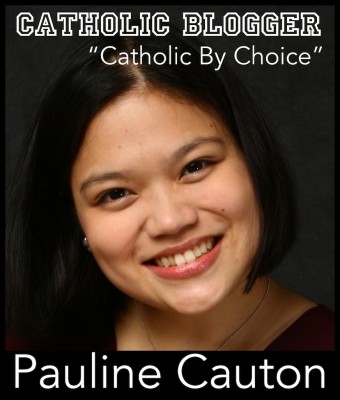 Why do you keep blogging? What's your inspiration to continue?
I am amazed at how the internet has really made the world smaller, and I get to reach people I never really would have met otherwise. Plus it feels good to know that somewhere on the other side of the globe, there are other Catholics who feel the same way I do. It's like meeting new friends—no, family. And the prospect of meeting more kindred spirits, and perhaps gaining new friends, is an exciting thought.
When you think of the New Evangelization as a Catholic blogger, what excites you? What makes you want to continue?
I'm excited to be part of it at all, and that's the amazing thing—everyone can be a part of it! By just clicking the "publish" button, we are able to reach people from many different countries. And for even one more heart to be touched, one more soul that is renewed, is that not enough reason to keep writing?
What's the most rewarding aspect of your blogging?
When others are touched or can relate to what I've written, it just further magnifies to me the unity of the Church, that we are all One Body in Christ. What can I say? It feels good to belong to this huge family, where everyone just understands each other--we speak the same language (even if we actually don't!), we celebrate the same Liturgy, we love the same God, and we are all part of the same Church.
In your spare time, what are we likely to find you doing?
Define spare time. :) Taking care and being with my kids eats up most of my day, which is why you'll often find me staying up till the wee hours writing a post--it's the only time I can sit down for it.
Want more Catholic Blogger interviews? Here you go.
Read more of our Tech Talk columns.
Copyright 2013 Sarah Reinhard
About the Author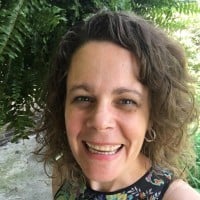 When she's not chasing kids, chugging coffee, or juggling work, Sarah Reinhard's usually trying to stay up read just one…more…chapter. She writes and works in the midst of rural farm life with little ones underfoot. She is part of the team for the award-winning Catholic Mom's Prayer Companion, as well as the author of a number of books. You can join her for a weekday take on Catholic life by subscribing to Three Shots and follow her writing at Snoring Scholar.