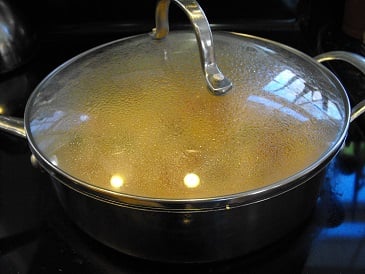 Although I am really, really big on a menu. . .there are those times when I didn't actually plan the menu, forgot to defrost, can't fix what I've planned, or I simply don't want to fix what I've planned. Instead of take-out—I have my "Go-to Emergency Meals."
My Criteria: no (or minimally) processed food (no cream of soups); common, on-hand ingredients; 30 minutes or less; kid-friendly; relatively healthy;
Grilled Cheese sandwiches (and tomato soup). Any kind of cheese. You can throw in some lunch meat to grill with it. You can use mozzarella and spread with a little spaghetti sauce (even add pepperoni) and you get a Pizza Sandwich. Lots of possibilities.
Breakfast for dinner:
French toast
Scrambled eggs, sausage, etc.
Breakfast sandwiches with biscuits, bagels, toast, tortillas for a breakfast burrito
Pancakes
Frittata or Omelets (use some leftover veggies and meat. We love Greek ones with olives and feta, and spinach)
Strata or breakfast casserole (great use of stale bread—just layer with cheese and or meat and cover with milk and eggs)
Pasta and sauce. Open up a jar and cook some pasta. Sauté some vegetables like squash, zucchini, or eggplant to add to the sauce. Add any meat—cooked chicken, browned bulk sausage, or ground beef.
Burritos. Stuff these with cheese, black beans, seasoned ground beef, shredded chicken or beef, etc. We grill them slowly on a skillet after they are stuffed. Or you can heat up a mixture ahead of time.
Quesadillas. Sort of like a burrito, but don't bother wrapping them up. Just fold over. Use a lot of cheese, toast them on a griddle or pan, and dip them in salsa when serving.
Homemade pizza. Lots of things can be used for a pizza crust: pita, bagels, tortillas. Make a crust from scratch—it doesn't really take too much longer.
Pasta without sauce—use olive oil, seasonings, cheese, and add steamed or sautéed vegetables, and possibly meat. (We usually cook some Italian sausage and slice it to add to this.)
Mac and cheese. Yes, from scratch. I just don't bother baking it if I don't have time, but make it with a creamy cheese sauce and mix it together with the cooked pasta. Using Parmesan cheese instead of cheddar (and maybe some cream cheese, too) will result in an alfredo-like sauce. Mix this with your pasta. You can add vegetables or meat to this, too. Chicken alfredo, seafood alfredo, broccoli alfredo, etc.
Beef stroganoff, from ground beef, served over noodles. Made in a skillet. Different seasonings can be added to make this like different kinds of hamburger helper.
Stir-fry. Although brown rice takes a long time to cook, I may have some left-over or enough of a "plan ahead" to put some on. I will use any frozen or fresh vegetables that I have. I may defrost a few frozen chicken thighs or breasts in the microwave. I will use my basic soy sauce, ginger, garlic seasoning. Along these same lines, we like stir-fried rice a lot. This just mixes everything together, rice and all, with some scrambled eggs.
Many women at my seminars have suggested that we should actually write this list out. It seems common among busy moms to have that slight amnesia/slowed movement/ give-me-some-chocolate syndrome at around 5 or 6 in the afternoon. This is not conducive to creative cooking.
Voila! Just refer to your list, go into auto-cooking mode, and your family will be happy and fed. Here are ten to get you started!
What are your go-to emergency meals?
Copyright 2013 Tami Kiser
About the Author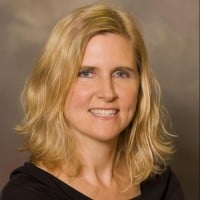 Tami Kiser is a wife, mother, teacher, author, and speaker. She runs a video production studio featuring Catholic speakers. These can be purchased or viewed on Formed. She also is the co-owner and host of a new Catholic Retreat and Cultural Center in the Carolina Mountains called Heart Ridge. She has taught everything from NFP, Zumba, cleaning toilets, Catholic crafting, the hula, bullet journaling, tap dancing, and liturgical living to Saxon Math 54 for the 10th time.