It's summer. The schedule has slowed down. Bedtimes are moved back. Kids sleep in. Days are spent at the pool. Nights are spent watching movies. There's more just hanging out with the kids. Summer is an especially nice time to linger together eating on the patio as the evening draws near. Those lazy, hazy days of summer. . . this, however, means that meals have to planned, groceries have to be bought, dinner must be cooked, and dishes must be washed. Paradise is lost!
But don't despair. Here is a simple way that our family does meals and meal planning over the summer. I've written and blogged about it before, but as I again get ready to sit down to dinner with my family, I realize what a blessing following this little plan has been. In fact, it's one of the first videos in my MOMents with Smart Martha series. See if something like this can be adapted to work with your family.
https://youtu.be/IWnrNCL1RF4
Copyright 2015 Tami Kiser.
About the Author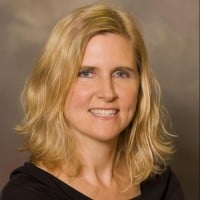 Tami Kiser is a wife, mother, teacher, author, and speaker. She runs a video production studio featuring Catholic speakers. These can be purchased or viewed on Formed. She also is the co-owner and host of a new Catholic Retreat and Cultural Center in the Carolina Mountains called Heart Ridge. She has taught everything from NFP, Zumba, cleaning toilets, Catholic crafting, the hula, bullet journaling, tap dancing, and liturgical living to Saxon Math 54 for the 10th time.