[youtube_sc url=http://youtu.be/Y3SSCuSMLK4]
LYRICS:
Come, my Way, my Truth, my Life:
such a way as gives us breath,
such a truth as ends all strife,
such a life as killeth death.
Come, my Light, my Feast, my Strength:
such a light as shows a feast,
such a feast as mends in length,
such a strength as makes his guest.
Come, my Joy, my Love, my Heart:
such a joy as none can move,
such a love as none can part,
such a heart as joys in love.
About the Blackfriars:
Fr. Austin Dominic Litke, O.P., Fr. Bob Koopman, O.S.B., & Leah Sedlacek perform a new arrangement of the beautiful 17th century hymn, "The Call", composed by George Herbert and later made famous by Ralph Vaughan Williams. This arrangement is by Edward A. David, a graduate of the piano performance program at NYU Steinhardt.
The video was shot by Blackfriar Films, which is the media division of the Dominican Province of St. Joseph. The crew is composed of graduates of the Tisch School of the Arts at NYU: Joshua Vargas, John Fisher, and Michael Crommett.
Inspired by Pope Francis's call for Catholics to take to the streets in sharing the Gospel, Blackfriar Films hit New York City for this project. Scenes were filmed at the Brooklyn Bridge, Our Lady of Good Counsel parish, Grand Central Station, Columbus Circle, and the Staten Island ferry.
Featuring:
Vocals by Austin Litke, O.P.
Piano by Robert Koopmann, O.S.B.
Violin by Leah Sedlacek
Musical arrangement by Edward A. David
Cinematography by Michael Crommett
Directed by A. Joshua Vargas
Edited by John S. Fisher
Produced by Kevin Gabriel Gillen, O.P.
Check out our other video on the Catholic Center at NYU!:
https://vimeo.com/58742983
The Dominican Friars, Province of Saint Joseph, are chaplains of the Catholic Center at New York University, where Father Austin Litke, O.P. serves NYU students and collaborates with the Fellowship of Catholic University Students (FOCUS), who are also missionaries on the NYU campus.
As a result, BLACKFRIAR FILMS (formerly called Kindly Light Media) was started in December 2010 by graduates of NYU's Tisch Film Production School along with Father Kevin Gabriel Gillen, O.P. These recent alumni are dedicated to their Catholic faith and producing films to move the hearts and minds of young people.
In less than three years, BLACKFRIAR FILMS has produced six documentaries and is co-producing a feature with EWTN called Fulton Sheen: The Art of Preaching. This came about when Father Gillen recovered vintage film of Venerable Archbishop Fulton Sheen.
The BLACKFRIAR FILMS catalog includes The Sea Within, a film with philosopher Peter Kreeft on how the sport of surfing inspires people to ponder the magnificence of God through nature. Other BLACKFRIAR FILMS on DVD include Master of the Sacred Palace with Father Wojciech Giertych, O.P., a priest of the Polish Province of the Dominican Order, theologian to the Papal Household and former master of the Sacred Palace; Five Paths to the Priesthood; and The Catholic Center at NYU: Icon of the New Evangelization.
The modest BLACKFRIAR FILMS team includes John Fisher and Joshua Vargas, graduates of the Tisch School of the Arts at NYU; plus George Goss, who earned a Master of Digital Photography degree at the School of Visual Arts.
Young people are flocking to the Dominicans
BLACKFRIAR FILMS seeks to help perpetuate the Dominicans' 800-year tradition which includes the intellectual giant Saint Thomas Aquinas, whose beautiful hymns are still sung today, and Blessed Fra Angelico, whose masterpiece paintings are admired by the world.
Because of truth, beauty and tradition, young people are flocking to the Dominicans. In the New York Times story "For Friars, Finding Renewal by Sticking to Tradition," Father Gerard Dunne reveals the appeal of the Dominican Order from his home in Cork, Ireland.
In the United States, recently ordained Father Austin Litke, O.P., a priest, teacher and artist, represents a boon in vocations to the Dominican Friars, Province of Saint Joseph. Today, more than 70 young men are studying for the priesthood in this province alone, and over 1,000 Dominicans are in formation for the priesthood worldwide.
Father Litke's fellow performers in "Come My Way" have dedicated years of their lives to serving young people. Father Robert Koopmann, O.S.B. is former president of Saint John's University in Collegeville, Minnesota – and Ms. Leah Sedlacek served as a FOCUS missionary at Columbia University in New York City and Mount St. Mary's University in Emmitsburg, Maryland. Now Leah is based at the FOCUS headquarters near Denver, where she coordinates short-term mission trips throughout the world.
While the "Come My Way" video and MP3 recordings are free, the Dominican Foundation welcomes financial donations to support its work.
To learn more, please visit Facebook.com/pages/Blackfriar-Films
About the Author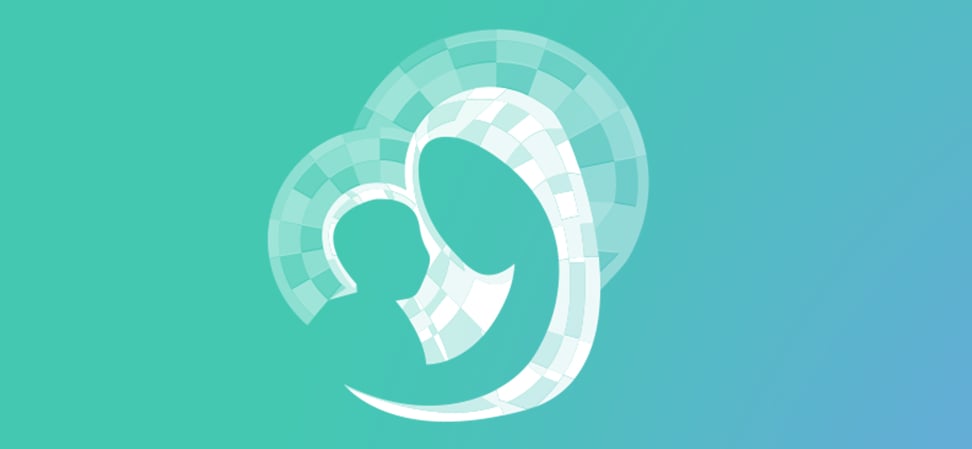 We welcome guest contributors who graciously volunteer their writing for our readers. Please support our guest writers by visiting their sites, purchasing their work, and leaving comments to thank them for sharing their gifts here on CatholicMom.com. To inquire about serving as a guest contributor, contact editor@CatholicMom.com.