Editor's note: During Advent, we will be joining in a season-long reading of the Pope Francis' apostolic exhortation, Evangelii Gaudium. I will be sharing my daily reflections on the sections we are reading here at CatholicMom.com, along with links to the "headquarters" for this group study at Kelly Wahlquist's blog. We invite you to enlighten your Advent with us by reading along. Download the document here and consider making this a part of your Advent devotions. LMH
"THE JOY OF THE GOSPEL fills the hearts and lives of all who encounter Jesus. Those who accept his offer of salvation are set free from sin, sorrow, inner emptiness and loneliness. With Christ joy is constantly born anew. In this Exhortation I wish to encourage the Christian faithful to embark upon a new chapter of evangelization marked by this joy, while pointing out new paths for the Church's journey in years to come" (Evangelii Gaudium, 1).
I am excited to have you join us —yes, us; for I have a few friends joining me in the journey through the "Joy of the Gospel" this Advent and I am thrilled that they will be contributing to our daily reading, reflection and response to the words of Pope Francis' first apostolic exhortation, Evangelii Gaudium. Some of the contributors to our daily reflections are Catholic writers or speakers, some are catechist or leaders of apostolates, some are moms or homemakers, some are religious, some are laity, some are podcasters, some authors and some are bloggers, but ALL of them are passionate about bringing the JOY of the Gospel to the hearts of many.
So let's cut to the chase and get to the why and what we are doing. My life is busy and I'll be honest, sometimes that means my prayer life and quest for knowledge get pushed to the backseat with many a forgotten french fry and art project; but that said, I really yearn to know and understand my faith, because I know that understanding and wisdom will lead me deeper into my relationship with the Lord, and I need a deeper relationship with the Lord!
With that in mind, I decided (as I do every year) that this Advent, I really want to prepare my heart for Christ to enter ever deeper. This Advent is going to be different. This Advent I am going to stick to my plan... but this Advent there seems to be more to it than just my own personal preparation.
Upon reflecting on Advent and the coming of the Lord, it hit me that Advent is not just about preparing my heart to be a dwelling place for Christ, it's also about going in haste to bring Jesus to others, like Mary did when she was told she was to be the one that would prepare Jesus to enter the world as a baby and become man.
Advent isn't just about my relationship with Jesus, it's about relationships in the grand sense of the word. It's about my relationship with others and my willingness to introduce them to a relationship with Jesus. It is what Mary did when she heard the first good news proclaimed by the angel. She went in haste to meet Elizabeth where Elizabeth was on her journey and she literally brought Jesus to Elizabeth. And what was the result? Upon hearing Mary's voice and knowing Jesus, "My Lord", was near, John leapt in the womb of his mother. Now get this! What does Mary do? She is so overcome with joy that she breaks out into song, and her heart magnifies the Lord!
This Advent I want to do that. I want to walk in Mary's footsteps and prepare my heart to receive Christ. I want to meditate on the Word of God. I want to go in haste to bring Jesus to others, and I want to be overcome with the Joy of the Gospel! I want to "Shout aloud and sing for joy!" (Though I guarantee you do not want me to break out in song!) But, here's the catch... every Advent I start out with the goal of setting time aside each day to prepare for Jesus and somehow, at sometime along the journey, I get distracted. So, how am I going to stay focused this year? Simple, I'm doing two little things. First, I'm going to set time aside for prayer each day. I've already posted the prayer from Evangelii Gaudium (see below) on the cupboard that holds my coffee cup, so it's a gimme that I will begin each day with that prayer. Second, I'm going to grow in my understanding of the faith this Advent by reading and reflecting on the words of the Holy Father in his first apostolic exhortation, the Joy of the Gospel.
Ok, I admit, reading an apostolic exhortation sounds intimidating to many. Reading 224 pages of Church talk sounds intimidating to many. Reading 288 paragraphs of papal writing sounds intimidating to many, and reading 48,000 words sounds intimidating to all! BUT, when presented in small doses with some food for thought and a little strong coffee, the apostolic exhortation mountain top appears more accessible. So, that's what we are going to do here for the next 25 days. We are going to take little bites ofEvangelii Gaudium and I invite you to join us!
Each day will have a reflection, challenge or perhaps practical ideas for how to live the aspect of the Gospel that day's words speak to. We will for sure post the 288 paragraphs such that by Christmas we (and hopefully other busy people) will have read and meditated on some 48,000 words, but in small sips.
So join us for our daily reading and go in haste to invite your friends to do so also. Who knows, perhaps this daily digesting will help us bring about a "revolution of tenderness" by opening our hearts each day to God's unfailing love and forgiveness.
Daily Prayer from Evangelii Gaudium:
"Lord, I have let myself be deceived; in a thousand ways I have shunned your love, yet here I am once more, to renew my covenant with you. I need you. Save me once again, Lord, take me once more into your redeeming embrace".
Follow the daily reflections at www.KellyWahlquist.com
Like us on FaceBook: https://www.facebook.com/JoyoftheGospelDailyAdventReflections?hc_location=stream
Copyright 2013 Kelly Wahlquist
About the Author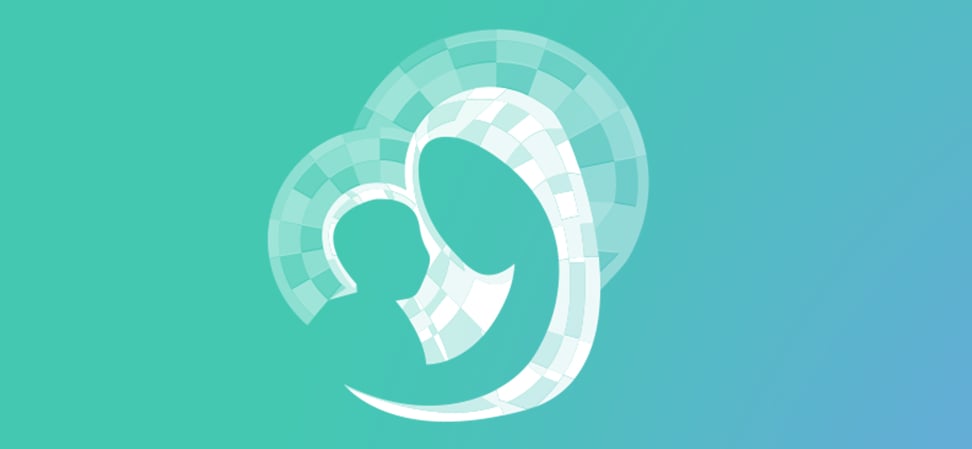 We welcome guest contributors who graciously volunteer their writing for our readers. Please support our guest writers by visiting their sites, purchasing their work, and leaving comments to thank them for sharing their gifts here on CatholicMom.com. To inquire about serving as a guest contributor, contact editor@CatholicMom.com.