Last year, my dad, comfortably retired, announced his New Year's resolution was to "do more". I, an overwhelmed mother of four, joked back and vowed to do "less." However, it's proven to be a very good idea – and one that I forget easily. I've learned that it's not about how much or how little we "do", it's about the amount of love we live our lives with.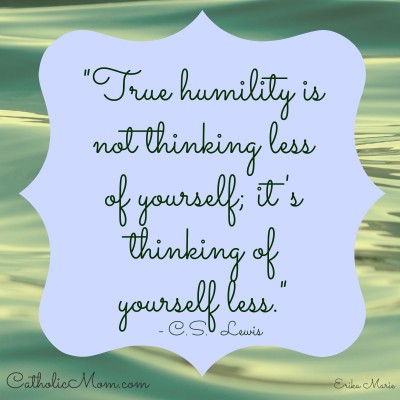 Since we've started a new liturgical year and New Year's is just around the corner again, this is a good time to think about how we can "start fresh" and live our lives more deeply for Christ. The word "resolution" comes from the Latin resolutio-/resolution, from resolvere, meaning "to loosen or dissolve again…" (source).
So when making "resolutions", instead of thinking about everything you're going to "do", maybe think about the ways you can "loosen" up and relax a little.
I'm not very good and committing to absolute bans for myself but I can set a good 'plan' of what things I'd like to work on. Here are my Advent & New Year's "Resolutions":
Less Me,
More YOU - Jesus & others.
Less busy,
More down time.
Less "hurry, hurry!",
More patience and stress-preventive organization.
Less yelling in anger,
More pausing, cooling down, & thinking before opening my mouth.
Less lecturing and nagging,
More listening and supportive problem-solving.
Less belittling and tearing down,
More love-motivated and encouraging discipline.
Less complaining,
More gratefulness.
Less whining about the work I have to do,
More offering my housework as a prayer for others.
Less lazy,
More grit.
Less distractions,
More intentional & focused time with husband and kids.
Less computer,
More prayer.
Less mindless scrolling,
More intentional interaction & genuine relationships.
Less "perfection",
More humility.
Less complicated,
More simple.
Less me,
More YOU.
How about YOU? I love hearing about other people's resolutions!
Copyright 2013 Erika Marie
About the Author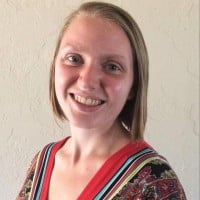 Erika Marie is a simple Catholic, Wife, and Mama. She relishes snuggles and free time with her family and enjoys reading, writing, blogging, and has a slightly obsessive addiction to creating Canva graphics. Enjoy more reflections by Erika at her personal simplemama blog.