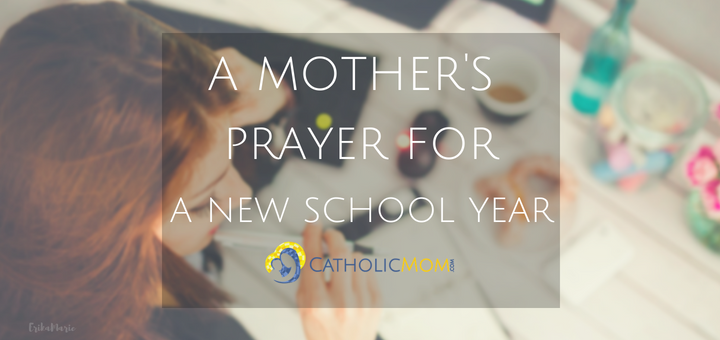 Photo by Karolina Grabowska (2015) via Pexels CC0 Public Domain; title added by author.[/caption] Only a few months ago, I shared a Mother's Prayer for Summer as we approached summer beak. Now, a mere eyeblink later, and in the same style, I invite you to pray a Mother's Prayer for a New School Year with me. Dear God, It's that time of year again. The time of year a slight feeling of panic starts creeping into my chest, making it a little harder to breathe. The time of year when summer break is almost done and another new school year about to begin. The time of year my email inbox fills with a constant gush of school meetings to attend; medical forms to print, sign, and deliver; names of children and their respective birthdays to remember; fees to pay, supplies to hunt for, buy, and label. The time of year I realize I should start getting everyone to bed and awake earlier to ease the painful transition away from all the luscious extra sleep we enjoyed. The time of year I get overwhelmed with all the choices, sign-ups, and new schedules to keep. The time of year I look at my precious children and see how fast they are growing. Did I do enough with them this summer? Maybe I should have read with them more ... played some games with them instead of "plugging them in" and hiding in my closet eating my secret stash of dark-chocolate espresso beans. Will their brains even work anymore? Does mine? Wait, where even is my brain? It's the time of year I begin fearing the voices and the battles: I don't wanna get up. Do we have to do school today? Why? I hate homework. I hate school. Mom, I need 50 dozen brownies ... today. Mom, can you sign this ... this ... this ... oh yeah, and this one too. God, it's that time of year again. The time of year I need you. Like, really, really, NEED you. I need you, God. Help me breathe … in … out … in … out. Help me be grateful — for the time we had together - even if I'm ready for more time alone. For the teachers, the administrators, the paraeducators and volunteers, the lunch ladies, the janitors, everyone who has to crawl out of their beds earlier again so my children can receive a good education — God, bless them! Help me manage all the emails and dates, all the requests and to-do's. Oh my sweet Jesus, humble me. Help me say "yes" to what I can and say "no" to what I can't. Help me accept my imperfections and those of my children ... and of their teachers and administrators - and of myself. Help me surrender — perfection, stability, predictability, peace and quiet. Help me to Trust in You: with everything. Help me soak in these quieter days and turn to you in prayer instead of filling my time with "stuff." God, I ask you to fill me with all the grace, strength, love — and patience! — you can give me. I'm going to need it! I'm going to need YOU! Amen.
---
Copyright 2018 Erika Marie
About the Author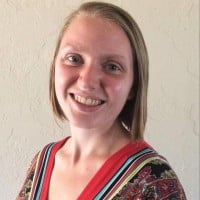 Erika Marie is a simple Catholic, Wife, and Mama. She relishes snuggles and free time with her family and enjoys reading, writing, blogging, and has a slightly obsessive addiction to creating Canva graphics. Enjoy more reflections by Erika at her personal simplemama blog.