If you're like me, you look forward to each week's installment of Greetings from Gracieland and feel a bit disappointed and unfulfilled if a week goes by without one.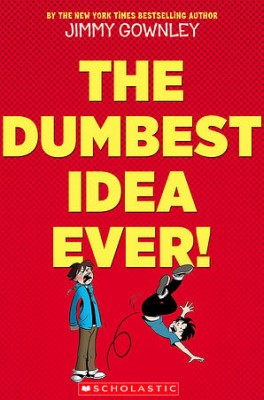 So I was really, realllllly excited to hear that part of the dynamic duo that brings us that webstrip has a book coming out. Gracieland illustrator Jimmy Gownley's new book, The Dumbest Idea Ever! is available as a paperback, hardcover, and e-book.
It's a book that looks like something my nine-year-old (and maybe me too!) will love. Here's more about it, straight from the press release:
Jimmy Gownley's graphic novel memoir about the "dumb" idea that changed his life forever!

What if the dumbest idea ever turned your life upside down?

At thirteen, Jimmy was popular, at the top of his class, and the leading scorer on his basketball team. But all that changed when chicken pox forced him to miss the championship game. Things went from bad to worse when he got pneumonia and missed even more school. Before Jimmy knew it, his grades were sinking and nothing seemed to be going right.

How did Jimmy turn things around, get back on top at school, and land a date with the cutest girl in class?

Renowned comics creator Jimmy Gownley shares his adventures as he grows from an eager-to-please boy into a teenage comic book artist. This is the real-life story of how the DUMBEST idea ever became the BEST thing that ever happened to him.
There's a Facebook page too, and I would recommend that you go to visit it. Whether you're interested in the book or not, it's quite amusing.
Take this update, for example:
If you're not laughing, then...well. Move along. We'll catch up later...
I love the idea of a cartoonist writing a memoir in his native style. And from what I've seen, I'll be laughing and thinking and laughing as I read it (and enjoy the art). Here's a sample page: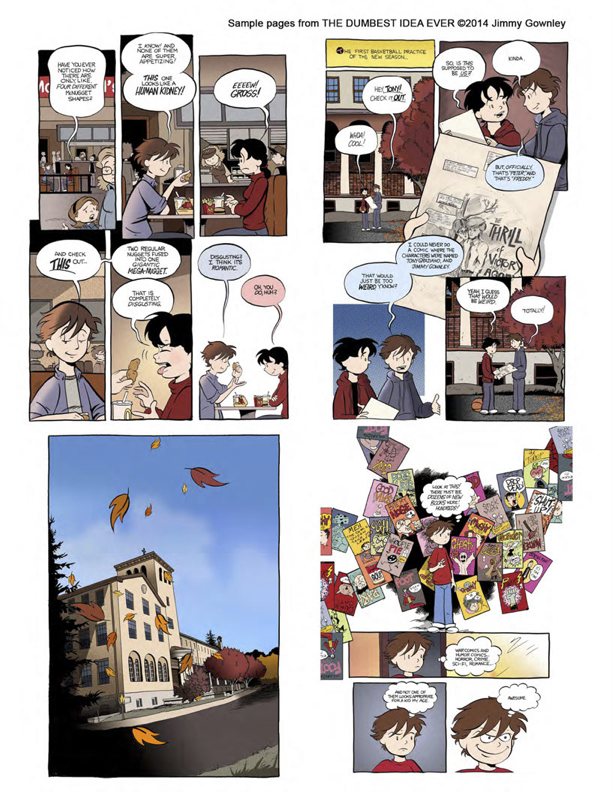 And yes, in the interest of full disclosure, I did pre-order a copy of this book. Though I review so many books a year and have to give away the piles I'll never get to, though I have a tight budget, though I don't particularly like memoirs in general...I have shelled out my money for this one.
And if you're so inclined, consider supporting CatholicMom.com with your purchase.
Be sure to check out our Book Notes archive.
Copyright 2014, Sarah Reinhard
About the Author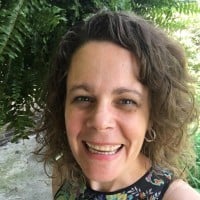 When she's not chasing kids, chugging coffee, or juggling work, Sarah Reinhard's usually trying to stay up read just one … more … chapter. She writes and works in the midst of rural farm life with little ones underfoot. She is part of the team for the award-winning Catholic Mom's Prayer Companion, as well as the author of a number of books. Follow her writing at Snoring Scholar.