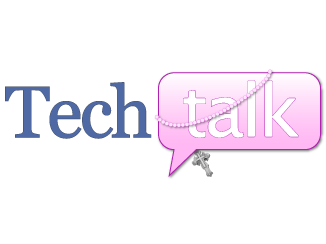 Steven McEvoy, who I have the pleasure of introducing you to today, is the kind of guy who I'm in awe of on many levels. For one thing, he reads a LOT of books. I might have clocked over 100 last year, but he probably reads 100 in a month.
And he doesn't just read. He comprehends and evaluates and articulates. And, like so many of the techie-types I find myself interacting with, he cracks me up. (Just wait. He'll crack you up too.)
Steven's been blogging since forever-ago at Book Reviews and More. To say he's an avid reader is a bit of an understatement. He's also part of the team at Catholic Dads Online, a site you should be reading regularly if you aren't already. You'll find him behind the scenes of the Cedar Crest Retreats and International Dietrich Bonhoeffer Society sites, too, in addition to the work he does all day everyday (which is techie-ish to the max).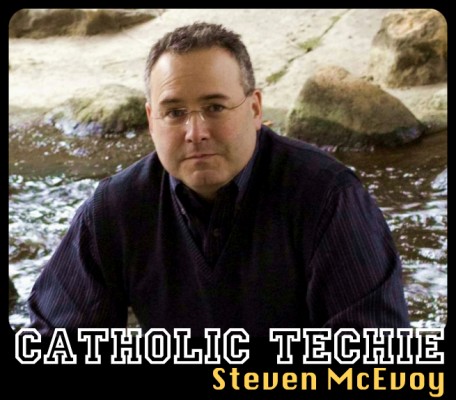 Tell us about yourself in five words or less.
"Mad Celtic Warrior Poet Priest" Bibliophile
Of your pursuits, what's your favorite?
Promoting great books.
When you think of the New Evangelization from your approach as a "Catholic Techie," what excites you?
There are so many possibilities. To present the Catholic message and promote sound faith and doctrine.
What makes you want to continue?
Knowing about changed lives. And each day striving to learn to be better at being.
What's the most rewarding aspect of your work?
It doesn't matter if it is a site I can claim to have worked on or not, what matters is that lives are impacted. To know that eternal impact is part of what we do each and every day. The question is, is that impact for good, neutral, or for bad.
In your spare time, what are we likely to find you doing?
Reading.
Do you have a gadget in hand or do you go native and screenless?
On a device. I read more eBooks now than physical books.
Want more Catholic Techie interviews? Here you go.
Read more of our Tech Talk columns.
Copyright 2014 Sarah Reinhard
About the Author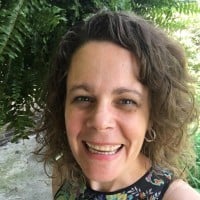 When she's not chasing kids, chugging coffee, or juggling work, Sarah Reinhard's usually trying to stay up read just one … more … chapter. She writes and works in the midst of rural farm life with little ones underfoot. She is part of the team for the award-winning Catholic Mom's Prayer Companion, as well as the author of a number of books. Follow her writing at Snoring Scholar.