I imagine we all know someone suffering with the cross of infertility in their marriage. My longtime dear friend, Amanda Teixeira, recently decided to write about the cross of infertility on her blog, TRUEGOODANDBEAUTIFUL. I am so proud of Amanda for opening up about their challenges and for showing the rest of us how to carry a cross gracefully.
After I read Amanda's blog, I felt God putting it on my heart to ask her if she might be willing to share a little more. I reached out and asked Amanda if she would be willing to do a four-part series on the cross of infertility. Selfishly, I wanted to do this series so that I could learn how to be a better support for my loved ones who have experienced, are experiencing, or will experience infertility. Who knows, maybe down the road Philip and I will join the couples experiencing secondary infertility.
I told Amanda that I experienced a lot of awkwardness after we miscarried Thérèse. Our loved ones sometimes just didn't know what to do or say, and some people stayed away for fear of doing or saying the wrong thing. I imagined people suffering anything, including infertility, experience the same awkwardness.
Amanda and I decided we'd do an e-mail interview to discuss the questions most people aren't asking their friends facing infertility. We want this to be an opportunity to bless both those facing infertility and the people who love them. We want this series to be a source of blessing for the infertile couples needing a microphone and their loved ones that don't know what to say or do.
Here's a roadmap of what our four-part series on infertility will look like:
Introducing the series and Amanda (& Jonathan!)

Understanding how infertility feels

What NOT to do when your loved one is facing infertility

How to encourage and lift up a couple facing infertility, with encouragement and resources from Amanda.
CB: Please introduce yourself! Give our readers the beautiful abridged history of your relationship with Jonathan up to present day. Give us the good stuff--how you met, dating, engagement, marriage, what you two have done and are doing for a living, hobbies, interests, etc.
Hello! We are Jonathan and Amanda Teixeira. We are both missionaries with FOCUS - Fellowship of Catholic University Students. Amanda hails from Nebraska, and Jonathan grew up in Pennsylvania. Currently, we reside in Denver, Colorado as we tackle different projects with FOCUS out of the Support Center.
We are opposite in personalities and like to joke that Amanda "makes our life happen" and Jonathan "makes our life fun." For as different as we are in temperament, we have many similar interests: Jesus and His Church, outdoor adventures, watching great movies, learning to cook, playing with animals, traveling, reading, all things Dave Ramsey, and all sorts of games.
Before diving into the main topic of this blog series, here is a brief introduction to our Love Story!
Jonathan and I met during the summer of 2008 at our first FOCUS New Staff Training in Belmont Abbey, North Carolina. We were fresh college graduates filled with zeal, excitement, and fear as we entered into missionary life.
My very first impression of Jonathan was that he looked sketchy. His hair was longer than mine...down to his elbows to be exact. Immediately he was filed into the "friend" category. My second impression was while walking to our first fundraising class. I came prepared and ready to get. to. work. I was serious about this...aka seriously stressed out. As I was marching along to class, here came Jonathan...blaring "Money, Money, Money" from his laptop propped on his shoulder like a boom-box as he danced down the sidewalk. At that moment I was certain he was a complete goof-off who couldn't take things seriously.
Despite the first impressions, Jonathan and I got to know one another through various FOCUS interactions over the years. He was always good for a laugh and some pleasant conversation, and that was the extent of our interactions, mostly in group settings.
Our third year on staff we both ended up serving in leadership at FOCUS New Staff Training. Here, in a smaller group of people, we were able to have more one-on-one conversations. I overheard him praying to the Blessed Mother one evening, and that sealed my interest! His interest came after we saw a lightning bolt in the sky one night and both screamed at that same time about how cool it was.
Over the next couple weeks we both kept trying to join activities the other was participating in. I jumped into a soccer game he happened to be going to. He jumped into a rafting excursion I was going on. Finally, one evening Jonathan walked up and requested we go to ice cream together...just us...later that evening. I said "sure" and Jonathan proceeded to high five me and run away. I ate the fastest dinner of my life so I could go upstairs, celebrate with my roommates, and have them help me get prettied up.
We went out on ice cream that night and talked for hours. The following weeks were filled with late-night walks, dancing on rooftops, getting caught in the rain, random adventures, and hours of energetic conversations. By the end of June, we decided to officially start dating. He was going to live in NYC, and I was living in Champaign, Illinois, but we wanted to give it a chance.
We spent that year trading off visiting one another on a monthly basis. Dating in NYC was a blast! We saw shows, had the most random encounters with people, drank wonderful coffee, ran on the Highline, and visited dozens of beautiful churches.
In Champaign, we had good ole Midwestern fun with great people. We drank beers on rooftops, ate amazing Chicago deep dish pizza, and played in the snow. We visited one another's families in Nebraska and Pennsylvania. We fell in love that year and on April 21, 2011 we got engaged.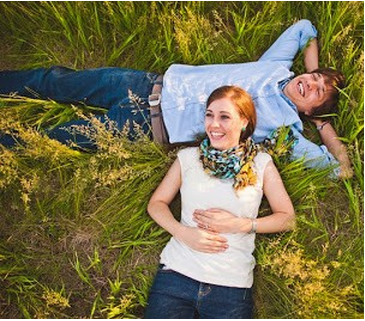 Our engagement was six months and seriously a whirlwind. We entered a wedding contest with WOWT Channel 6 in Omaha, NE. There isn't time to go into the craziness of that contest but it was a WILD RIDE.. When all was said and done, we won the dang thing, thanks to amazing friends and family!
Again, we were at yet another FOCUS New Staff Training, and I spent my life in complete chaos that summer as I kept up with the schedule and planning a wedding long distance. We ended up having two weeks in Omaha to more or less plan EVERYTHING. It was the only two weeks I could actually plan the wedding in Omaha. God bless my mother for carrying a seriously heavy load of the wedding planning.
Jonathan moved to Champaign, IL and joined our FOCUS team at University of Illinois that Fall. A month before our wedding, the Alpha Phi House Mother at U of I went on a European vacation...so as Chapter Advisor I moved into the house to serve as the interim House Mother. As if I didn't have enough on my plate!
Then we found a townhouse to live in, but the move in date happened to be the same exact weekend Jonathan was a groomsman in another wedding that happened to be in California. So I moved our stuff by myself. That month was a hot mess to say the least. On a highlight, we were consistently working out with Shaun T's Insanity, so we looked really good and were in the best shape of our lives.
Finally, it was time to get hitched! We got to Omaha a few days prior to the wedding, and Jonathan locked himself in the basement building a kneeler for our wedding and spending 17 hours designing our wedding program. I ran around Omaha getting all the last minute details wrapped up and dealing with our SCAM ARTIST wedding dress lady. (Another long story we don't have time to delve into.)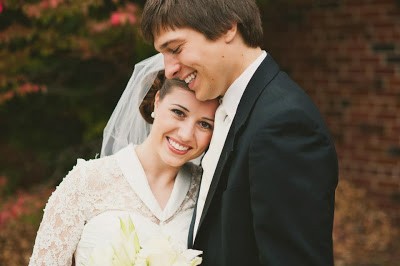 On Saturday, October 22, 2011 we got married at Mary Our Queen Church in Omaha, NE. The day was rainy but it didn't matter - our hearts were full and we were surrounded by 400 beloved family and friends.
The next morning we stupidly decided to fly out for our Honeymoon at 10 a.m. - which meant we needed to attend a 7 a.m. Mass in town.
Don't do this. Ever. The early flight thing, not the going to Mass on Sunday thing. Sleeeeeep in after your wedding. You will need it. We got on the flight, red-eyed and crazed with sleep deprivation accumulating from weeks on end—but we were married by golly.
We had our honeymoon in Cancun Mexico, and it was amazing. It was filled with stories that still make us laugh today and some seriously wild adventures since we were joined by a HURRICANE the night we landed, but again, we were married and that is all that mattered. We were committed to having a great time despite the circumstances.
Little did we know what emotional hurricanes awaited us in the months to follow.
* * *
If THAT doesn't keep ya hooked, I don't know what will!
Tomorrow, I will share Part 2 of our series, designed to help you to understand how infertility feels. Amanda answers these questions:
When did you start to think that infertility might be a possibility?

What does it feel like as a woman to be told that you are infertile? How do you think what you are feeling is different than what Jonathan is feeling?

How did your background in nursing and knowledge of NaPro Technology play in to your journey?

Do you think there was a day when you accepted infertility as an official diagnosis? How can a doctor come to an official diagnosis of infertility? Is it still a day-to-day journey?

I am convinced that the devil's #1 target is the family, and I am sure infertility puts major stress on a marriage. How has infertility impacted your relationship with Jonathan? How do you prevent infertility from defining your marriage?

What were your conceptions of infertility before being in these shoes yourself? Did anything change?
Come back tomorrow to read Amanda's answers. You won't want to miss it!
Copyright 2014 Catherine Boucher
About the Author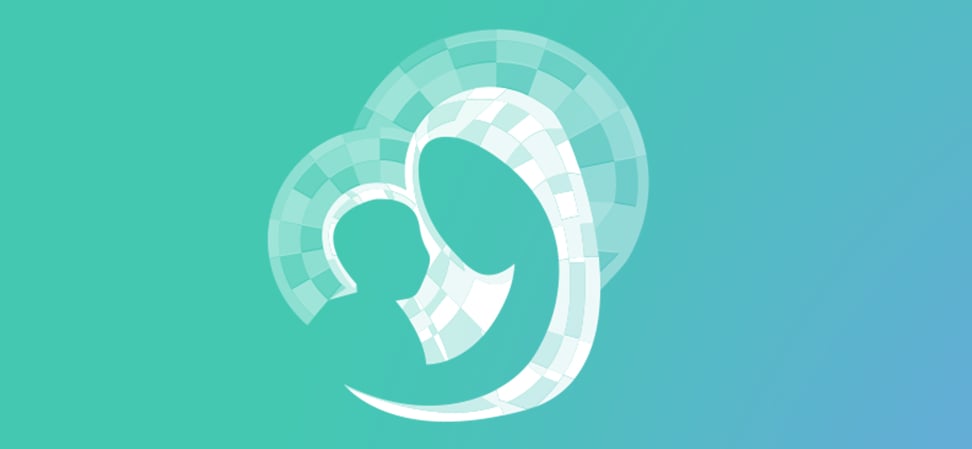 We welcome guest contributors who graciously volunteer their writing for our readers. Please support our guest writers by visiting their sites, purchasing their work, and leaving comments to thank them for sharing their gifts here on CatholicMom.com. To inquire about serving as a guest contributor, contact editor@CatholicMom.com.