I was given a gift of inestimable value the other day. I received a book in the mail: Letters to John Paul: A Mother Discovers God's Love in Her Suffering Child by Elena Kilner.
It made me laugh, cry, and reassess the kind of love that I'm giving to my family. And having read the bulk of it on the 41st anniversary of Roe vs. Wade, it re-confirmed in me the infinite value of each human soul.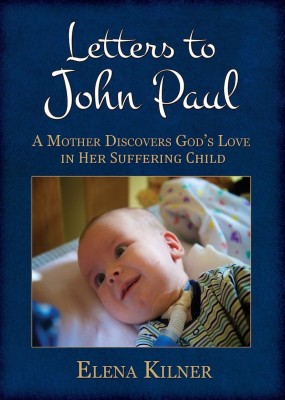 Letters to John Paul is based on a series of posts from Elena's CaringBridge journal, started to keep their family and friends informed of the their son John Paul's journey with the disease Spinal Muscular Atrophy (SMA), as well as letters Elena wrote to her son in order to better reflect on the experience and to share with him just how valuable he was to her and the family. Over the course of the book, Elena invites the reader to share in the many joys and sorrows of tenderly caring for John Paul.
The cover of the book shows Elena's handsome, bright-eyed son smiling past the camera as the sun shines on his sweet face and trach tube. SMA, among other things, rendered John Paul incapable of breathing or eating on his own. In Letters the reader journeys with Elena and her loving husband Pat and their close-knit family and friends as they work out around-the-clock care for John Paul in their home, carefully monitoring his breathing and lovingly doing therapy in order to help his growing body and mind develop the best they could.
The care, as you could imagine, was rife with difficulties, from emergency trips to the hospital when John Paul's breathing took a turn for the worse, to balancing John Paul's needs with those of their other four young children, and finding a qualified and dedicated nursing team to fill in at night so that Pat and Elena could get some much-needed rest. Throughout it all, Elena's faith in God's loving care and her devotion to her son and his invaluable life never waver.
After some encouraging signs in John Paul's development, at nine months the Kilners received devastating news: cerebral fluid was gradually replacing John Paul's brain matter and that his brain was beginning to look like an adult's with dementia. In one of her early morning letters to John Paul Elena wrote, "You make it clearer that the true value of human life is not in the outer displays of human ability, but rather in the God-given power of the immortal soul to love and inspire love." (p. 105)
And how the Kilners and their community of family and friends loved little John Paul. They relished every moment they had at home with him. His sister and brothers were delighted to have a part in helping care for John Paul and missed no opportunity to play with him on the floor, read to him, and give him cuddles. Elena and Pat spared no effort to make his time at home as comfortable as possible, and always were thinking of ways to improve the experience for him, from dinners out on the patio to a fish tank in his room. The Kilners embraced every opportunity to shower John Paul with love.
On the CaringBridge site when John Paul was about four months old Elena wrote:
Pat and I have to save John Paul's life multiple times a day; we live one minute to the next. I will not lie…it is stressful. But I savor that stress because each moment we have with John Paul is an opportunity to make a memory for our other children, to impact their lives and appreciation for life in one of its most vulnerable manifestations. Each time we have to rescue him, we have another chance at introducing a new life experience, at showing him love, at teaching him about family. And we pray as he grows, that we are teaching him all the things we are teaching our other children—the most important of which is teaching him about the God who loves him so much and preparing his little soul to join Him again, whether it be tomorrow or in twenty years. (54)
I loved Elena and her vibrant faith and perseverance, her loving and dedicated husband, their family and friends, and beautiful little John Paul, who cheerfully bore the suffering of being unable to take a breath or eat on his own. It was heartbreaking to reach the end of the book. At fourteen months, God took John Paul home to Him.
During the homily at John Paul's funeral, Fr. Andrew Royals remarked to Pat and Elena:
You saw so clearly that John Paul's life possessed a dignity that was radically equal to that of everybody else. His medical condition was simply the battlefield upon which this young warrior-prince would carry out his campaign. You saw in your son a reflection of God's great plan for him and for you and for all of us. (133)
It'd be difficult to exaggerate the strength of message in Letters to John Paul. I would heartily recommend this to anyone, especially to parents of children with terminal illnesses or special needs. I am deeply indebted to the Kilners for sharing their extraordinary witness of our call to love, and, of course, to John Paul.
"I love being able to do any little thing I can to help you. Good night, 'Bright Eyes!'
Love you so,
Mom" (71)
Order Letters to John Paul and support the work we do here at CatholicMom.com.
Be sure to check out our Book Notes archive.
Copyright 2014, Meg Matenaer
About the Author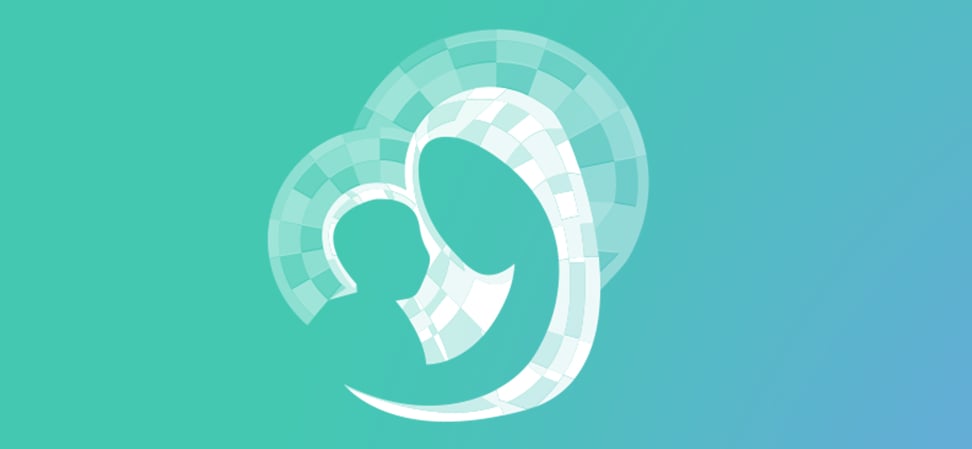 We welcome guest contributors who graciously volunteer their writing for our readers. Please support our guest writers by visiting their sites, purchasing their work, and leaving comments to thank them for sharing their gifts here on CatholicMom.com. To inquire about serving as a guest contributor, contact editor@CatholicMom.com.