Do you ever those moments where you feel so close to the Lord and to your faith community that you'd like to stay there for a very long time? Every so often a group of us gather for Praise and Worship, sometimes in someone's home; sometimes in church. We often sing this song by Michael John Poirier, Strength for the Journey.
[youtube_sc url="http://youtu.be/JhbXsoIScy8"]
The message is that Jesus will be our strength for the journey, no matter what road, cross, or how many times we are called once we surrender we will have the strength we need from Christ. As we sang, though, I looked around the chapel and saw the faces of people who had been strength for my journey. I also saw the people who needed me to be strength for their journey. My heart filled with gratitude for this community of faith.
We are not meant to walk this journey alone. We walk towards Christ, sometimes we stumble or fall; we may compare ourselves to others on the journey or wish we were further along. Ultimately our journey is uniquely our own. Christ indeed is our strength but our community is necessary. The community is what holds us up when we have no strength. The community is a physical manifestation of the love of Christ. It is in the faith community that we both give and receive the strength for the journey.
It is my prayer that you too have been blessed with a faith community where you can give and receive strength for your journey.
Copyright 2014, Deanna Bartalini
About the Author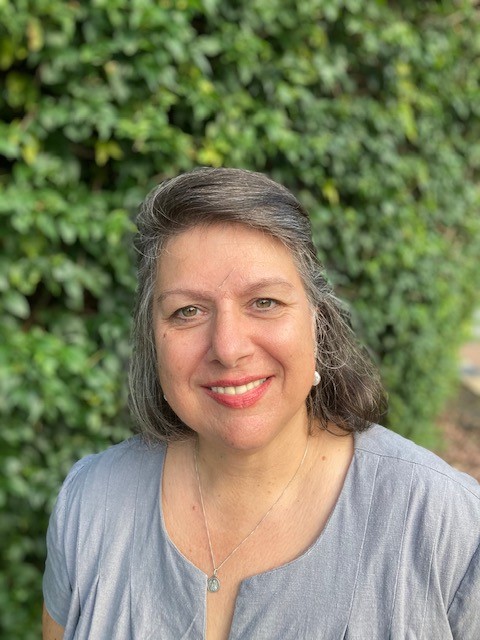 Deanna G. Bartalini, M.Ed.; M.P.A., is a certified spiritual director, writer, speaker and content creator. She is the founder of the LiveNotLukewarm.com online community, a place to inform, engage and inspire your Catholic faith through live, interactive faith studies. Her weekly Not Lukewarm Podcast gives you tips and tools to live out your faith in your daily life.