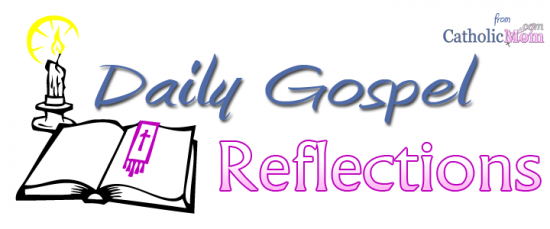 Today's Gospel: Mark 8:14-21
The disciples had forgotten to bring bread for the journey and Jesus used the opportunity to remind them not to be taken in by those in power (the Pharisees and King Herod). They completely missed the point of the teaching, worrying instead over a missing loaf of bread.
The disciples were slow to grasp the enormity and depth of Jesus. He had fed the five thousand with a few loaves of bread and a smattering of fish; many baskets of leftovers were gathered in the wake of that miracle. Yet they still did not understand.
Through Jesus' ministry he sought to open the eyes of those around him to the greater vision, God's vision, of our lives and world. He argued endlessly with the Scribes and Pharisees who could not see beyond their position and their sense of righteousness to recognize the Messiah standing before them.
With his own disciples, he had an equally difficult time. They saw many healings and miracles. They saw the conversion of hardened hearts. And still, they could not see beyond a loaf of bread.
Ponder:
What is my eyesight like? Can I read between the lines? Is my day a series of random events, some pleasant, some not, with no meaning or connection? Or is my vision growing, expanding, perceiving the greater truth that our Lord offers?
What can I do to expand my vision and see beyond my daily bread?
Pray:
Lord, heal my blindness that I might see the greater vision, and the greater glory, that you lay out before me. Amen.
Copyright 2014 Susan Bailey
About the Author