We've featured their amazing music here before, so now we are thrilled to share that the Benedictines of Mary, Queen of Apostles are releasing a brand new CD "Lent at Ephesus" just in time for your Lenten journey! Be sure to "like" DeMontford Music on Facebook and follow them on Twitter to stay abreast of all of their news. Also, be sure to enter to win this beautiful CD in our weekly giveaway, coming this Saturday. LMH
Chart-topping order of contemplative nuns set to release album for Lent
Benedictines of Mary ready to captivate listeners once again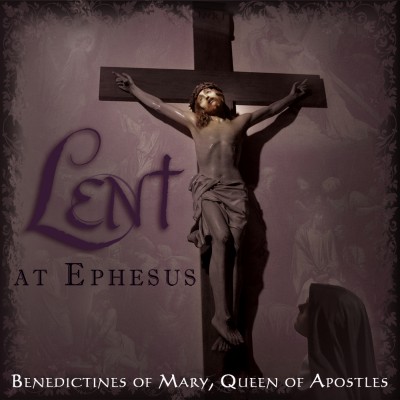 The critically acclaimed Benedictines of Mary, Queen of Apostles are providing heavenly music just in time for Lent with their third release with the De Montfort Music/Decca Label Group. LENT AT EPHESUS is a timely, seasonal recording of a beautiful compilation of poignant chants, intricate harmonies and rousing hymns of glory and redemption. The album, which will be released Feb. 11, features 23 tracks, including "O Sacred Head Surrounded," made famous by Bach's oratorios; "All Glory Laud and Honor"; the well-known "Adoramus Te Christe"; the entrancing "Improperia" from the liturgy of Good Friday; and three original pieces.
Click here for a visual sneak peek at the making of the highly anticipated album.
"In what continues to be an incredible expression of Truth through Beauty, the Benedictines of Mary have outdone themselves with this angelic collection of their monastic Lenten songs found in Lent at Ephesus," said Monica Fitzgibbons, cofounder of De Montfort Music. "To encounter this music is to be invited and included in a very special expression of love from the depths of the human soul as they devote each breathtaking and heartfelt note to their Divine Spouse. With a perfect transcendent purity, The Benedictines of Mary lift us through a heavenly journey of the ultimate expression of His love and mercy for mankind for the season of Lent. We are incredibly grateful that the Sisters have agreed to share Lent at Ephesus with the world!"
LENT AT EPHESUS was produced by Grammy Award-winning classical producer Blanton Alspaugh, who said of his experience recording the Sisters: "Their singing has a very pure and yet sophisticated style. It certainly earns its place in the international arena of classical music. Their talent is as remarkable as their sense of charity. To record them at their priory was one of the highlights of my career."
The full track list for the album:
1. Jesus, My Love
2. Christus Factus Est
3. God of Mercy and Compassion
4. Hosanna To the Son Of David
5. Jesu Dulcis Amor Meus
6. Jesu Salvator Mundi
7. Improperia
8. On the Way of the Cross
9. Pueri Hebræorum
10. O Sacred Head Surrounded
11. Adoramus Te Christe (Ravanello)
12. Stabat Mater
13. Divine Physician
14. Vexilla Regis
15. Mother of Sorrows
16. Vere Languores Nostros
17. Tenebræ factæ sunt
18. O Come and Mourn
19. Adoramus Te Christe (Dubois)
20. Crux Fidelis
21. All Glory, Laud and Honor
22. Ave Regina Cælorum
23. My Mercy
[youtube_sc url=http://youtu.be/0hPgVRZeEvY]
The album features a 12-page booklet with original artwork and all the lyrics in English (Latin songs are translated in English, as well). The booklet also will be available digitally with the album on iTunes.
EWTN will run a 30-minute HD special entitled "Lent at Ephesus" featuring some never-before-seen sights and sounds of The Benedictines of Mary for the Lenten season at 6:30 p.m. ET Friday, March 14 and 6 p.m. ET Tuesday, March 18.
The Missouri-based contemplative nuns Benedictines of Mary, Queen of Apostles have captivated music fans and critics alike with the vibrant purity of their music, having been named Billboard magazine's Classical Traditional Artist 2012 and 2013. It's the first order of nuns to ever win an award in the history of Billboard magazine. The Sisters were recognized for their two bestselling albums, ANGELS AND SAINTS AT EPHESUS, which spent 13 consecutive weeks at No. 1 on Billboard's Classical Traditional Music chart, and ADVENT AT EPHESUS, which spent six consecutive weeks at No. 1 on the same chart.
About the Benedictines of Mary, Queen of Apostles
Founded in 1995, The Benedictines of Mary, Queen of Apostles are a young, monastic order of Sisters. The Sisters sing together eight times a day as they chant the Divine Office in Latin.
About De Montfort Music
De Montfort Music is a division of AimHigher Entertainment – both founded by music-industry veterans Kevin and Monica Fitzgibbons. Its special mission is to sign, develop, produce and bring to market the very best in Sacred Music. The label is an ambassador of the true and the beautiful. The Benedictines of Mary are signed to De Montfort Music, which is distributed worldwide through Decca/Universal Classics.
About DECCA/Universal Classics
Decca/Universal Classics is part of Universal Music Group (UMG), the world's largest music content company with market-leading positions in recorded music, music publishing, and merchandising. The name "Decca" dates back to a portable gramophone called the "Decca Dulcephone" patented in 1914 by musical instrument makers Barnett Samuel and Sons. That company was eventually renamed The Decca Gramophone Co. Ltd. and then sold to former stockbroker Edward Lewis in 1929. Within years Decca Records Ltd. was the second largest record label in the world, calling itself "The Supreme Record Company." Today, Decca/Universal Classics takes pride in strengthening its classical heritage with consistent benchmark recordings from some of the world's greatest musicians.
About the Author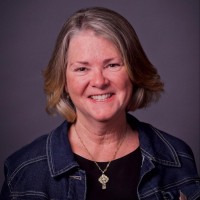 Lisa M. Hendey is the founder of CatholicMom.com, a bestselling author and an international speaker. A frequent radio and television guest, Hendey travels internationally giving workshops on faith, family, and communications. Visit Lisa at LisaHendey.com or on social media @LisaHendey for information on her speaking schedule or to invite her to visit your group, parish, school or organization. Visit Lisa's author page on Amazon.com.