This week's giveaway:


By Benedictines of Mary Queen of Apostles (Decca, 2014)
About the album:
The critically acclaimed Benedictines of Mary, who have received accolades from USA Today, NPR, ABCs Good Morning America and beyond, now return with their latest release, Lent at Ephesus.

This compilation of poignant chants, intricate harmonies and rousing hymns of glory and redemption includes: O Sacred Head Surrounded, made famous by Bachs oratorios, All Glory Laud and Honor, the well known Adoramus Te Christe and the entrancing Improperia from the liturgy of Good Friday.

Three original pieces are also featured among the generous 23 tracks. Let the vibrant purity of their monastic sound peacefully escort you through the penitential season of Lent.

By Katharine Grubb (CreateSpace, 2014)
About the book:
As a Pastor's kid, Kim has been told her whole life that God can see every mistake she makes. Now that she's a college dropout, unemployed and in a questionable relationship with a party guy, her mistakes are all the more obvious. (Especially to her demanding mother, who, apparently, thinks wearing jeans on a commercial flight is a sin.)

If only she could move away! Then she could hide from gossip and no one would see her mess up! Kim can't move to Dallas unless she saves her money, so she swallows her pride and heads back to her childhood church to reluctantly serve as her father's congregation's secretary.

Her mother makes it clear, Kim better get her act together. Not only is the church watching her, but Kim is also bothered by her theme obsessed mother; a creepy mortician who wants to court her; a sad, but good-looking music minister (whom she may or may not have been kissing) and her childhood friend, Eddie, who, as a lawyer, has an inexplicable interest in lawn care.

Even if God was in her childhood church, Kim would be too busy and discouraged to find him. Then her father is caught in a scandal -- one that challenges her already shaky faith and her dysfunctional family. She has to choose: will she run away from critical eyes to Dallas as quickly as her car can take her? Will she be as critical and condemning as her own family has been to her? Or will she take her brother's advice and believe, for the first time in her life, that God's grace is as big as the Oklahoma sky?
By Diana von Glahn (EWTN, 2014)
About the DVD:
Diana von Glahn takes an inspirational look at the land of the Bible. From atop Mount Carmel to the Dead Sea, from Bethlehem to Jerusalem, join Diana as she brings to life the history, art, architecture, and theology behind these hallowed sites. Other sites visited include: Nazareth, Ein Kerem, the Jordan River, Jericho, Capernaum, Cana, the Sea of Galilee, Tabgha, Mount Tabor, the Mount of Olives, the Garden of Gethsemane, the Via Dolorosa, Church of the Holy Sepulchre and the Dormition Abbey among others! Includes six 30-minute episodes.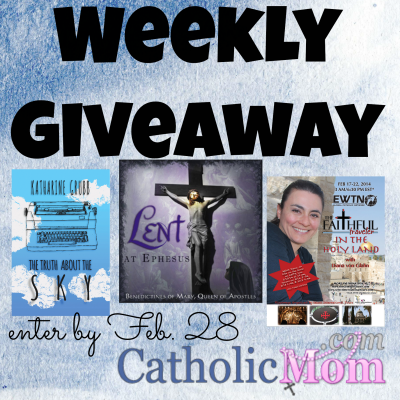 About the Author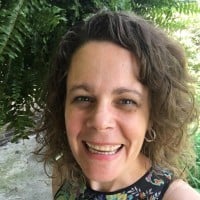 When she's not chasing kids, chugging coffee, or juggling work, Sarah Reinhard's usually trying to stay up read just one…more…chapter. She writes and works in the midst of rural farm life with little ones underfoot. She is part of the team for the award-winning Catholic Mom's Prayer Companion, as well as the author of a number of books. You can join her for a weekday take on Catholic life by subscribing to Three Shots and follow her writing at Snoring Scholar.