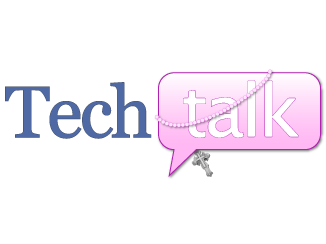 Sometimes, it's easy to get ourselves into a little box with the definition of just who a Catholic Techie is. I tend to think of people who code all day and forget everyone else.
Jen Steed, today's Catholic Techie, would be someone who we would completely miss and what a miss it would be. I've followed her Happy Little Homemaker blog for quite some time, and of course there's the great stuff she writes here at CatholicMom.com.
But what I didn't know is that she's also behind Advanced Computer Solutions (blog) and that she's working on a few Catholic children's books. In fact, she's hoping to have one in the works in 2014 (yay, I say!).
So let's find out what Catholic Techie Jen Steed has to say today, shall we?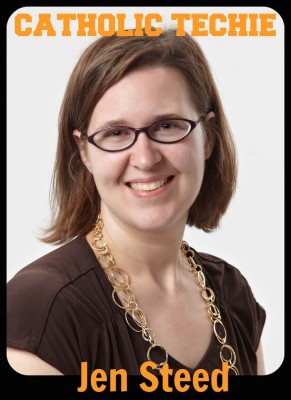 Tell us about yourself in five words or less.
Data addicted perfectionist.
Of your pursuits, what's your favorite?
I'm excited about the book projects, actually!
When you think of the New Evangelization from your approach as a "Catholic Techie," what excites you? What makes you want to continue?
I love that I can share things my family and I do (or would like to do) with a broader audience. I'm really a homebody and no one would know otherwise. I tend to downplay what we do in person yet shout it loudly on my blog!

I recently participated in a Keep Christ in Christmas Catholic Blog Party and LOVED all the great ideas and traditions. It's things like that that make me keep sharing — when you can build a love for every part of the faith in all times of the year, I would hope that it would be harder to walk away from.
What's the most rewarding aspect of your work?
Sharing Catholic faith with someone who may not be familiar with it. I've had people ask me (on FB and other social media) about mainstream news articles & what the Pope says, asking if we really believe something or other. Sometimes, I even have something surprisingly useful to say about it!

It's kind of nice to spread the word that Catholic's are nice people and most of what non-Catholics think we believe is inaccurate, without getting into arguments about it. When they ask, they are receptive to actually finding out the truth.
In your spare time, what are we likely to find you doing? Do you have a gadget in hand or do you go native and screenless?
I have a rather lot of spare time for as busy as I am and you will find me writing or reading. I actually enjoy planning liturgical year activities and parties (emphasis on PLANNING) and our homeschool fun, too.

I love a fabulous paper journal/notebook and quality pen but I'm also totally addicted to my iPhone. I'm trying really hard to not be on it so much but it's hard to discriminate between its good and bad use when it's my camera, CD player, book, calendar, to-do list, notebook, AND time-waster, too.
Want more Catholic Techie interviews? Here you go.
Read more of our Tech Talk columns.
Copyright 2014 Sarah Reinhard
About the Author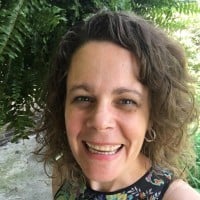 When she's not chasing kids, chugging coffee, or juggling work, Sarah Reinhard's usually trying to stay up read just one … more … chapter. She writes and works in the midst of rural farm life with little ones underfoot. She is part of the team for the award-winning Catholic Mom's Prayer Companion, as well as the author of a number of books. Follow her writing at Snoring Scholar.