I'm so excited to set my alarm and tune in for this amazing, ground-breaking event being held tomorrow at the Vatican for tomorrow's International Women's Day. "Voices of Faith" will happen physically at the Vatican, but the organizers will be using the latest in live-streaming technology to bring the voices of women who have committed themselves to lives of service to the world. Tune in here to listen to a Vatican Radio interview with the conference organizers Chantal Götz and Giovanna Abbiati. For more information and to tune in tomorrow, visit http://www.voicesoffaith.org/.
Vatican hosts tribute to women in the Church: Voices of Faith

The selfless and courageous work of the Churchs hidden or voiceless women is being celebrated this International Womens Day on Saturday, March 8th in the Vatican. The unique event, Voices of Faith, is the brainchild of Chantal Gotz, executive director of the Catholic philanthropic Fidel Götz Foundation, and project manager Giovanna Abbiati. The Pontifical Council for Social Communications has opened up the San Carlo Cinema inside the Vatican not far from where Pope Francis lives at the Santa Marta guesthouse for the event. The small structure can hold up to 80 participants and is sometimes used by the popes for private viewings of films.

Götz says it would be a great honor if Pope Francis would attend the event, but acknowledges that his schedule is packed with preparations for the Lenten period.

The idea for Voices of Faith was born with the election of Pope Francis, she says, and explains he set the tone for opening doors to the role of women in the Church. His desire to broaden the space within the Church for a more incisive feminine presence is perfectly aligned with our initiative and with the goals of the Foundation.

Project manager Abbiati explains that the five hour afternoon program from 2:00-7:00 pm Rome time is not a conference but a story-telling event geared towards 21st century means of communications. Using a multimedia platform in live streaming, 10 women from all walks of life will tell intimate and inspiring stories of how their lives and work have made a positive impact on society and the world. Stories from women like Jocelyne Khoueiry, a former militant in Lebanons civil war and now a crusader for peace; Cristiana Dobner, known as a sister for atheists; human rights lawyer Katrine Camilleri who fights for the rights of refugees; and Sr. Azizet Kidane who works among victims of violence and human trafficking.

Abbiati is no stranger to highly publicized events. The Vatican Womens Day initiative follows the enormous success of last Springs TEDxVia dellaConciliazione event just down the street from St. Peters Basilica which Abbiati organized on the topic of religious freedom. It featured big names from the arts to architecture, science and faith to business and sports and drew more than 800,000 hits in live streaming.

With the small Vatican cinema as her new venue, Abbiati has scaled down the size of this event, but does she find it any less daunting a project?

This project really touched my heart, she admits. Of course, the TEDx experience taught me a lot. I wanted to learn the best online format…because I realized that we have so much wisdom to share, so much best practice… If you are online, you can be watched by everybody: believers, non-believers, other religions. So we must be able to reach (out) in a simple way, very direct.

This event, continues Abbiati, is in a very symbolic and special place, a very small place - a cinema that makes us feel that art, faith, new languages, new formats are more than welcome in the Vatican together with women.

It is not the first time that the Fidel Götz Foundation has shown its commitment to shining the spotlight on the decisive but sometimes overshadowed role women play in the Church. The Foundation helped fund a three year Vatican Radio project giving voice to little-known Catholic women around the world - lay and religious - whose intrepid works with the poor and disenfranchised have changed lives and entire communities for the better.

Voices of Faith, Götz says, continues in the same vein. With Radio Vatican we had a project to make invisible women more visible outside the Church but now we are trying to bring these invisible women (to) the Vatican to make their stories heard, Götz affirms.

Women, Götz recalls, make up more than half of the membership of the Catholic Church. But, she laments, the Church does not use the talents and the passions and the leadership skills of these women enough.

We have so many committed women, as lawyers, as doctors, as physicians, social workers… they all have this big potential (to give) their experience and their talents and their passions (to the Church)…it would be easy to integrate them. They offer a resource which really should be tapped more in the Church.

FOLLOW THE EVENT IN LIVE STREAMING: www.voicesoffaith.org
Saturday March 8 - 2:00 - 7:00 PM Rome Time (UTC +1)
About the Author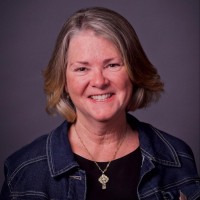 Lisa M. Hendey is the founder of CatholicMom.com, a bestselling author and an international speaker. A frequent radio and television guest, Hendey travels internationally giving workshops on faith, family, and communications. Visit Lisa at LisaHendey.com or on social media @LisaHendey for information on her speaking schedule or to invite her to visit your group, parish, school or organization. Visit Lisa's author page on Amazon.com.