Recently at the Lift Jesus Higher Rally in Toronto, I met another Canadian family with a Catholic apostolate.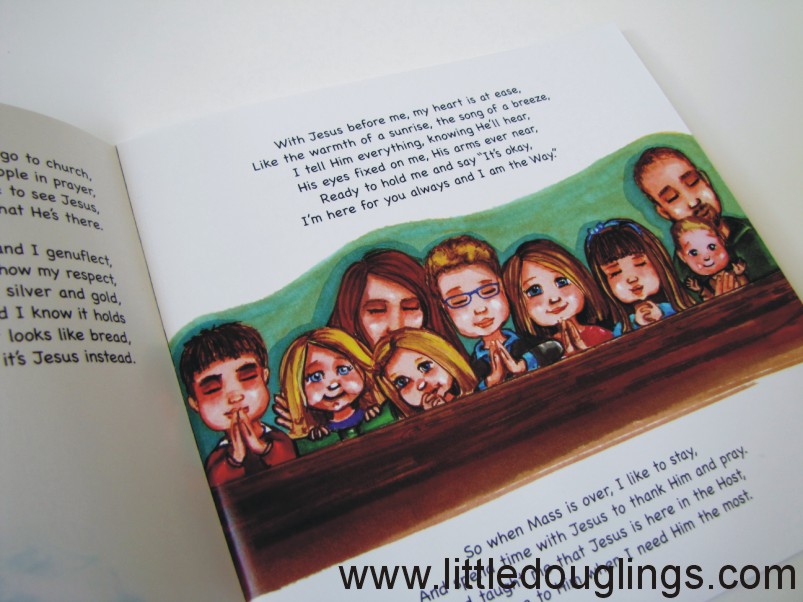 Meet Carissa and Patrick Douglas and their 8 kids! Carissa has launched her new series of Catholic books for kids with I Go to Jesus and A Gift of Myself.
I Go to Jesus shows the little douglings going to Mass, but it also describes in rhyming narration how we can talk to Jesus when people are mean or when we feel 'out of sorts'. It fosters a real friendship with Jesus and I think it's the perfect message for kids, to get them praying from the heart.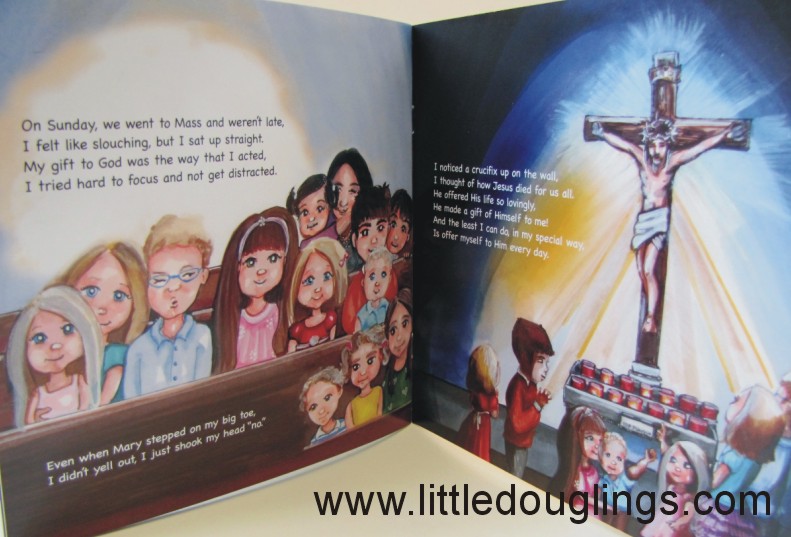 A Gift of Myself explains to children the idea (introduced in the Theology of the Body by Pope John Paul II) that we can offer a gift of ourselves to others, when we do good deeds and small sacrifices for them. It explains how each sibling is faced with the needs and demands of others, how they might be inclined to take the biggest piece of cake or insist on their choice of movie or activity, but by letting someone else have their way (and not raising a big stink about it), they are serving others and pleasing God.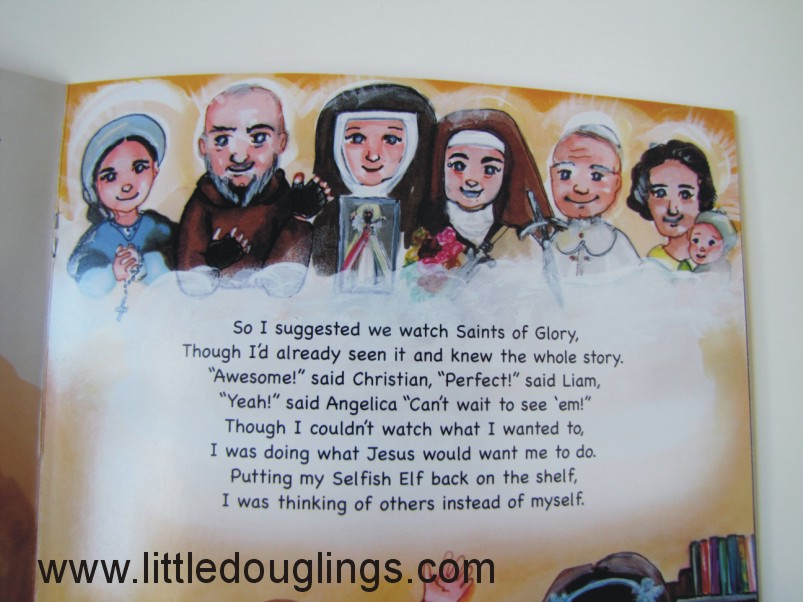 The books remind me of some popular secular books with the rhyming throughout, but these books are CATHOLIC, foster love and reference for the True Presence in the Eucharist and introduce kids to concepts of the Theology of the Body. WOW!
Check out the Little Douglings books at their website ! (no commission here...I just love these books!)
I'm pretty sure you'll want to like the Little Douglings Facebook page to be first in line for their next book in the series! I think there will be one released on the Sacrament of Reconciliation!
Copyright 2014 Monica McConkey
About the Author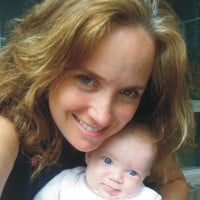 Monica, mom of 5, blogs about Catholic crafts and family traditions at EquippingCatholicfamilies.com. She is an author and creator of Super Saints quizzing cards and over 45 Saint, Sacrament, Catechism and Prayer-packed Craft Kits to help teach the Catholic Faith. The Catholic teaching tools and gifts are available through Arma Dei, the Catholic family publishing company founded with her husband Bill.