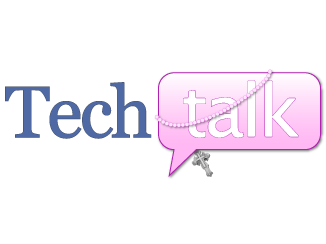 Confession: I used to hate history. I hated it so much that I convinced my honors advisor in my undergrad years to let me take more science and no history. He argued with me, trying to convince me that they would be easy A's. That wasn't the argument to use, and I never took history in college as a result.
Now, some 20-plus years later, I find myself wishing that someone in my youth had shown me that history is just a big story, one that's even more interesting because it's real. And a great person to do that would have been Dr. James Beeghley, who I know as Jim, Catholic husband, dad, and techie.
I first met Jim through SQPN's different podcasting communities and then later met both him and his wife at one of the Catholic New Media Conferences I attended.
Jim's passion is history. In fact, he's a history professor, and on his webpage, he says that he is "using 21st century tools to bring history to life." (Makes me wish I was his student, actually.) Let me just share a bit of his official bio, and you can see why I get excited at the thought of having a teacher like him:
Dr. Beeghley is an educational technologist, a blogger, podcaster and expert in using technology to teach social studies with a particular interest in the American Civil War. He has spent eleven years as a technology coordinator, five years supporting educational technology for the Commonwealth of Pennsylvania, worked as an instructional technologist in higher education and has been an adjunct professor since 2005.

Jim holds a B.S. in Computer Science, an M.S. in Educational Technology and in 2008, he completed his doctoral degree in Instructional Technology where he examined how Pennsylvania teachers are using technology to teach the American Civil War. In addition to his education, Jim has specialized training in Google Apps, SMART Boards, online learning and project management.
Did I mention that Jim has a whole website on teaching the American Civil War with technology? And yeah, he does some consulting. Oh, also: I love his wife. (It had to be said, though it appears to have no bearing on things here.)
So without further ado, let's dive into today's interview with Catholic Techie Jim Beeghley!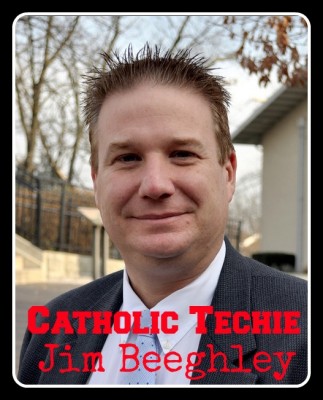 Tell us about yourself in five words or less.
Father, husband, educational technologist.
Of your pursuits, what's your favorite?
Working with teachers on how to integrate technology into the classroom. I especially enjoy working with Catholic schools to show them how they can maximize their technology investments.
When you think of the New Evangelization from your approach as a "Catholic Techie," what excites you? What makes you want to continue?
Being able to connect with people from around the world and being able to learn more about my faith from experts in my PLN. I want to continue because of the friendships I have made, the things I have learned and the support that I have given and received.
What's the most rewarding aspect of your work?
Seeing teachers be able to use something they learn from one of my presentations or workshops and have kids enjoy it. I love when I receive an email or tweet about how kids enjoyed some activity or website that I showed.
In your spare time, what are we likely to find you doing? Do you have a gadget in hand or do you go native and screenless?
I am an assistant scoutmaster with my sons' Boy Scout Troop and I enjoy coaching wrestling. I am usually found with my iPhone in hand but I do enjoy reading a "real book". I also enjoy spending time with my family and taking family trips to places like Gettysburg.
Want more Catholic Techie interviews? Here you go.
Read more of our Tech Talk columns.
Copyright 2014 Sarah Reinhard
About the Author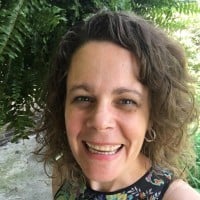 When she's not chasing kids, chugging coffee, or juggling work, Sarah Reinhard's usually trying to stay up read just one…more…chapter. She writes and works in the midst of rural farm life with little ones underfoot. She is part of the team for the award-winning Catholic Mom's Prayer Companion, as well as the author of a number of books. You can join her for a weekday take on Catholic life by subscribing to Three Shots and follow her writing at Snoring Scholar.