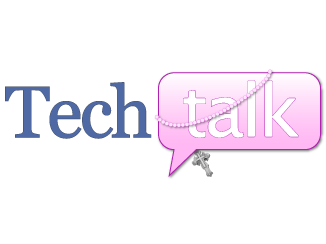 Sometimes cool apps can be found in unexpected places.
In early March, we were in New York City, staying at a Marriott near Times Square. On the desk in our room was a little cardboard tent ad for an app called Walk NYC. Since we tend to be creatures of habit when we visit New York, checking out many of the same places and walking through familiar neighborhoods, I figured it was worth a shot. Besides, it was free.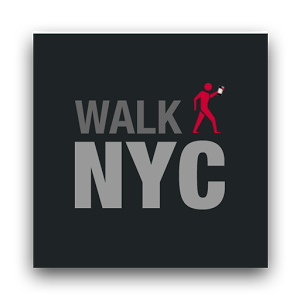 I was definitely not disappointed. Right there, at my fingertips, replacing the touristy AAA book and hotel map I still lug along "just in case" were 8 walking tours, covering 7 neighborhoods and New York at Christmas, with the promise of more to come.
Each tour is expected to take between one and two hours, depending upon pace and the number of stops along the way. And each tour comes with its own map, so that the geographically challenged among us (that would be me) have a lifeline in case of wrong turns.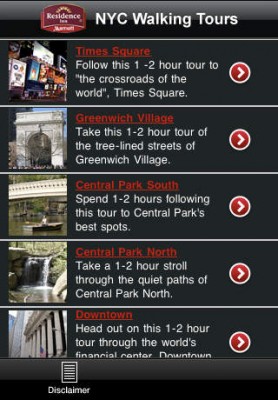 I was really excited to find this. Because we usually see a show when we go to New York, we'd already been to all six stops on the Times Square tour (and five qualified as spots we visited nearly every trip), but we'd never taken any kind of "tour" of Central Park (unless wandering counts), a destination that warrants two tours on the app.
We've never been to Chelsea or South Street Seaport, and though we've hit most of the stops (nearly all stores) on the holiday tour, we've never been to Greenwich Village or checked out the Financial District. And, honestly, we wouldn't have known where to start.
This app provides just that starting point. If you're going for just the day, you can review the tours before you leave home (and use the print feature to print it out). If you're staying for a weekend, the app is simple enough to use on the go or as you plan the next day's activities. And, if you travel with a laptop, you can go to the Walk New York City website, click on "mobile devices" and view everything (including the maps) on a much larger screen.
We travel by train when we go to New York, and I can see this as a fun way to build excitement for our arrival by checking it all out on the train.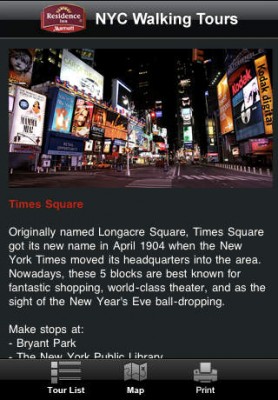 Because the app is sponsored by Marriott, there are plugs for their hotels (some are even stops on the tour) and ads for businesses, but I didn't find this bothersome as they're integrated into the tour material and don't appear as pop-ups that obscure the information.
The app also comes with a disclaimer, which states that the information was accurate at time the app was released, and that Marriott bears no responsibility for errors, omissions, or consequences, a statement I view as an unfortunate necessity in an era where we need to be told that coffee is hot.
I was actually very excited to find this app. It can be a little scary exploring unfamiliar neighborhoods in an unfamiliar city (especially with kids along), and so it's easy to get into a rut and stick to what we know rather than taking advantage of everything a city has to offer.
I've always wondered about "those other places" in New York, and this app gives us not only destinations, but also a starting point and a few highlights worth hitting along the way. Yes, I know AAA has been doing it for years, but an app on my iPhone is so much more lightweight than the tour books I've been lugging around in my already overstuffed travel bag.
I only wish I'd paid attention to that little tent card sooner. As it is, I didn't download the app until the last day of our trip, when it was too late to use it.
I guess we'll just have to plan another trip.
(Available for iPhone and Android)
Read more of our Tech Talk columns.
Copyright 2014 Lisa Hess
About the Author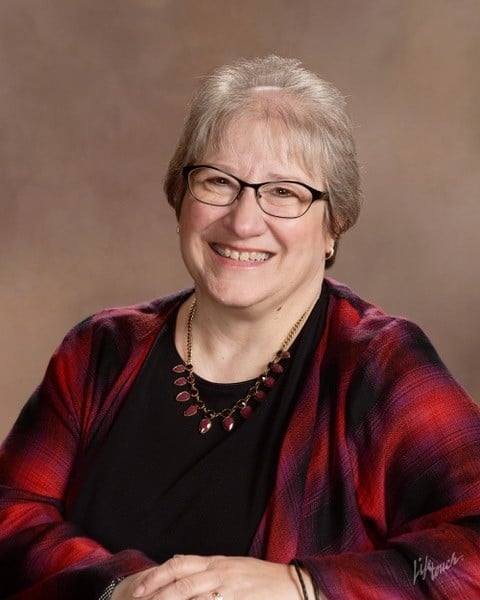 Transplanted Jersey girl Lisa Lawmaster Hess is the author of a blog compilation, three novels, and three non-fiction books, including the award-winning Know Thyself: The Imperfectionist's Guide to Sorting Your Stuff. A retired elementary school counselor, Lisa is an adjunct professor of psychology at York College of Pennsylvania. She blogs at The Porch Swing Chronicles, Organizing by STYLE, and here at Catholicmom.com. Read all articles by Lisa Hess.