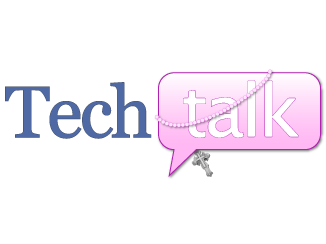 FOSS - Free and Open Source Software
Open Source - An application whose programming code, or source, is open to the public in order to view, modify, or create plugins for the application.
Back in the days of early computing, the only way to get games, office applications, and other software was to go to the nearest electronics or media store and pay for a physical copy of the software. However, many individuals found fault with this kind of software model and felt that the source code and the applications themselves should be free and open in order to encourage creativity and communication. That was how the Open Source movement started.
Today there are literally thousands of applications which can take up the task of paid software freely available to download and run. It is my goal to cover some of these programs in the hopes that it will save people time, money, and will encourage a new level of creativity for them.
Today's FOSS Application: The GIMP
The GIMP, or The GNU Image Manipulation Program was initially developed in 1995 for Unix-based operating systems. It has long since been expanded to run on the Windows and Mac OS platforms and is considered by many to be a viable free alternative to the expensive Adobe Photoshop application.
The GIMP can be used for everything from simple drawing and painting, to complex photo manipulation and restoration. There are also a variety of free plugins, tools, and scripts which GIMP community members and developers have created in order to help automate or simplify more complicated tasks.
As with any application with more complex image adjustment and tweaking capabilities, The GIMP does come with a learning curve. This learning curve is no different than what users might experience when first trying to learn Adobe Photoshop or other image/graphic manipulation software. The great thing about The GIMP is that there is an extensive amount of documentation both online and in the application itself to assist users in getting started. There is also an extensive list of step-by-step tutorials ranging from beginner level image re-sizing to complex script development available directly on The GIMP's website. Of course, a quick search in a user's favorite search engine using "thing I want to do in GIMP" will often yield step-by-step tutorial websites or videos as well.
Existing Adobe Photoshop users might be put off by the different layout of The GIMP. After all, when The GIMP was developed, it was created with its own unique set of goals to accomplish and being a "clone of Photoshop" was not one of them. That being said, because The GIMP is open source, some Photoshop enthusiasts have created spin-off versions of The GIMP designed to more closely match the look and feel of Adobe's popular and expensive photo/image manipulation program. These spin-offs, dubbed GIMPShop and Gimphoto are also free and will make the transition for existing Photoshop users a lot easier.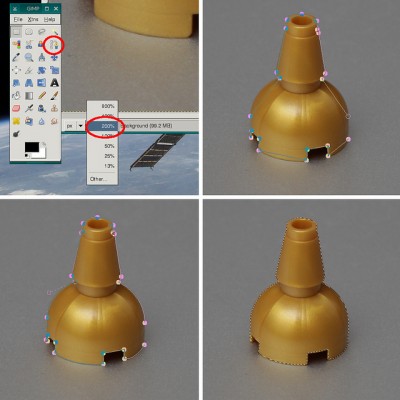 In terms of features The GIMP and its spin-offs have it all! Users can make simple changes such as photo and/or image re-sizing, adding text, removing red-eye, and other tasks with relative ease.
However, The GIMP also allows for complex photo manipulations, graphic design, and photo restorations. The application has the same powerful tools that professional graphic designers and photo editors have come to expect, such as layers, paths, masking, color curves, and anything else a user might need to get the job done. It also makes simple tasks for the everyday user easy and accessible.
All of this processing power comes at the low cost of $0 for both business and individual users compared to the $699 for Adobe Photoshop or the $79.99 for the scaled-down Adobe Photoshop Elements.
I have personally used The GIMP to design logos for my websites and podcasts, to create fun photo manipulations, and to just play around and learn with. It isn't something I currently use on a regular basis but, it is in my "toolbox" of items for graphical editing and production. I can vouch for the application being stable and performing well for the tasks I utilize it for. I also know people who are graphic designers who regularly use The GIMP and would not use anything else.
Users who have an interest in graphic design, photography, or who just want to learn how to play around with images, should take a look at The GIMP. It is a free and powerful tool which will be more than enough for both beginners and advanced users alike. While it may take a little while to learn the more complex functions, the time and effort will be well worth it.
How could a tool like The GIMP possibly help you to develop a new skill or to improve an existing one? What is holding you back?
Copyright 2014 Christopher Weitzel
Read more of our Tech Talk columns.
Featured Image Credit: By The GIMP Development Team (GIMP and GTK+ installers for Windows web site) [GFDL or CC-BY-SA-3.0], via Wikimedia CommonsArticle Image Credit: Pascal
About the Author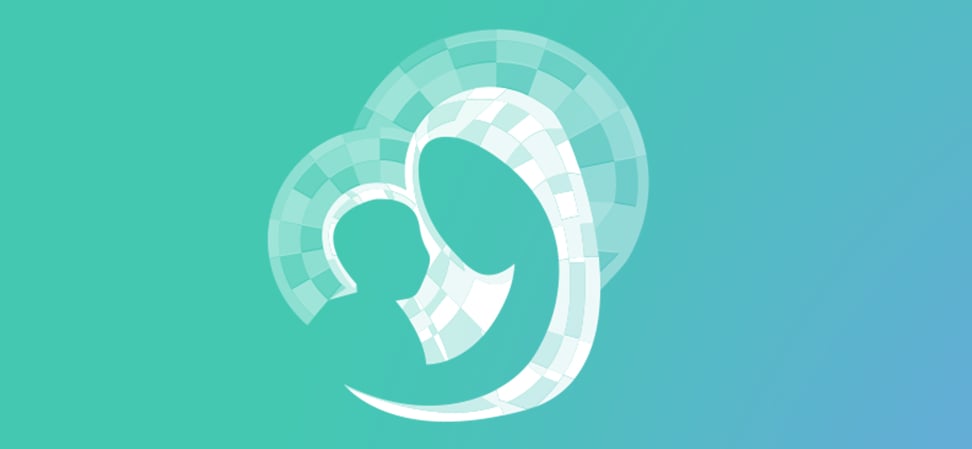 We welcome guest contributors who graciously volunteer their writing for our readers. Please support our guest writers by visiting their sites, purchasing their work, and leaving comments to thank them for sharing their gifts here on CatholicMom.com. To inquire about serving as a guest contributor, contact editor@CatholicMom.com.