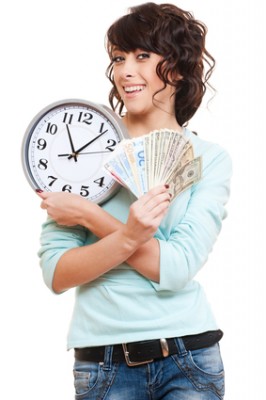 I never would have thought it true, unless I had experienced it myself.
The chatter about biz moms not only earning more with a business but being more productive in every area isn't a fantasy. It's true, and here's why:
Necessity
Mom business owners with profitable businesses place a higher priority on family time than your regular entrepreneur, leaving less time for business. To make their enterprises more than expensive hobbies, they MUST make the time they have to work count.
Ownership
Compared to moms working outside the home, the buck completely stops with the mom business owner. She must be results-oriented and skilled in developing effective processes.
Development
Successful mompreneurs are CEOs with an eye on the big picture. If there are gaps in her knowledge base, she seeks education or someone else to help her complete the task.
Agility
Mom businesses can adapt quickly to industry trends and make smart adjustments in strategies and tactics. Larger organizations are often too cumbersome to adapt and are vulnerable to misuse and waste talent and flexible strategies and systems.
Peak Productivity
The mom biz lifestyle provides the right framework for maximum productivity. The 8-hour work shift was designed for manual labor, not mental labor. Performance declines after a couple of hours. While interruptions and breaks for the mompreneur can be irritating, working intensely in short bursts actually produces better work output.
The Art of Good Enough
Mom business owners lack the luxury of time to get work projects just right. The work expands to the amount to time allotted for it. Sharp mompreneurs know when good enough is good enough.
What I do all day is help mom business owners leverage these advantages so that they create the life of their dreams with a profitable business, family and "me" time that is 100% in sync with their Catholic faith. I would love to help you, too. If you want to see how to ramp up the benefits of being a mom business owner schedule a complimentary "Getting It Done" session here.
Catholic Mompreneur Biz and Life Tip: Recognize as a mompreneur you are in an elite group of highly skilled business professionals. Take your strongest mompreneur skill listed above and take steps to amplify its impact on your success.
Copyright 2014 Christina M. Weber, MS
About the Author

Christina Weber helps Christian biz owners to earn more in less time, have a greater impact, and live a life they love on a daily basis. Visit her website: http://christianbizownersonfire.com/