Summer break started at the Reinhard Homestead mid-week last week, and I still have a shred of sanity. Part of it is that I am in denial. Part of it is the pile of fiction that will be my reward throughout the summer (I previewed some of it last week, in case you missed that).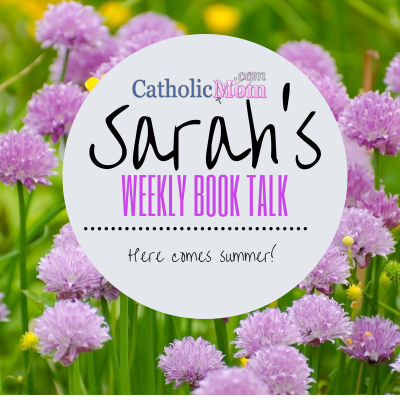 Recent Reads

A Well-Built Faith: A Catholic's Guide to Knowing and Sharing What We Believe, by Joe Paprocki (Loyola Press, 2008)
My rating: 5 out of 5 stars
I'm a week out from the 30 hours of teaching also known as Confirmation Boot Camp, and this book was the perfect thing for me to read. For that matter, it's probably the perfect thing for ANYONE to read at ANY time. (And you can join us this summer, too, don't forget!)
This book is a great introduction to the Catholic faith, but it's also a wonderful refresher. Using the image of building, but without overdoing it, Paprocki walks the reader through some concepts that are less-than-easy. The temptation is to whip through it (guilty). Good thing I marked passages, dog-eared it to death, and put it on my "Key References" shelf, huh?
Highly, HIGHLY recommended. This would be an especially great gift for the catechists in your life, but don't limit yourself to that. New Catholics, teens, and many others will benefit from Paprocki's straightforward style, his humor, and his expert teaching.
Current Reads

When the Church Was Young: Voices of the Early Fathers, by Marcellino D'Ambrosio (Servant Books, 2014)
I have an uncorrected proof copy and let me just say this: ORDER IT NOW. I'm NOT such a history buff, which is why I haven't so much pursued reading about the Church Fathers. And I feel some guilt...but not enough to act. Until now.
Because I love D'Ambrosio's writing (he writes here at CatholicMom.com!) and I was curious. I thought I'd give it a few chapters...and I can't put it down. No, really.
This is an unabashed look at the good and the not-so-good about the first couple of centuries of Church life. Talk about eye-opening. And entertaining. I'm loving it and will finish it this week.

The Rising, by Robert Ovies (Ignatius Press, 2014)
This is the kind of book my family HATES to see me read. I was IMMEDIATELY hooked, and then I had to put it down (had a deadline on that other book above). I WILL be picking it back up and devouring it. Maybe I won't even be sleeping...it's that good so far.
What have YOU been reading lately?
*Are you on Goodreads? I'll see you there!
Curious about what my ratings mean? Here's an explanation of what the stars mean to me.
Be sure to check out our Book Notes archive.
Copyright 2014, Sarah Reinhard
About the Author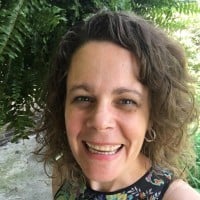 When she's not chasing kids, chugging coffee, or juggling work, Sarah Reinhard's usually trying to stay up read just one…more…chapter. She writes and works in the midst of rural farm life with little ones underfoot. She is part of the team for the award-winning Catholic Mom's Prayer Companion, as well as the author of a number of books. You can join her for a weekday take on Catholic life by subscribing to Three Shots and follow her writing at Snoring Scholar.