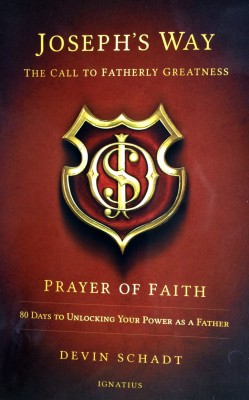 Fathers can't seem to catch a break, at least in popular culture. Dads are dopes if you believe what you see in sitcoms and television commercials. Fathers bumble and fumble their way through situations until their wives or wisecracking children come to the rescue. Wise, calm and rational dads have been few and far between since "Father Knows Best" went off the air in the 1960's. Let's not even talk about drama. Fathers, when they merit an appearance in dramatic TV and film often fare even worse.
In the real world, fatherhood has moved to the margins as well. It sometimes seems that we have a "fathers optional" approach to family life. How many leaders or public figures in today's world are known, at least in part, as good fathers? You could argue that the traits that make for a good father are poorly aligned with those needed for worldly success.
So, if we don't have solid father figures in our lives, who should we look up to? How about Saint Joseph?
Saint Joseph is only mentioned about a dozen times in the gospels, yet he is the subject of more than 300 pages of commentary Joseph's Way: The Call to Fatherly Greatness by Devin Schadt. And this is only the first of several volumes. The book is a guide to tapping into the strength, wisdom and holiness of Joseph and the patriarchs of the old testament, Abraham, Jacob, Moses and David. In this volume, the focus is on Abraham and Jacob.
Joseph's Way is an open letter to fathers. Devin Schadt breaks this letter into eighty daily meditations, reflections and devotionals on fatherhood. Over the course of those eighty days, the readers is lead to a greater appreciation of Joseph and fatherhood in general. Like Joseph, we are encouraged to study about and learn from both the strengths and failings of the old testament patriarchs.
The eighty entries are carefully sequenced. The first week is spent laying the foundation for lessons that follow. Part of this foundation is spent confronting what Schadt calls "The Glorious Deficiency of Fatherhood". Just as I railed about the current day status of fatherhood, The author points out that in a review of the lives of the saints, fathers are few and far between. This may lead one to conclude that fatherhood and sanctity don't exactly go hand in hand.
In fact, this was a contradiction that was confronted early on in the life of the Church as Saint Paul wrote to the Corinthians; " He who is married is concerned about the things of the world, how he may please his wife; he is divided." (Corinthians 7:10)
So what's a dad to do? Learn to embrace fatherhood. Learn to accept its burdens and appreciate its many rewards.
Day by day, Joseph's Way chips away at the contradictions, challenges and blessings of fatherhood. The traits of silence, obedience, sacrifice and humility are examined through the lives of the patriarchs and ultimately Joseph himself.
Who should read this book? Fathers obviously. More specifically, committed Catholic fathers with an appreciation of scripture.
This is not a feel good, self help manual. Joseph's Way challenges readers to confront the serious and sometimes difficult challenges that God has laid out for fathers. There is help to be found here, but it comes through careful reading, contemplation and prayer.
As a father of adult children and grandfather, I assumed that I was beyond the target age demographic for this book. I expected to simply peruse Joseph's Way, gather some impressions and share my thoughts with CatholicMom readers. Two weeks into the book, I found myself much more focused on my role as a father (and grandfather). It has truly heightened my awareness of fatherhood as a spiritual vocation.
I have also developed a greater appreciation of Saint Joseph. I now find myself devoting a few minutes each day for prayer to St. Joseph as I navigate the many challenges that family life brings.
I am sure that you (or the Catholic fathers in your life) will find Joseph's Way, A Call to Fatherly Greatness helpful as well.
Let's talk: As Father's Day approaches, can you share ideas for bringing a Catholic sensibility to this secular celebration of fatherhood?
Order Joseph's Way, A Call to Fatherly Greatness and support CatholicMom.com with your purchase
Copyright 2014 Kirk Whitney
About the Author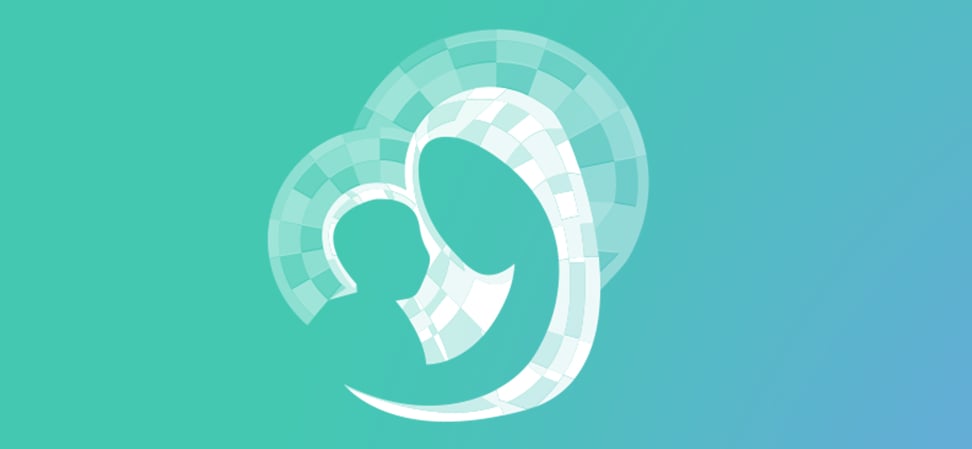 We welcome guest contributors who graciously volunteer their writing for our readers. Please support our guest writers by visiting their sites, purchasing their work, and leaving comments to thank them for sharing their gifts here on CatholicMom.com. To inquire about serving as a guest contributor, contact editor@CatholicMom.com.