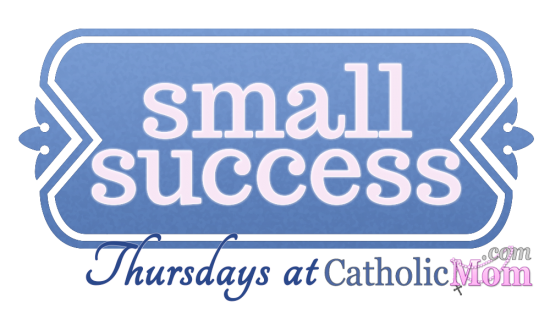 This past week, my husband took four of our children camping. Being a self-sacrificing wife, I volunteered to stay behind in the air conditioning with the three youngest and two teens who have driver's education classes all week. Yep. I'm a giver.
With half the family missing, the dynamics of our home altered decidedly. The whole house became quiet. We walked about in the morning keenly aware of the odd emptiness. Our meal plan became leaner and more individualized. Everyday acting without all of them held a strangeness.
With her older sisters and brothers out of the picture, the 7-year-old took charge of her two younger siblings. She hosted a tea party, read books to them, and organized a one room sleepover so no one would feel lonely. She also came to me in the early morning and admitted that she missed her roommate and best friend older sister. The new independence, leadership, and recognition of her love for her sibling came because of absence.
God works that way, taking away some of what we take for granted sometimes, not as punishment, but to reveal to us deeper truths, ones which we then integrate into the rest of our lives. We cannot discover our own strength absent resistance. The kids camping are discovering they like living in the world as versus the virtual one of Civilizations V, 3DS, WiiU, and Kindle.
The deeper truth of being in perfect joy on an island without electricity or anyone else, they will hold as a permanent memory.
Because I now had a "small family," I proposed taking the youngest three to the pool while my teens endured driver's education. I envisioned sitting by the poolside,and I even packed snacks (something I've stopped doing as it cleans out the refrigerator). However, I learned the odd math of being in a large family, three at the pool is harder than ten, because these three now were completely independent kiddos, each with distinct plans of what to do.
The community recreation center we joined has a kiddie pool, recently revamped with a large island in the middle sporting fountains, a dumping bucket, stairs, a twisty tube slide, a straight tube slide and two open curvy slides side by side. Each has a fountain "waterfall" a child must go through to get to the slide. I thought my son would be in trouble with the jet sprays of water. The 7-year-old gave me a squeeze after she'd been lathered up with sun screen and offered to hold hands with her sister, but her sister wanted the safest highest perch she could command, me. So she took Paul's hand, and together they began testing out the island of water.
They separated at the top and I grew anxious but my 3-year-old took major convincing even to put her pinky toe in the water. She did however discover the joy of a frozen uncrustable pb&j, and sitting in her mom's lap, kicking at the water, was acceptable to her. Unable to helicopter Paul, I flagged the lifeguard to let her know my son had Down Syndrome and understood language but remained mostly unable to speak. She thanked me for the information but pointed out, "He seems to be handling himself just fine." He'd gone down the biggest water tube, splashed at the bottom, stood up, wiped his face, and pumped his fists in the air. "YEAH!" he said, nodded his head, and hurried back to the stairs to begin again.
It was again one of those moments, God saying, "Let go. I got this." There's a permanent picture in my head of his triumph, a reminder that Down Syndrome in no way affects his ability to be all boy and all five. So we're going back to the pool tomorrow. I'm hoping to help his sister find more joy at the pool.
God will bring us all to grace, all to infinite joy, if only we let ourselves be led, if only we surrender control.
Small successes abound, if we get out of the way of God. Hope you had a week full of being surprised by joy, and small successes.
[inlinkz_linkup id=417606 mode=1]
Copyright 2014 Sherry Antonetti
About the Author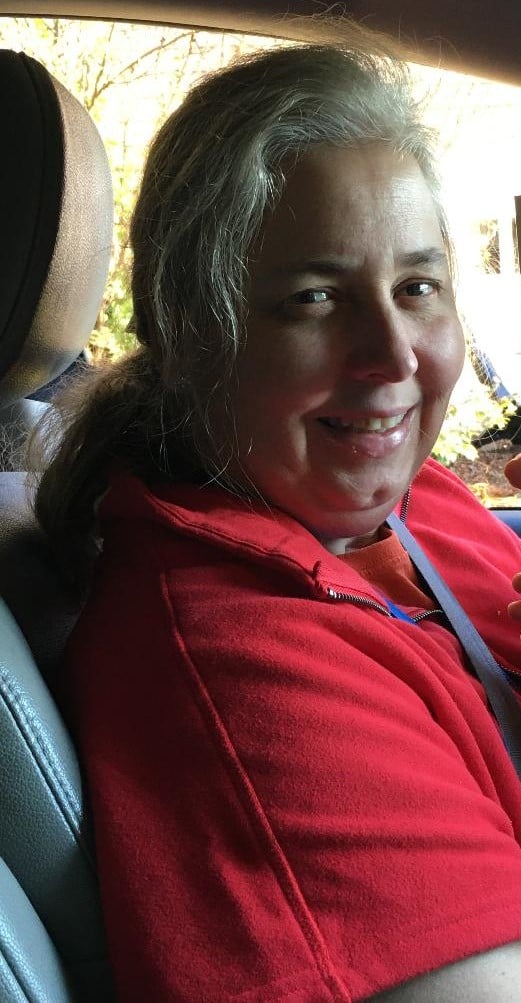 Sherry Antonetti is a Catholic published author, freelance writer and part-time teacher. She lives with her husband and 10 children just outside of Washington, DC, where she's busy editing her upcoming book, A Doctor a Day, to be published by Sophia Institute Press. You can find her other writings linked up at her blog, Chocolate For Your Brain! or on Amazon.