For where your treasure is, there will your heart be also. Luke 12:34
Sometimes summer's greatest gift is a few extra minutes to catch up on everything that got piled a foot deep during the busy spring! This summer brings those extra minutes none too soon! There are a hundred "little somethings" that need my attention.
One of the things that seriously needs my attention is proper grocery shopping. Rushing from spring ballgame to event I ran to the store for emergency goods and just enough to get us through the week.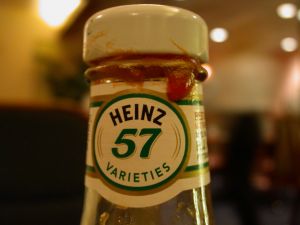 The need for a thoroughly organized trip came to light when we ran out of ketchup two weeks ago. We can have the same bottle in the fridg for a month or two so I didn't think too much about it. I just made a mental note to make sure hamburgers didn't appear on the menu until I'd made it to the store.
Unfortunately I didn't really realize how often I needed just a little bit here and there until it was gone. One of the kids asked for meatloaf last week and I need ketchup for that.
We were out of milk so scrambled eggs became the breakfast of choice and one of the kids likes just a little ketchup…oops! Then there was the night one of the kids grabbed a burger and fries on the run and brought them home. The girl at the drive thru forgot to throw in a packet of ketchup so what would have been no big deal turned out to be a big "OH MY" when again one of us stared into a ketchup-less fridge.
After a while it just became funny. If it weren't for the groans I'd skip buying it for another week just to see how many times someone reaches for it!
Sunday breakfast is a big deal at our house. We come home from Mass and jump into one of my favorite times of the week. I love this time because everyone is usually home and I love having everyone's feet parked under my kitchen table even if it's just for 20 minutes!
This past Sunday morning when someone asked for ketchup for the hash browns I just busted out laughing and promised to go to the store early this week.
As we continued with breakfast I realized ketchup and prayer have some similarities. Sometimes we view them as just a tiny little extra to enhance what's on our plate. Sometimes the comfort and peace that comes from a consistent prayer life are taken for granted like the ketchup; until we've got something on our plate that really requires it. We can even manage to seemingly get along just fine without it for a while until…wham…we need it and get frustrated when we can't reach out and grab it.
And honestly, if we fall out of the habit of consistent prayer we may not even realize it right away. Of all the things on my shopping list ketchup is one of the less expensive items so I didn't go without because I couldn't afford it or it was in short supply, I just forgot! Kinda like prayer don't you think…it doesn't cost anything to pray, it doesn't require anything more than stillness and time…but sometimes we forget until we get in a tough spot.
As I get organized for my summer and my fist proper grocery shop in a while I'll first make sure I take some time to re-organize my prayer time. I really don't want to run out of ketchup again so it's a priority item on the shopping list but I REALLY don't want to run out of great conversation opportunities with my Heavenly Father so I'll make sure that takes the highest priority…way above ketchup!
A Seed To Plant: Take a look at your summer priorities and make sure you give quiet peaceful prayer minutes the top spot!
Blessings on your day!
PS…the day after I wrote this post, I went to the grocery store and Ketchup was on sale for $1…it was a personal giggle from God!
Copyright 2014, Sheri Wohlfert
About the Author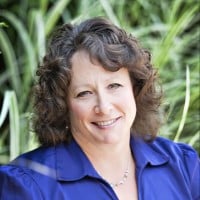 Sheri is a Catholic wife, mom, speaker and teacher. She uses her great sense of humor and her deep faith to help others discover the joy of being a child of God. Her roots are in Kansas but her home is in Michigan. The mission of her ministry is to encourage others to look at the simple ways we can all find God doing amazing things smack dab in the middle of the laundry, ball games, farm chores and the hundred other things we manage to cram into a day. Sheri also writes at JoyfulWords.org.