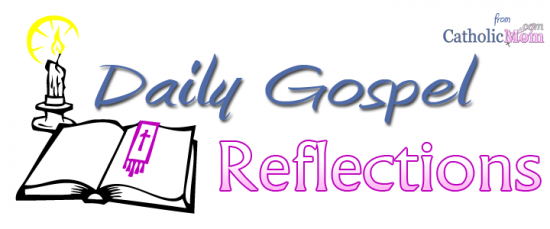 Today's Gospel: Matthew 10:7-15
As this reflection is posted, God willing, the author will be on his way to Franciscan University. This will be for my tenth annual participation in the priest, deacon, seminarian retreat and conference. It has been my annual 'booster shot' -- a mega-dose of Vitamin J for JOY (or re-Juvenation).
One of the gifts of this decade of summer renewal has been to meet and listen to the long-time president of Franciscan: Fr. Mike Scanlan. He's now retired - but he was the powerhouse behind the reformation of Franciscan into a truly great Catholic University.
The story behind this is told in Fr. Scanlan's book LET THE FIRE FALL. In it, the reader is led to see how the power of the Holy Spirit transformed Father Mike which led to the transformation of Franciscan. And in it, the book demonstrates how the reader can be transformed.
So what does this have to do with the Gospel for today which talks about curing the sick, raising the dead, driving out demons and such? Without giving away any spoilers, let's just say that the reader will see the power of Christ at work in the early days of Fr. Scanlan's transformation. And in the much later years, when I have been at Franciscan, I've seen the power of the Holy Spirit changing lives, bringing about new life and more. These healings have happened where there is openness to the Spirit, and the willingness to change.
Now in part two of today's Gospel, the instructions tell the Apostles that if they aren't welcome (or can't change people/things where they are) - they are to shake the dust from there and move on.
On this point I would say - if you are in an association of friends or co-workers or a bridge club and you have given witness to encourage others towards the Catholic Faith, and you find that you cannot - simply cannot bring Christ and His Church to them, then pray and move on. Don't keep hitting your head against a brick wall. Patience is one thing. Continuously wasting your Spirit on those who won't accept it is something entirely different.
Ponder:
Am I open to change in my life? Am I continuously spending time trying to convert or change someone or some circumstance without results? Do I need to turn to the Holy Spirit for guidance and direction? Or is it time to 'shake the dust' from my shoes?
Pray:
Come Holy Spirit. First set me on fire. Then guide me to be the flame of your love for others, and give me the wisdom to know when it is time to 'move on.' Amen.
Copyright 2014 Deacon Tom Fox
About the Author

Deacon Tom Fox and his wife Dee are co-hosts of the CATHOLIC VITAMINS Podcast for over 6 1/2 years. Tom has also been a member of the Catholic Mom columnists team for eight years, and was a regular contributor to the Catholic Moments Podcast for three years. Most recently, Deacon Tom has been leading a project to bring Catholic radio to the north central Arizona community where he and Dee reside. Blessings!