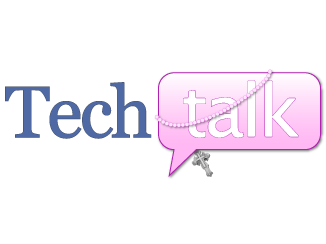 In my never-ending quest for Catholic Techies, I recently realized that no laptop should be left unturned. So who better to attack harass interview that Thomas Deliduka?
You may not know him, but I've known him for years. Well, maybe it's more accurate to say I've known of him. We "met" through a Yahoo group (remember the days of Yahoo groups?) here in our Diocese, and he gave me my invitation to Gmail back in the days when it was still a beta idea.
Turns out he's the real thing. Consider his answer when I asked him to tell me a bit about himself:
As it turns out, that's not even the interview. :) Let's find out more, shall we?
Tell us about yourself in five words or less.
I like to learn.
Of your pursuits, what's your favorite?
I love working with Marie Bellet. She is a wonderful Catholic singer and it brings me joy to help her and her husband Bill. I wish I could do more for them but as a father of eight, it is hard to carve out all the time I need. They keep wanting to pay me for the help I do for them but I just conveniently forget to bill them. I am excited for her re-design that their son Luke is working on.
When you think of the New Evangelization from your approach as a "Catholic Techie," what excites you? What makes you want to continue?
Well, I feel the new Evangelization is sort of directed towards someone like me. I haven't had a complete "Crisis of Faith" but I certainly of late have had my share of struggles. For about five years I went through a period where I felt my prayers were never being answered; as if God had simply abandoned me. It seemed if I prayed for something or someone important, the opposite of my petition would come about so I stopped praying and actively worked against praying for people because I felt if I did it would ruin their lives. I never stopped loving the Church and the Eucharist as it's heart I just felt alone.

Pope Emeritus Benedict's New Evangelization is focused on 're-proposing' the Gospel to those who have experienced a crisis of faith. And while I hadn't lost my faith altogether. I certainly needed a reminder that the Lord hadn't abandoned me, that I was still His beloved.

Things that helped me come back to a life of prayer and hope is the technology utilized by Catholics. I love Catholic Blogs, I listen to podcasts like Catholic in a Small Town (with Mac and Katherine) and the Catholics Next Door (with Greg and Jennifer) as well as listening to the daily readings from the USCCB on my way to work. I follow good Catholics on Google Plus and Facebook. Oh, and videos by Fr. Robert Barron are simply great. These are the things that have brought me back to where I should be.

Now I find a renewed vigor for my prayer life, the Church and my family. And through that I am inspired to try to live in a way that shows the Gospel to others. When I was just out of College and working in Washington, DC. I never mentioned my faith to others, I wasn't outgoing, I answered questions when asked but was never blatant about anything. But somehow everyone knew, I was a Catholic and a faithful one at that. Even complete strangers that I would work with at conferences would make comments about me being Catholic and I never even spoke to them even a little bit about myself. This is the kind of person I strive to be today. I don't always succeed, but I am doing much better than before.

I'm inspired to want to write the book about being a father of 7 boys (and one girl) and I want to eventually use my vlog to spread my faith.

I'm not sure if I answered your question but this is what I was inspired to write!
What's the most rewarding aspect of your work?
Accomplishment. I love working on a project and seeing it through to completion. When I am given a project and a deadline I meet it and "I love it when a plan comes together." to quote the great Hannibal from the "A" team.
In your spare time, what are we likely to find you doing? Do you have a gadget in hand or do you go native and screenless?
I would love to say I go screenless, because that is what I SHOULD be doing. And I am making a conscious effort to do so. However, all too often I have my MacBook Pro out on my lap watching videos or playing Minecraft or Star Trek online with my sons. We built a Minecraft server together and have a great time working together on building that up.
Want more Catholic Techie interviews? Here you go.
Read more of our Tech Talk columns.
Copyright 2014 Sarah Reinhard
About the Author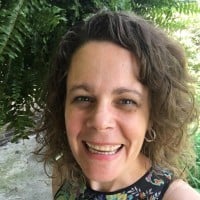 When she's not chasing kids, chugging coffee, or juggling work, Sarah Reinhard's usually trying to stay up read just one…more…chapter. She writes and works in the midst of rural farm life with little ones underfoot. She is part of the team for the award-winning Catholic Mom's Prayer Companion, as well as the author of a number of books. You can join her for a weekday take on Catholic life by subscribing to Three Shots and follow her writing at Snoring Scholar.