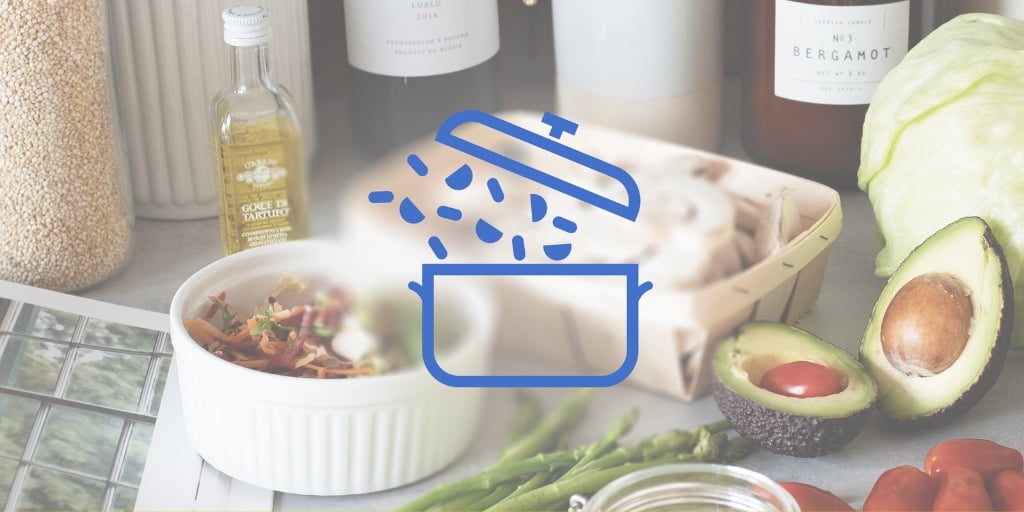 This recipe requires a two-step cooking method to give the fish a crisp coating with a moist interior.
Pan-Seared Cod with Mandarin Orange Sauce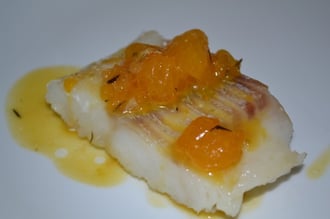 Makes 4 servings
4 thick cod fillets, about 6 ounces each
extra-virgin olive oil
kosher salt
1 cup orange juice
1/4 cup mandarin orange sections (or chopped orange sections)
zest and juice of one lime
2 TBL sugar
2 TBL red wine vinegar
1/4 tsp dried thyme
Preheat oven to 250°. Remove fish from refrigerator and allow it to warm to room temperature for about 10 minutes. Pat fish dry with paper towels. Sprinkle both sides with kosher salt.
Line a baking sheet with aluminum foil and place a cooking rack on top of it.
Coat a large sauté pan with olive oil and heat over high heat until very hot (but not smoking). Add fish to the pan and do not move them around. After 3 minutes, shake the pan gently to loosen the fish. If the fish does not release, gently scrape it from the bottom of the pan using a thin spatula. Cook 1 minute on the other side, then remove to cooking rack on the baking sheet. Transfer to the oven and cook 10 to 12 minutes.
While fish is baking, wipe oil from the pan using paper towels. Add remaining ingredients to pan and bring to a boil. Reduce to a simmer until the liquid reduces by half and begins to thicken.
Place the fish on dinner plates and spoon the sauce over the top of each piece. Serve immediately.
Copyright 2014 Barb Szyszkiewicz
About the Author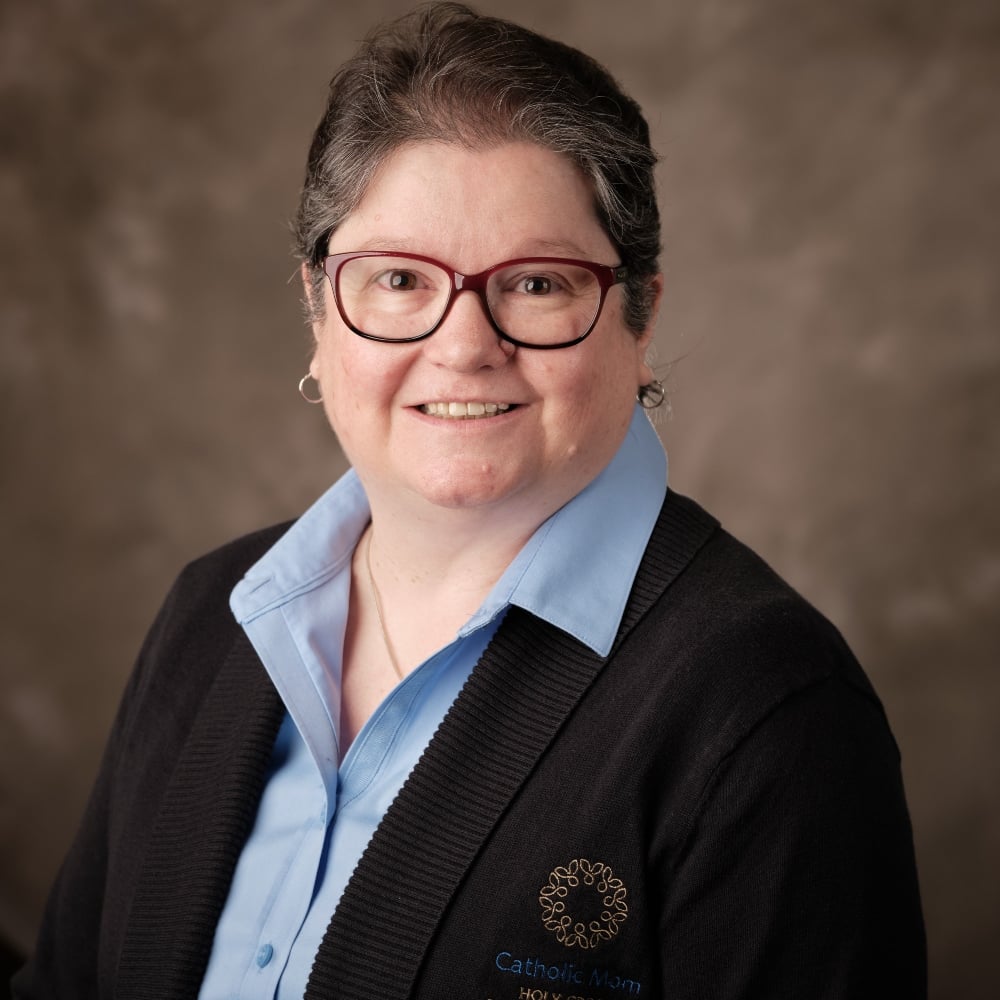 Barb Szyszkiewicz is a wife, mom of 3 young adults, and a Secular Franciscan. She is editor at CatholicMom.com. Barb enjoys writing, cooking, and reading, and is a music minister at her parish and an avid Notre Dame football and basketball fan. Find her blog at FranciscanMom and her family's favorite recipes with nutrition information for diabetics at Cook and Count. Her booklet, The Handy Little Guide to Prayer, is available now from Our Sunday Visitor.