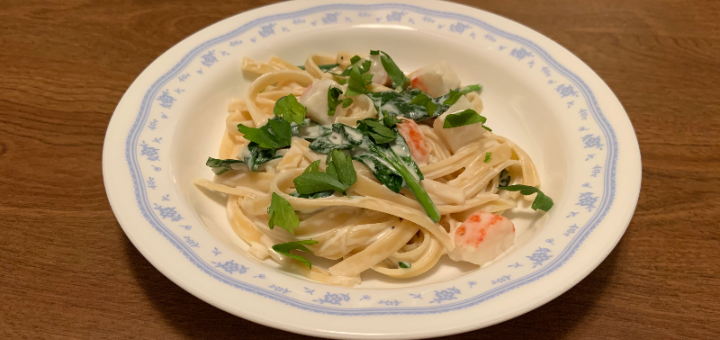 Church cookbooks are always fun to page through when you're searching for dinner inspiration. I found the base for this recipe in a 2003 cookbook from St. Francis Chapel & City Ministry, a Franciscan outreach in Providence, RI, which has since closed. The original recipe seemed very bland, so I added some extra touches -- and the spinach. Gather up all your ingredients ahead of time; the sauce cooks in just the time it takes to prepare the pasta. Try this one for an at-home date night!
Seafood Fettuccine with Spinach
Makes 4 servings
1 TBL butter
4 tsp flour
2 cloves fresh garlic, minced
1/4 tsp crushed red pepper (optional)
1 1/2 cup half-and-half
1/4 cup Parmesan cheese, grated
1/2 tsp freshly ground black pepper (or to taste)
1 (6-oz) package imitation crab or lobster
2 cups fresh spinach
10 oz fettuccine (weigh before cooking - about 2/3 of the box)
1 TBL fresh parsley, chopped, for garnish
Begin boiling water for pasta before you start the sauce. Melt butter in skillet and sauté garlic for a couple of minutes until it becomes aromatic. If you're using crushed red pepper, add it along with the garlic. Stir in flour. Slowly add half-and-half and cook over low heat, stirring often with a whisk, until the mixture thickens and becomes smooth. Do not let the sauce come to a boil. Add Parmesan and black pepper and whisk until smooth. When pasta is about halfway done, add the crab and spinach to the pan with the sauce and stir occasionally until heated through. Drain finished pasta and toss with the sauce. Sprinkle with parsley.
---
Copyright 2020 Barb Szyszkiewicz, OFS
About the Author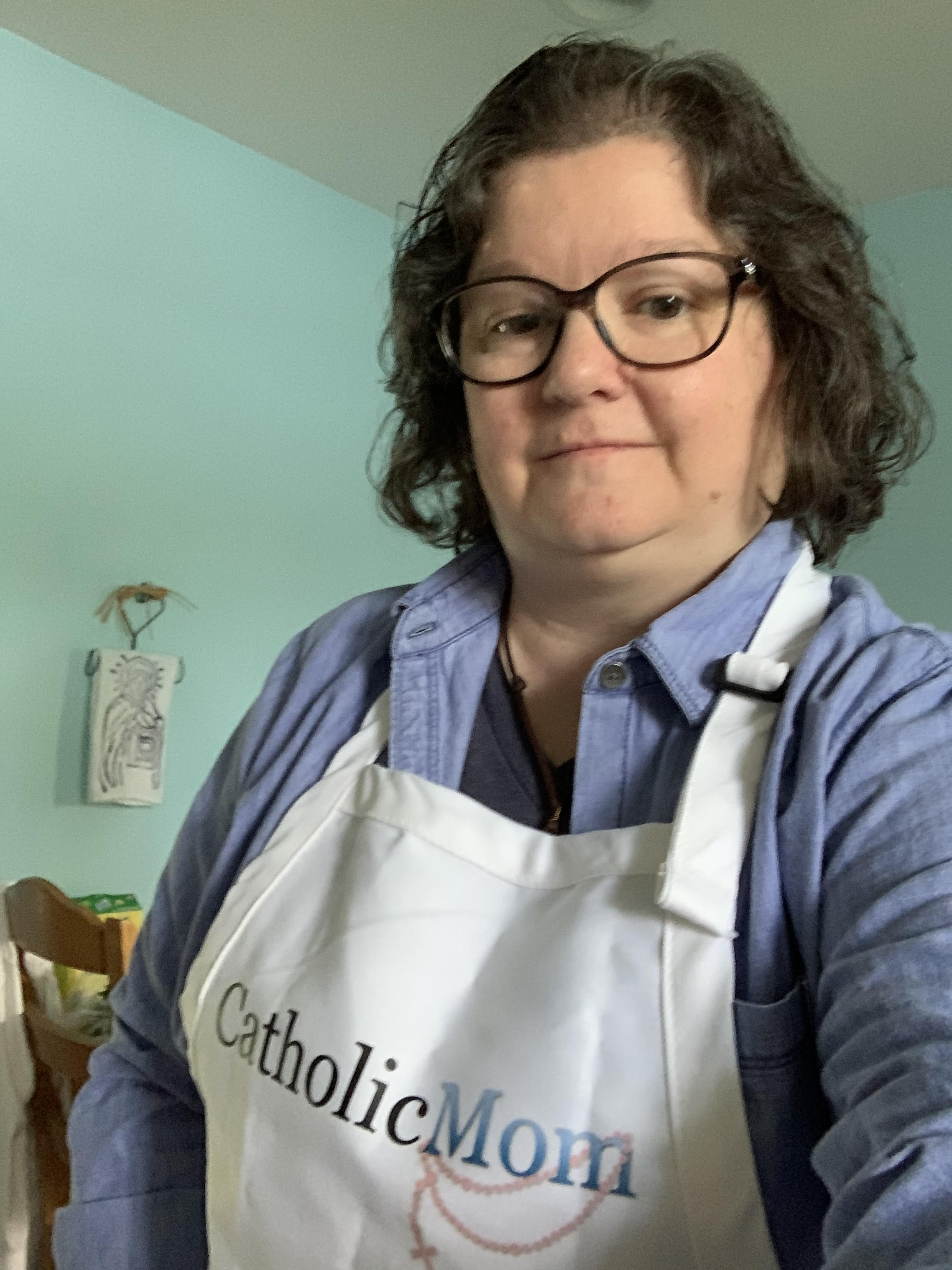 Barb Szyszkiewicz is a wife, mom of 3 young adults, and a Secular Franciscan. She is editor at CatholicMom.com. Barb enjoys writing, cooking, and reading, and is a music minister at her parish and an avid Notre Dame football and basketball fan. Find her blog at FranciscanMom and her family's favorite recipes with nutrition information for diabetics at Cook and Count. Her booklet, The Handy Little Guide to Prayer, is coming in May 2021 from Our Sunday Visitor.