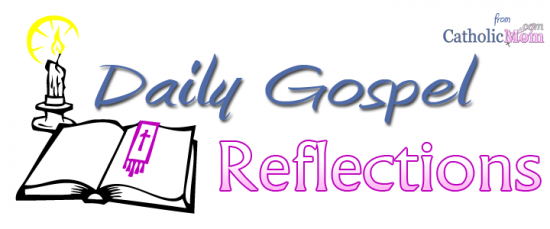 Today's Gospel: Luke 5:1-1
Editor's note: This reflection was written about John 9:1-17 by mistake. We didn't catch it in time, so we're leaving it.
There is so much I could discuss in this gospel passage such as illness is not the result of sin, God wants to heal us and the fact that Jesus is the light of the world. However what immediately pops into my mind are insights given at a small daily mass by a Jesuit university Chaplin almost 40 years ago ( yup, 40 years; that is not a typo).
Jesus could have healed this man in an instant but instead, he spits into the dirt and slaps the mud on the blind man's eyes! Then he sends the blind man to wash in the pool of Siloam" (which means Sent) without even mentioning that he will be healed. It is fascinating that the blind man is not disgusted but rather sees the act as an anointing, just as Jesus intended it. Now Jesus does not say " I anoint you " but the narrator and this man understand that it was a holy act, filled with grace and power. Seems to me that mud was one of the first sacramentals.
Jesus knew exactly how to reach this man, how to trigger his faith. The blind man needed a physical action because he was accustomed to functioning by using his sense of touch; he never had used his sense of sight. Of course he needed to wash the mud off somewhere but it was an act of obedience to simply obey Jesus's curt demand without question, especially given the fact that Jesus does not promise him a healing as a result of obedience.
Ponder:
What has God done in your life to call forth faith, from within you? How has Jesus healed your emotions, body and mind?
Pray:
Lord, bless us with the gift of blind faith and trust in you.
Copyright 2014 Melanie Jean Juneau
About the Author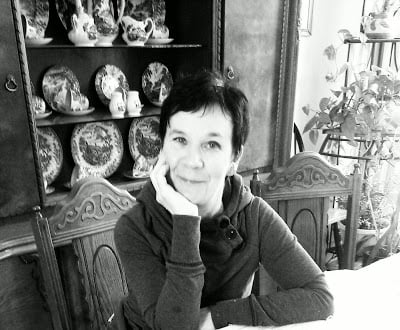 Melanie Jean Juneau is a mother of nine children who blogs at joy of nine9. Her writing is humorous and heart-warming; thoughtful and thought-provoking. Part of her call and her witness is to write the truth about children, family, marriage and the sacredness of life. Melanie is the administrator of ACWB, the Editor in Chief at CatholicLane, CatholicStand, Catholic365 , CAPC & author of Echoes of the Divine.