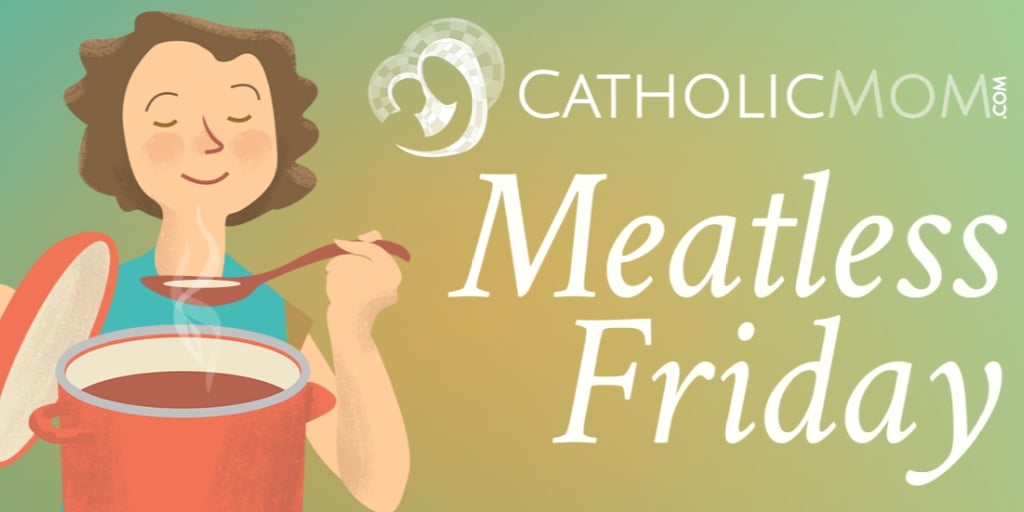 Today is going to be one of those days when there's not even time for takeout. I'll be substitute-teaching all day; fourth grade is a great age, but teaching does take energy. And my middle-schooler has soccer practice at 6, which is our usual dinner hour, so we're going to need to eat around 5 PM. That doesn't leave me much time to get a good dinner on the table.
I'm here to tell you that there's absolutely no shame in serving a cheese pizza and a bagged salad on days like this. There's also no need to call for pizza delivery if you have the chance to plan ahead a little. Choose your favorite base, sauce and meatless toppings and you've got a super and inexpensive Friday-night meal!
The Base
Start your pizza with your favorite base. Some super-quick solutions: French bread or sandwich rolls sliced lengthwise and lightly toasted, English muffins, and flatbread all make great pizza bases.
If you prefer a traditional pizza crust, make your own dough and par-bake it in the oven. Then keep these "pizza blanks" in the freezer until you're ready to use them. Here's how:
Make-Ahead Pizza Crust
1 cup water
3 cups all purpose flour
1 tsp salt
2 tbl olive oil
1 tbl sugar
2 tsp active dry yeast
Add all ingredients to breadmaker in order listed by your manufacturer. Set breadmaker on dough setting. When complete, form two crusts on pizza pans, cover and let rise again. Preheat oven to 450°F and bake 5 to 10 minutes until light brown. Cool. Wrap tightly in foil and freeze.
The Sauce
You can use sauce from a can or a jar, or you can make your own. Again, this takes a little time, but you can make a nice batch of sauce when you have time, then freeze it in meal-size portions. This is my favorite sauce recipe: the longer you cook it, the thicker and more delicious it gets.
Pizza Sauce
2 tbl extra-virgin olive oil
2 tbl butter
4 garlic cloves, shredded on a microplane
1 tbl dried oregano
1 1/2 tsp dried basil
1 tsp crushed red pepper
1 can (28 ounces) tomato puree
1 small onion, peeled (leave the onion whole)
1 tbl sugar
1 tsp kosher salt

In a heavy saucepan (6-cup or larger), heat the olive oil and butter over medium heat until butter melts. Add garlic, oregano, basil and red pepper and cook 2 minutes until fragrant. Add remaining ingredients. Simmer uncovered, stirring frequently, for at least an hour until the sauce cooks down. Longer is better! When the sauce is finished cooking, remove onion and divide sauce into containers for freezing.
The Toppings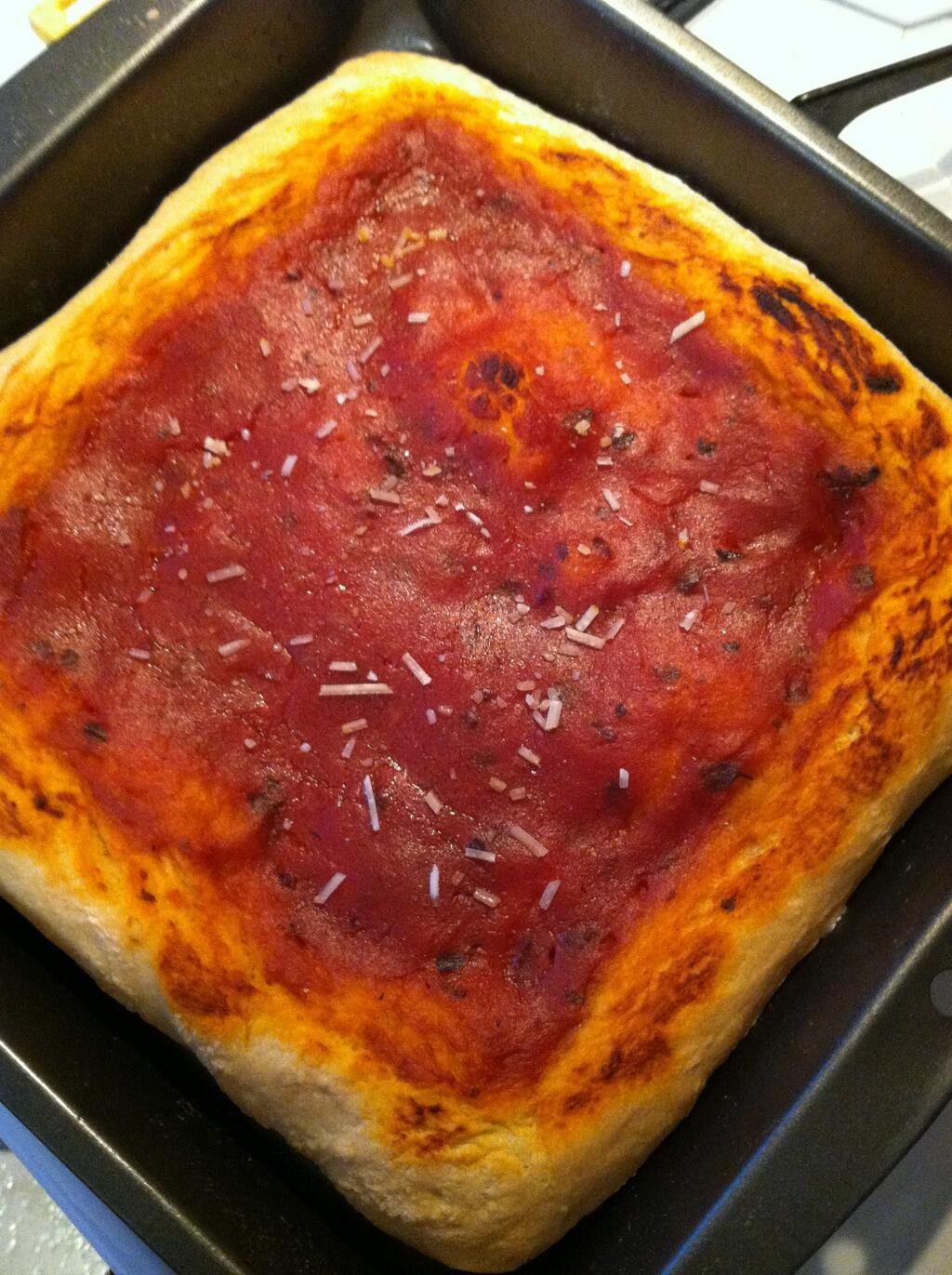 There are plenty of ways to top a pizza that don't include meat. Why not try:
Tomato pie, shown above (a dusting of Parmesan cheese on a just-baked thick-crust pizza)
Fresh tomatoes, basil and mozzarella
Green peppers and onions
Broccoli and mushrooms (try this without the tomato sauce!)
Spinach and tomatoes with ricotta cheese
Roasted red peppers
Eggplant, tomato and garlic
Pineapple
Black olives
Anchovies
Artichokes and sun-dried tomatoes
Clams and shrimp with chopped tomatoes
Pesto (instead of tomato sauce) with olives and mozzarella
Broccoli rabe and garlic
You won't even miss the pepperoni!
Soccer season stretches until Thanksgiving, so I predict that there'll be a whole lot of Friday-night pizza going on in my house for the next few months.
Let's brainstorm: what are your favorite meatless pizza toppings?
Copyright 2014 Barb Szyszkiewicz
About the Author