Welcome to the Momnipotent Book Club! We're reading Danielle Bean's new book, Momnipotent: The Not-So-Perfect Woman's Guide to Catholic Motherhood.
Welcome to the CatholicMom Momnipotent book study! I really hope that you can find yourself a copy of Danielle Bean's Momnipotent, as it's such a balm to the weary mom's soul. But even if you can't read along with us, please don't let that stop you from joining in on our weekly discussions. As every momnipotent mom knows, we're better together!
First, a definition: what does it mean to be momnipotent? Danielle defines momnipotence as "a special charism that all moms have. Momnipotence is the special array of gifts given by God—lived out in particular through the vocation of motherhood—that blesses our families and the world." We should take note this is not to be confused with omnipotence, as we all know painfully well that none of us is all-powerful. Danielle adds, however, "In the wisdom…of God, we do possess a power that is unparalleled in society and, in particular, our families—the ability to love in unique and necessary ways."
And so God sent me this book deep in the heart of summer when the novelty of schedule-less days had worn off and our friends were busy with their own summer activities. The children and I had been cooped up alone in our air-conditioned basement for far too long, and I was sorely in need of being reminded of my own momnipotence. Though I'm usually a slow reader, I gobbled up this book in a day as the children played, fought, and cried at my knees. The stress of summer faded for a while as I read, and I felt like God had sent Danielle to my house to put her arm around me, make me a cup of coffee, and tell me that everything was going to be okay.
In the introduction I meet Danielle, writer, editor, wife, and mom of eight, a mom who has definitely been there: in the messes and spills, the feelings of being on cloud nine to the frustration and boredom of caring for others. I really admired her courage in sharing some of the black thoughts that we probably all have, thoughts like,"I am not happy. I hate this life. I want to give up." I immediately opened up to her and trusted her as someone who understood the particularly trying aspects of motherhood and in turn was open to her message in Momnipotent, one of hope to the worn-out, a message of encouragement that is not her own but God's: that motherhood is important, that the hidden life of self-sacrifice and love is truly life-and-world-changing, and as noted by John Paul II in Mulieris Dignitatem, that society owes a special debt of gratitude to women for their sacrifices in bringing up the next generation. I could tell that she'd found joy and peace in her vocation and I sped through the book, wanting to join her there.
In chapter one, "What Women Can Be," Danielle writes that the first step in becoming momnipotent, truly happy in our gift of self, is to recognize the bold fact that: God made every woman to be a mother.
This both rung true to me and felt totally un-p.c. Could Danielle actually say that? I nodded, though, as she cites John Paul II's Mulieris Dignitatem, "A woman is strong because of her awareness of this entrusting, strong because of the fact that God 'entrusts the human being to her,' always and in every way." Danielle notes that all women, whether they be biological mothers or not, are called to a broader sense of motherhood, of caring for and nurturing the neediest amongst us.
I think about this: do we ever as a society herald women for their ability to take care of others? I'm not sure. On one hand, there are plenty of commercials showing Mom holding up the family and coming to the rescue. But how to explain my inner recoil at Danielle's assertion that all women are called to be mothers?
Have we been conditioned to think that motherhood is a fine option for women if they choose to pursue it? Perhaps we feel that motherhood is okay as long as it's balanced with other interests, so long as the gift of self isn't too much or too demanding. Maybe we feel like we can choose to care for others or not and be equally fulfilled. John Paul II's sentiments that "the mystery of femininity is manifested and revealed completely by means of motherhood" certainly seems like it would be rejected in the public sphere. Our culture seems to have resolutely separated femininity and motherhood.
To Ponder, Reflect, and Discuss:
How have I absorbed society's view of motherhood as being something oppressive, and how has it affected how I care for my family?
What can I do to help the women in my life understand their own momnipotence? How can I acknowledge and encourage them in their care for others?
Feel free to comment on your own thoughts from this week's reading, your impressions and reflections, and/or your answers to these questions.
Next week, we'll cover Chapter 2: Beautiful Me, Beautiful You. For the complete reading schedule and information about our Book Club, visit the Momnipotent Book Club page.
Copyright 2014 Meg Matenaer
About the Author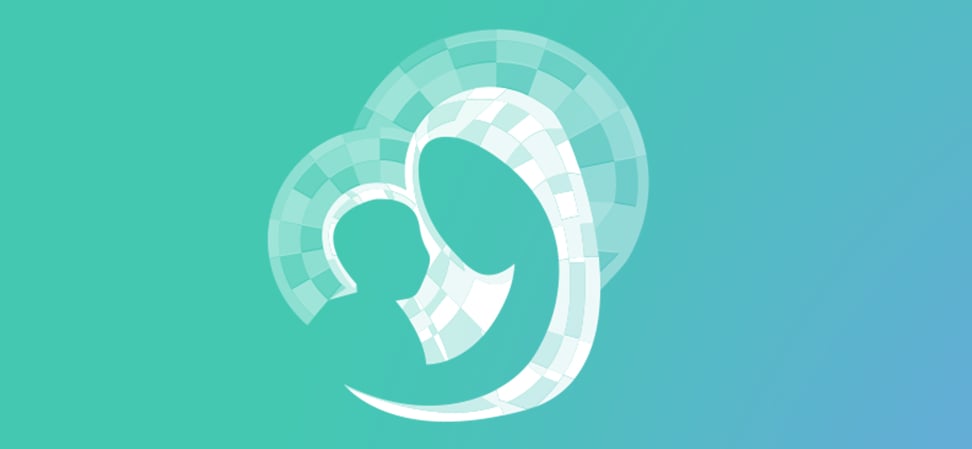 We welcome guest contributors who graciously volunteer their writing for our readers. Please support our guest writers by visiting their sites, purchasing their work, and leaving comments to thank them for sharing their gifts here on CatholicMom.com. To inquire about serving as a guest contributor, contact editor@CatholicMom.com.