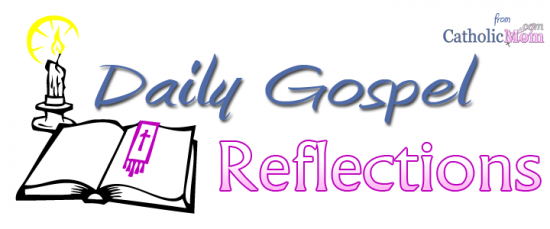 Today's Gospel: Luke 6:43-49
If you were on trial as a Catholic, would there be enough evidence to convict you?
What a fantastic question. I am certainly not the first one to ask it, but maybe I am the first one to ask you. So, how would you answer?
As I read today's Gospel I wonder what type of fruit my life produces. What am I known by or for? What comes to people's minds when they hear my name? From my heart, do I serve God? Do I serve Him for others, or for my own gain, motives or pride? Maybe they know me as a Catholic speaker, author, radio host or catechist, but do they know how much I love God, the Sacraments and the Blessed Mother? Have I been open with my deep-seated devotions, convictions and beliefs?
Do I practice what I preach? Do I say "Lord, Lord" and obey, or am I merely trying to assure I've dotted my spiritual i's and crossed my righteous t's without listening and acting to what God wants from me?
How solid have I built my foundation? And on whom is that foundation constructed? If the water came rushing in, on what or whom would I be standing? If I was on trial for what could I be convicted? What evidence do I have to present in my case? Here is the one time I want to be found guilty!
Ponder:
If I were a tree, what fruit would others be able to gather from my limbs?
Pray:
Lord, may my tree always bear good fruit. For every tree is known by its own fruit, therefore, I pray you permit me the grace needed that my fruit will always reflect you in my life. You tell me, "a good person out of the store of goodness in his heart produces good...and from the fullness of the heart the mouth speaks." Let me always be full of you as to speak truth, and let that truth always be the good that you are and the good that you do in me. Amen.
Copyright 2014 Allison Gringas
About the Author