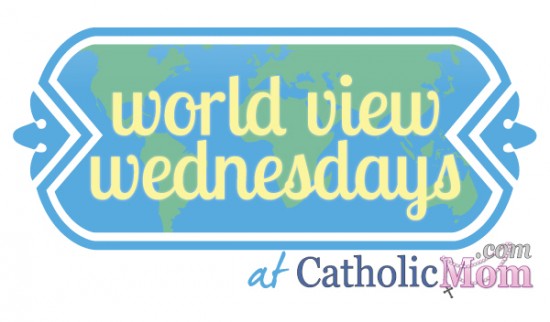 There exists in the folds of south-central Wisconsin farmland a gem of a Catholic school. St. Peter Catholic School in Ashton has been around since 1850 and is as vibrant as ever. A crucial part of its success--especially in the face of potential closure a few years ago--is owed to the beautiful Kathi Klaas, a faithful, prayerful woman who left her position as principal of a successful public school to head up St. Peter's. The school has truly flourished under her leadership, and it's such a joy sending my children off to a school where they are taught by incredibly capable, spirit-filled teachers in a class of kids from families who love their faith. I'm really not exaggerating--it's that remarkable.
Beyond her obvious skills in school administration, Kathi is also a mother of three and grandmother of five. One of her sons, Phil, is a truly exceptional young man--like her other kids seem to be, too (she's one of those moms!)--and is a seminarian for the diocese of Madison. Phil is in his first year of major seminary at Sacred Hearts Seminary in Detroit and is studying theology. Kathi graciously agreed to share her perspective of what it's like to be a mom of a seminarian, something that I might only get to live vicariously through her as one of my sons has already proposed to a little girl in his preschool class at St. Peter's after ascertaining that she did, in fact, love Jesus.
Has your perception of the Church changed at all since Phil started his studies?
I have been Catholic my whole life. My parents were wonderful first teachers and witnesses to their faith. However, that being said, there was much about my faith that I did not know and took for granted. Phil's decision to study for the priesthood has sparked my faith and increased my interest and desire to know more. The more I learn, the more I appreciate the wealth of our Faith, and the perfection of the Catholic Church's teachings in having the answers that help us live a joy filled life.
What's been your favorite and least favorite part about him being in the seminary?
Definitely, my favorite part about Phil's being in the seminary is witnessing the joy that he has found. There were times through high school and after high school where he was not happy. Making the initial decision to study the priesthood also brought struggle with it as he had to let go of some of his hopes for a family –wife and children. It was difficult for me to witness that struggle.
Once the decision was made though, and he began his studies, his demeanor changed. Now, he has a great inner joy, which wells up from within. That is beautiful to see.
My least favorite part—it is hard for me to identify that. As a mom, seeing Phil's happiness makes me feel happy and at peace for him. I guess my least favorite part, selfishly, is that I would love to have more time with him. Of course, he's my baby (he'll hate me for saying that) so it is hard to have him grow up and go off to live his own life, independent of us—even though as a parent that is what you prepare your children for. I'd love to have more time with him at Christmas and Easter. These are two of the busiest times in the Catholic Church and there is much to do in preparation for the liturgies. It just means that to have family time, our family will have to be more flexible in finding ways to spend time together.
What's been your impression of his education and fellow seminarians?
I am so impressed by the men who are studying and who have been ordained to the priesthood in the last few years! They are very faith-filled men who have a deep love for Christ. I have had the opportunity to meet many of them.
As for Phil's educational preparation, everything has been first-rate. He has loved his professors and has learned so much! I love it that our bishop is so careful about where he sends our seminarians, and that he selects universities where the truths of our faith will be taught in keeping with the dogma of the Church. That has to be challenging when there is an effort to dilute and distort the teachings of our Church.
Do you have any words of wisdom or advice for moms whose sons are discerning a call to the priesthood?
Nothing great is accomplished in the absence of prayer! Paul says, "Rejoice always, pray constantly, give thanks in all circumstances. . . "(1 Thess 5:16) I don't think I'm great at rejoicing always or in always giving thanks, but I do believe in the importance of prayer. The rosary is my favorite prayer as I constantly ask for Mary's guidance as a mother and wife.
I would say that Phil found a great deal of help and insight as he talked to other young priests. I don't believe I can fairly list the many priests who have been part of his discernment, but, God is faithful. He put the right priests in Phil's path at the right times. So, if a mother wishes to help her son, she can encourage him to speak with priests who love the liturgy, who love the Catholic faith, and who have a deep love and reverence for the Eucharist.
**
Thank you, Kathi! And please keep all of our seminarians in your prayers as they begin a new academic year!
Copyright 2014, Meg Matenaer
About the Author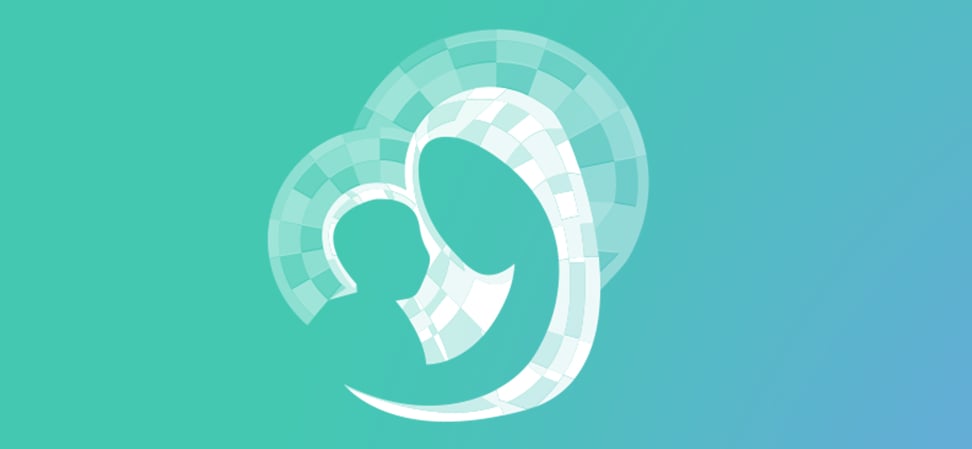 We welcome guest contributors who graciously volunteer their writing for our readers. Please support our guest writers by visiting their sites, purchasing their work, and leaving comments to thank them for sharing their gifts here on CatholicMom.com. To inquire about serving as a guest contributor, contact editor@CatholicMom.com.