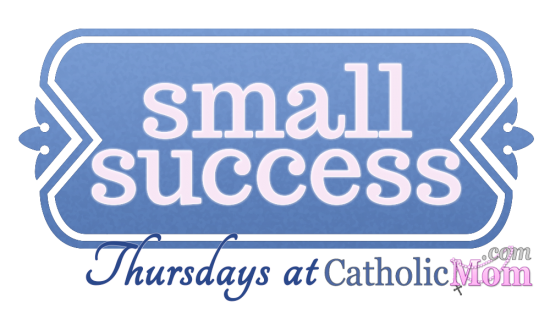 This week I was lectured by a professional over the phone. I happened to be in the same field but the person felt quite sure I should only listen. I disciplined myself to do so. I didn't agree with a lot said, but I did feel a sudden surge of sympathy for my teenagers who put up with my lecturing when they don't agree. How hard it is to listen all the time, none of us love that unless we love the person we are listening too, or the subject we're learning about. Yet I know I demand so often of my own children, that they listen listen listen while I talk talk talk. God is in the whispering, which I can't hear when I've got my own agenda to advance.
So when my daughter called home and said she was sick, I heard it. When my son looked dejected because he'd run poorly, and lost his iphone, I didn't lose it. When my three year old began to get screechy, I looked at the clock and realized, she needed to eat. These were moments which absent the grace of listening, would have been power struggles or moments of great frustration for them and me. I know it, because I know I've been that person over the phone in real life to my own children when allowed to give full reign to my mouth on a given topic.
Thankfully, God isn't interested only in silence from me. He knows I'd explode without words.
This school year, the kids would take the school bus. To ease their nervousness about a new school and new routine, I sang to them the first day, just stupid songs, anything I could remember from camp in sixth grade. Mercifully, no one driving by or taking a morning walk complained about the yowling and demanded I be put out of their misery for brutalizing such classics as the Wheels on the Bus, Bear Hunt, On Top of Spaghetti and There Was an Old Woman. What I didn't know, was I'd started a tradition. The next day, they wanted the same songs while we waited for the bus. Now each have favorites they request. And in that moment, they listen. It is like bedtime stories at night. They stop. They listen. What I have to remember, is all the rest of the time, is my time to stop and listen.
Every time I remember which time it is, and what I should be doing, it is a small success.
This week's small successes include:
1) continuing the runner's club with two of my girls.
2) cooking home cooked meals when it was really tempting to punt and order pizza.
3) having a screen free day Sunday with my family. It was a real Sunday, and though we did lots --painted the outside trim, folded clothes, made dinner, played games, cleaned the house a bit, it felt...stiller, less stressful, as if the whole day were a mass.
[inlinkz_linkup id=447580 mode=1]
Copyright 2014, Sherry Antonetti
About the Author

Sherry Antonetti is a mother of ten children, published author of The Book of Helen and a freelance writer of humor and family life columns. You can read additional pieces from her blog, http://sherryantonettiwrites.blogspot.com.