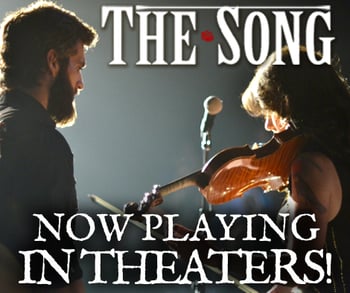 The Song is not a simple movie, but I believe it is a profound one, and an incredibly important one. As I sat watching a screener on a recent summer evening, I paused my version more than once to let portions of the dialogue sink in. Frankly, I also needed to get up and grab tissue.
Let's look for a moment at the setup:
Movie

Aspiring singer—‐songwriter Jed King is struggling to catch a break and escape the long shadow of his famous father when he reluctantly agrees to a gig at a local vineyard harvest festival. Jed meets the vineyard owner's daughter, Rose, and a romance quickly blooms. Soon after their wedding, Jed writes Rose "The Song," which becomes a breakout hit. Suddenly thrust into a life of stardom and a world of temptation, his life and marriage begin to fall apart.

About

THE SONG was filmed on location in Nashville and Kentucky – known for Americana music and family. Both figure heavily in the film. Music is more than a score in THE SONG, it is the backdrop from which the story unfolds. Viewers who love American music, indie singer-songwriters or dream of the allure of the road, will especially love THE SONG. Produced by a top-notch group of story tellers who believe in love, faith and family, THE SONG is opening nation-wide including resources to strengthen couples and families.
While this has been a big year for faith-based movies, I would contend that The Song bears little resemblance to the others I have seen this year. Perhaps the factors that set it apart for me are also the things that make it one of my favorite movies of the year. While this is a story of love and redemption, the story of the relationship between Jed King (Alan Powell from Anthem Lights) and Rose Jordan (Ali Faulkner of Twilight) is real and jagged and fraught with emotion. What begins as a pure and poetic love relationship falls prey to sin and temptation when fame and Shelby Bale (Caitlin Nicol-Thomas) arrives on the scene. But Jed's fall isn't only Shelby's fault. What happens along the way to that fall is a big part of the darkness and ultimate light in this film.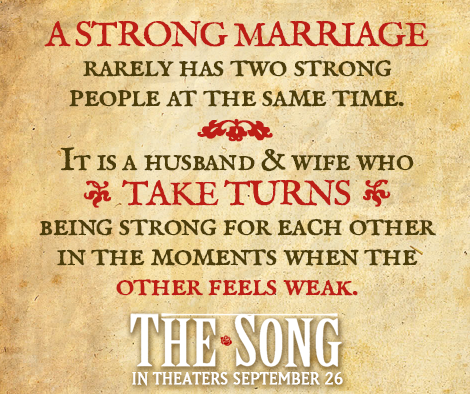 What keeps this from being a stereotypical "love found and lost and found again" story are a few compelling factors:
The inspiration the entire movie draws from scripture:
Solomon's Song of Songs is woven through the heart and soul of this story. You won't ever feel like you're being preached at, but by the end of the movie you'll be racing to pick up your Bible.
The music:
I live with musicians, so I have a very high standard for what I like and don't like. Music is at the heart of this story. It is what rockets Jed to fame, what becomes his mistress of sorts, what hypnotizes him and ultimately what saves him. And the music in this movie is incredible. You should just go ahead and plan now to get the soundtrack but you can actually download some of it free right now here.
The redemption:
We all have vices. Perhaps ours aren't as caustic as Jed's and Shelby's. Perhaps we haven't been hurt as badly as Rose.
Or perhaps ours are and we have.
The hurts and pains and brokenness in this story hit this viewer deeply. You too will be moved, at times likely beyond your comfort level. Some of these elements are what earn the film its PG13 rating. This is not a movie for children. But I do think that mature teens who watch this movie in the company of their parents followed by a good conversation will find profound lessons here. Because without giving any spoilers a way, what I loved most about this film is that it offers us such beautiful hope for true redemption in this life and in the next.
In my endorsement for the film, I shared:
The perfect song leave us humming it non-stop, wishing for one more verse and striving to better understand the deeper meanings at its heart, the truth that inspired its lyrics and melody. In so many ways, the new movie "The Song" is like a beautiful song we can't get out of our head or a fine wine we can't wait to share with a loved one. Tender, challenging and packed with amazing music, this film has the potential to change hearts and lives. See it, sing along, and know that you are forever and unconditionally loved.
The Song has been "stuck in my head" for weeks. I can't wait to see it again in the theater where I'll be able to experience the sound in stereo and the life lessons in high definition.
Learn more, purchase tickets, sample the soundtrack and find a theater near you at TheSongMovie.com.
Copyright 2014 Lisa M. Hendey
About the Author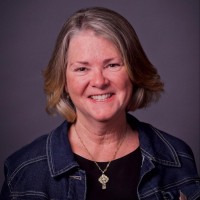 Lisa M. Hendey is the founder of CatholicMom.com, a bestselling author and an international speaker. A frequent radio and television guest, Hendey travels internationally giving workshops on faith, family, and communications. Visit Lisa at LisaHendey.com or on social media @LisaHendey for information on her speaking schedule or to invite her to visit your group, parish, school or organization. Visit Lisa's author page on Amazon.com.