Today, we turn the "book notes spotlight" on one of our own family members, Dr. Marcellino D'Ambrosio, as we celebrate the launch of his newest book When the Church Was Young: Voices of the Early Fathers. In my review of this book, I shared:
In the same way that I used to lovingly tell my sons bedtime stories about our family of origin to help them proudly appreciate and more fully love their ancestors, Marcellino D'Ambrosio offers us the story of our Fathers, the master builders of the Church instituted by Jesus Christ. With rich historical context that is at once comprehensive and highly readable, When the Church Was Young is the perfect primer for any Christian. Revisit history, place worship into context and better understand the roots of the Church you love with this wonderful new resource from a trusted scripture scholar.
Today, I'm happy to share my recent interview with "Dr. Italy". I urge you to check out now only this book, but his entire body of work at DrItaly.com.
Q: Marcellino, first and foremost congratulations on this wonderful new book! But I'd also like to thank you for so generously contributing your expertise and thoughtful spiritual perspective here on CatholicMom.com and around the web. Please briefly introduce yourself and your family to our readers.
Well, I have to say that I'm the son of a wonderful Catholic mom and I have the good fortune also to be married to one. The two Catholic moms and I were not always so deeply Catholic however . . . after a safari in the hippy movement and a stint as a professional rock musician, I fell in deeper love with Christ in my teen years which led ultimately to a deeper conversion of my mom, dad, and brother. The woman who was to become my bride had drifted as well, but rediscovered Christ after college. Our pursuit of Christ led us to the same prayer group which served as the support group for our marriage and the raising of our five children, four of whom are now grown and serving Christ and the church in various ways. My theological education under Avery Cardinal Dulles was important of course, but our Catholic family life is the real context out of which my teaching and writing come.
Q: Tell us a bit about what inspired your latest book, When the Church Was Young: Voices of the Early Fathers. Why this book at this time in your life?
About a year ago, I felt called to turn over the reigns of our family business to my wife and to dedicate myself full-time to speaking and writing. The Second Vatican Council and the theologians who were its guiding lights had seen the recovery of the Fathers as a key to Church renewal, authentic ecumenism, and the New Evangelization. I'd always believed this, and been troubled by the fact that books about them often assumed too much of the reader. I've been the host of a TV series on EWTN called the Early Church Fathers for over ten years. So my publisher suggested I write a book, and I agreed it was needed and it was the right time for me.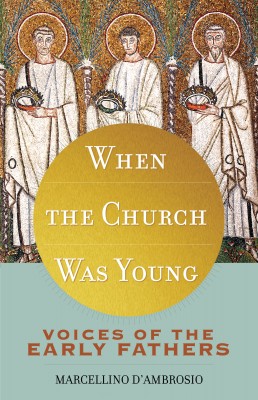 Q: I'll be honest and share that when I first saw the title for this book, I worried that I wasn't going to be intellectually primed enough to take in such a weighty topic. But you have done a fantastic job bringing the content to life for us. Was this approach intentional?
Absolutely. All of us enjoy a good story. That's why the Lord taught in parables. In the lives of the Fathers, and in the rediscovery of their writings, we have fabulous stories that need to be told. Their colorful personalities, their foibles, their struggles against dangerous adversaries, all this I wanted to include in this book so it would make for a fascinating read for anybody, even those who normally find history and theology boring. I had several of my kids read the chapters before we went to press and flag anything that was dull or hard to understand.
Q: What were some of the most interesting things you personally learned in the writing of this book?
You know, the thing I love about writing is that I always learn so much! One of the things I learned and tried to bring out in this book is the impact that family and friendship had upon various fathers and their teaching. I was especially thrilled to discover the family dynamic of St. Basil the Great and his brother, Gregcory of Nyssa, whose grandparents and parents had an incredibly important role in their conversion and development. In fact it would be hard to imagine them being as successful as they were had it not been for the leadership in the family of their older sister Macrina who even on her death-bed chewed out her bishop brother Gregory for his complaining. By the way, Gregory was probably the most erudite and eloquent of the Eastern fathers, and he happened to be largely home-schooled.
Q: Do you have a favorite (or least favorite) "Early Father"?
It would be hard to have a favorite. But let me say that the story of Origen, who is not officially recognized as a saint, is absolutely amazing. Again in him we see the power of the Christian family as the first "seminary" or "greenhouse" in which vocations to holiness and greatness are germinated and nurtured. He would never have accomplished all that he did – over 2.000 writings on the Scriptures and every topic of theology, had it not been for the example of his father's martyrdom as well as his mother's wise counsel.
Q: What do you hope readers will take away from their experience of reading it?
Many things, really. I want them to see the unfolding of sacred Tradition, with a capital "T", as it flows like a river from Christ to the apostles to us through these fathers. I want them to be inspired to pursue holiness by the lives of those who were saints and be horrified by the pride that we see in a few of the characters that wounds the Church's unity. I want them to pick up clues from the evangelization of Roman society as to how we can re-evangelize ours. I want them to walk away from the book with a new appreciation of the Eucharist and the Creed that they say every Sunday.
Q: I know you're always working on something! What's next for you?
Funny you should ask . . . in just a month or so I have a new book coming out called 40 Days, 40 Ways: A New Look at Lent. I think anyone who gets it and follows the day by day suggestions and reads the daily meditations just might have a break-out experience this March and have the most joyous Easter of their lives!
Q: Are there any additional thoughts or comments you would like to share with our readers?
I would like to encourage the readers not only to get to know the Fathers of the Church through this book and share the stories with their families, but to incorporate the Fathers' teaching into your lives in a regular way. My website, www.dritaly.com, contains many of the best short selections from the Fathers that you can access either by the name of the particular church father or by topic (such as the eucharist). You can follow me on twitter as DrItaly or on Facebook as Dr.Italy since I often post links to short patristic gems through social media. And finally, I'd encourage the readers to consider coming with me to the Holy Land where we not only take a journey into the Bible, but also into many of the Church Fathers, visiting St. Jerome's cave in Bethlehem and the city where Origen did so much of his teaching and writing, in Caesarea. For more info, visit www.holyland.info.
Order When the Church Was Young: Voices of the Early Fathers and support CatholicMom.com with your purchase
Copyright 2014 Lisa M. Hendey
About the Author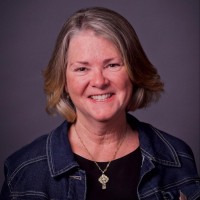 Lisa M. Hendey is the founder of CatholicMom.com, a bestselling author and an international speaker. A frequent radio and television guest, Hendey travels internationally giving workshops on faith, family, and communications. Visit Lisa at LisaHendey.com or on social media @LisaHendey for information on her speaking schedule or to invite her to visit your group, parish, school or organization. Visit Lisa's author page on Amazon.com.