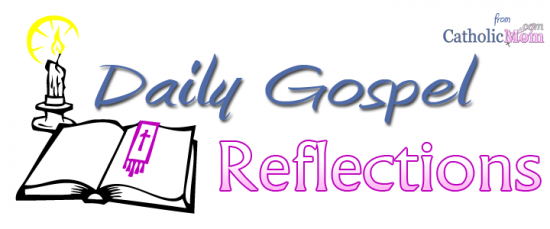 Today's Gospel: Matthew 22:34-40
The two great commandments sounds easy enough, don't they? Of course we love God above all. Of course we love our neighbor. Well, at least we try...
But, do we love ourselves? Do we really truly love ourselves? Most of us could quickly run off a list of things we like about ourselves – something we do well, a particular physical feature, a special quality – but to love ourselves in our entirety is another thing. Not many of us do that with a measure of success.
The problem is that we compare ourselves to others and focus on the things about ourselves we don't like. We evaluate ourselves according to human standards not according to God's standards. God is incapable of making mistakes.
He made you, and therefore you cannot be a mistake. Even with your human weakness, you are a child of God who is worthy of love. It takes courage and prudence to love ourselves the way we should. We need courage to love ourselves in spite of our limitations and prudence not to love ourselves in a disordered or excessive way (as in the case of narcissistic personalities). But with God's grace, we can do it. Once we love ourselves the way we ought, we'll be able to love our neighbors as we ought – as we love ourselves.
Ponder:
What – honestly – is my self ­image? Is it balanced, or unbalanced? What are ten things that I can truly love about myself?
Pray:
God, You know my limitations, but you also know my gifts. In your goodness, you love me completely and wish me to love others completely. Please help me to first love myself as I ought so that I can then love my neighbor as myself. Amen.
Copyright 2014 Marge Fenelon
About the Author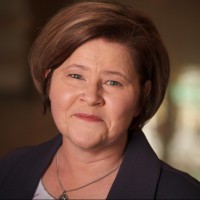 Marge Steinhage Fenelon is a wife, mother, award-winning author and journalist, retreat leader, internationally-know speaker, podcaster, and Catholic media personality. She's author of the best-selling Our Lady, Undoer of Knots: A Living Novena, award-winning My Queen, My Mother: A Marian Pilgrimage Across America, Forgiving Mother: A Marian Novena of Healing and Peace and other books on Marian devotion and Catholic spirituality. Learn more at MargeFenelon.com.