Yesterday, we had our first snow day of the school year. And it's the first time since I was a kid that I can remember having this much snow before Thanksgiving. My kids, needless to say, are THRILLED. I am less so, for many reasons. However, it IS the perfect weather for cozying up wiht a blanket and a hot drink and a book.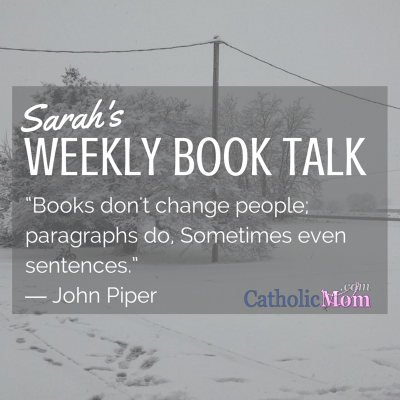 Recent Reads

The Princess Guide: Faith Lessons from Snow White, Cinderella, and Sleeping Beauty, by Jenessa Terraccino (Servant Books, 2014)
My rating: 5 out of 5 stars
I really did enjoy this book, though at first I wasn't sure I would. I spent about half the book thinking, "I'm just NOT the target market," but then, as I was sharing about it with a good friend, I realized that, in fact, I AM. Because though this book would be perfect for young women to read (from about 8th grade up, I'd say), it's also a book that moms and aunts and women with young women in their life can and should read.
The premise of the book is taking faith lessons from the three major Disney princesses: Snow White, Cinderella, and Sleeping Beauty. I must say, I didn't see all the connections coming (A for creativity and cleverness for the author).
Overall, an enjoyable read. I recommend it.

Loved as I Am: An Invitation to Conversion, Healing, and Freedom through Jesus, by Miriam James Heidland, S.O.L.T. (Ave Maria Press, 2014)
My rating: 5 out of 5 stars
I didn't read this book all in one stretch, but I could have. Heidland's writing is compelling and raw in a way that, like so many other people, you just don't expect from a religious sister. Dude, she could be ME in so many ways!
Sister Miriam shares her conversion, yes, but she also points out many of the errors in society's reasoning. She weaves in Church teaching and shows the efficacy of them: none of this is preachy. In fact, it's a fast-paced read, one that will make you smile and maybe even tear up.
I've heard Sister Miriam speak, and I was so glad I had: I could hear her voice in my head as I read her words. This is a powerful testimony and a compelling read. Highly recommended.

Starfire (The Guardian Herd #1), by Jennifer Lynn Alvarez (MG fiction, HarperCollins, 2014)
My rating: 3 out of 5 stars
Overall, an OK book. It struck me as violent, but that is one of the themes of the book (overcoming a natural tendency to violence). I read it because my 9yo wanted it and I thought I'd read it first...I'm glad I did, because there are a few items I'll discuss with her as she reads it. Though the characters are all pegasi, they are very human in many ways, and this book could be an opportunity for discussion about bullying, growing up, war and fighting, and even group dynamics.
I was hooked, and the writing is good. I don't know that I would let very young readers read this without some guidance or at least previewing it.
Current Reads

UnDivided (Unwind Dystology #4), by Neal Shuterman (YA fiction, Simon & Schuster Books for Young Readers, 2014)
I can't complain about not being able to read this, because I have plenty to keep me busy and the insatiable desire to sleep sort of trumps the insatiable desire to read. I'm hoping to finish this this week, though, because I have so many other books to read. (Ahhh, these are the kinds of problems I like!)

The Four Cardinal Truths, by Josef Pieper (University of Notre Dame Press, 1966) (for the Catholic Spiritual Direction book club)
Admittedly, with my morning routine all shot to pieces because of my overwhelming desire for sleep (I blame pregnancy), I'm not whipping through this. It's a pretty heady work, as in I need all my brain cells. However, it's also fascinating. I'm learning a lot, albeit slowly.
What have YOU been reading lately?
*Are you on Goodreads? I'll see you there!
Curious about what my ratings mean? Here's an explanation of what the stars mean to me.
Be sure to check out our Book Notes archive.
Copyright 2014, Sarah Reinhard
About the Author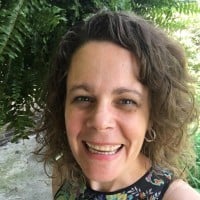 When she's not chasing kids, chugging coffee, or juggling work, Sarah Reinhard's usually trying to stay up read just one … more … chapter. She writes and works in the midst of rural farm life with little ones underfoot. She is part of the team for the award-winning Catholic Mom's Prayer Companion, as well as the author of a number of books. Follow her writing at Snoring Scholar.