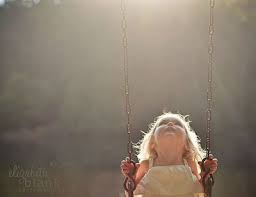 If only we could see what God sees when He looks at us, our lives would be so different. The reflection we see from our mirrors is not true. It is only from our perspective.
What would happen if our children could see themselves as we see them? If they could look into the mirror and witness joy, love, kindness and goodness radiating from them? That's how God sees us.
God sees the pain and brokenness in our lives. God knows our suffering and our struggles. However, God can see something we cannot. God can see the reason He created us. God can see the goodness, the hope, the radiance of love, joy, patience, kindness, and purity. If we were able to see all the goodness in our hearts and understand that our lives are not for us but for God we would think, feel, speak, and live a different life.
If you knew without a doubt that your purpose in life was to be a reflection of God's love to everyone you meet what would you do different today? Would you have different goals? Would you change certain habits? Would you re-prioritize your life? Would you speak different to people? Would you have different friends? Would you choose a different career?
Some of us believe that God sent us here on a mission to do God's will in our lives. Others are searching for purpose but can't find it within our material world. Some refuse to believe and others are just too angry with God to listen.
Each one of us was created in God's image for a real reason. If we look deeply enough we will see a reflection of God in our mirror. If we see that glimmer of goodness then we will be motivated to live a different life. If only we could see ourselves as God does it would not only change our lives but the entire world. Our world is in need of a change. If only...
2014 Copyright Lori Hadorn-Disselkamp
About the Author

Lori Hadorn-Disselkamp - mom of 4 teens/wife for 20+ years. Lori has been writing at her own website Faith Filled Mom. She writes about the journey of faith we live daily and the ability to recognize God. She is a retreat director at Sacred Heart Academy HS. She just earned her MA in Pastoral Ministry as well as a certification in spiritual direction.