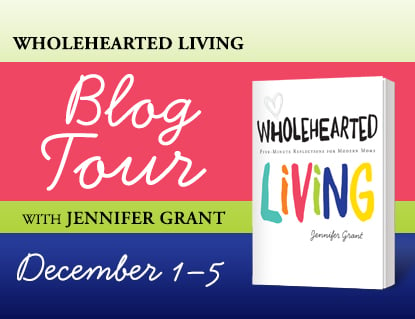 I have to say that I found it auspicious that my "blog tour stop" for the great new book Wholehearted Living: Five-Minute Reflections for Modern Moms would start today, Monday, December 1.
In some ways, it would have been ironically good if my assigned date had been Thursday the 4th. That would have stretched me outside of normal modus operandi for using a book like Jennifer Grant's new release. In my overly organized brain, I sometimes tell myself that I'd need to hold a book like this one and begin it in earnest on January 1. But in this case, if I made that choice I would be mistaking the intent of the book. Loyola Press says of Wholehearted Living:
"Doing it all" and "having it all" have become barriers for women, barbed judgments for moms especially. At a time when it seems that moms should be everything to everyone—and failing at one implies failing at all!—Wholehearted Living cuts through the uncertainty and self-shame and confidently proclaims: You're doing great, just as you are.

Author Jennifer Grant presents a smart, accessible, and inspiring book for moms who don't have much time, but long to connect deeply with their own selves, their families, friends, and with God. Designed to be a daily moment of peace and reflection, Wholehearted Living addresses the authentic concerns, fears, and joys that women experience as they strive against the imperfect "have it all" mentality. Every month presents its own practice relating to reflection, risk, or rest, and each page echoes the needs of modern moms.Wholehearted Living doesn't try to change who you are, it helps you thrive where you are.
Nowhere in that description is the requirement stated that you begin reading and working with this book on a Monday or on the first day of the month. Yes, the entries are dated and organized by monthly themes. But dip your toe into what Jennifer has written and you'll find pearls of wisdom on any page. Today, December 1st, just happens to contain a thought provoking entry on Advent and the challenges every mom faces to live out the true meaning of Christmas in today's world. But dip in on May 16 and "Letting Go of Greater Hurts" will help you find reconciliation and healing in broken relationships. Venture backward to March 13 and you'll be challenged by "Acknowledging Our Imperfections". Fast forward to December 29 and "Hope Splashing" will leave you inspired and meditating upon the friendships in your own life.
So today, or really any day, is a great day to start praying with Wholehearted Living. Each day's entry is brief enough to enjoy in a few moments but thought-provoking enough to be good fodder for your morning quiet time. While not explicitly "Catholic", the book is definitely spiritual and contains themes that will be relevant for any woman. Each day's entry opens with a thought provoking quote and ends with pondering questions that will open you up to a deeper reflection on the day's theme. At the close of her introduction, Jennifer shares her hope that this book will "help you connect, more and more, with your deepest self and with God's lavish and unchanging love for you".
So today, or any day, is the perfect day to start wholeheartedly living.
Order Wholehearted Living and support CatholicMom.com with your purchase
Visit Pilgrim's Roadtrip with Michelle Van Loon tomorrow for the next stop on the Wholehearted Living blog tour.
Copyright 2014 Lisa M. Hendey
About the Author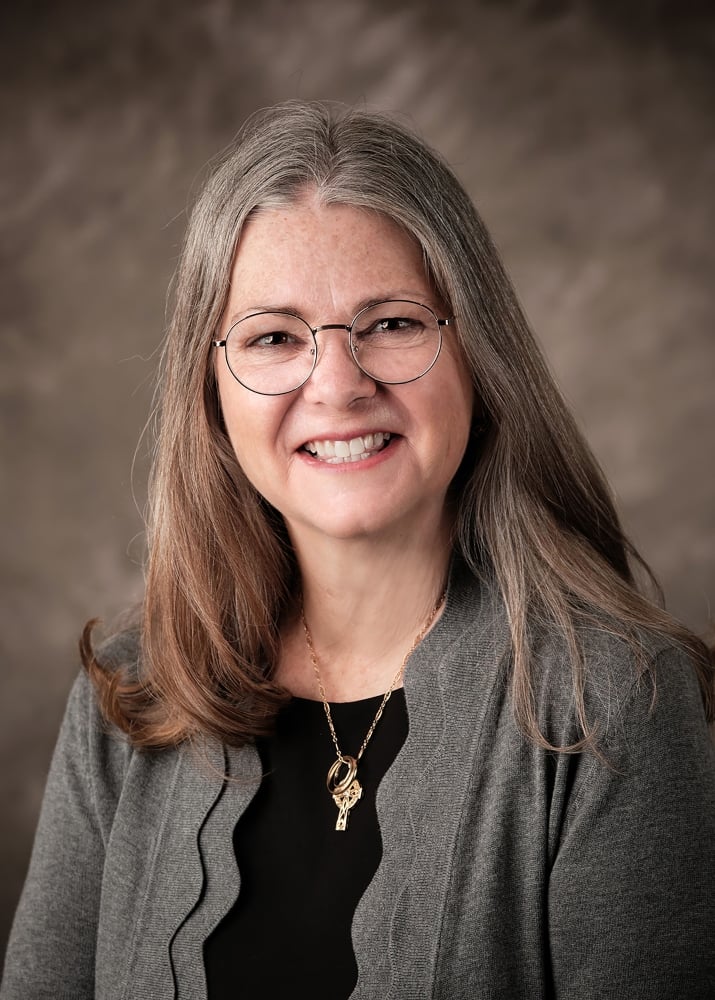 Lisa M. Hendey is the founder of CatholicMom.com, a bestselling author and an international speaker. A frequent radio and television guest, Hendey travels internationally giving workshops on faith, family, and communications. Visit Lisa at LisaHendey.com or on social media @LisaHendey for information on her speaking schedule or to invite her to visit your group, parish, school or organization. Visit Lisa's author page on Amazon.com.